The countdown's on.
When I call Jon Toogood there's only eight days until show time and right now, there is no show. Not that he sounds worried. In fact, it's quite the opposite. He can't wait to get going.
"I'm feeling good," he says. "But it's really up to us."
The show is titled Revolutions and the "us" are fellow musicians Moana Maniapoto, Warren Maxwell and Rob Ruha. So what's it all about?
"The basic thing is everyone brings a song that defines who they are. A song that influenced them to be who they are, a song they wish they'd written and a song they were stoked they wrote. These songs all get thrown in the pot. We'll smash them all together and see what comes out of it. But we really are going to have to make the show up as we go."
I was still a little hazy on what the show actually was. The programme describes it as 'musician's giving their spin' on everything that has 'spun their wheels', be that relationships, poetry or art. So would they be playing these songs or talking about them?
Oh noooo," Toogood answers before I finish the question. "Music! Music, music, music!"
"It'll be a gig like you've never seen before and will never see again. It's what happens when these worlds collide. It's going to be very New Zealand because we're all representing different parts of the New Zealand culture. That's going to be the beautiful part about it."
He doesn't want to reveal too much about his song selections. But this has a lot to do with the fact that he's still figuring out his final picks.
"I've been listening to loads of John Lennon," he says. "I really like the early part of his career as a solo artist. It can be a little bit naive or earnest but his heart was in the right place. He was a flawed character in real life but he actually managed to say the truth quite a lot of times to power. His words are still completely relevant to me. I might throw one of his songs into the mix."
He's also got some ideas about what he might select from the Shihad discography. The modern classic Home Again has a shot as he feels he nailed the vibe of what he was going for with its lyrics.
"That doesn't always happen," he says.
Beloved as that song is, it faces some tough competition to make the final cut.
"There's that fundamental idea of Revolutions being songs that are rebellious tunes. As soon as I heard that I thought of Think You're So Free from the last Shihad record, Fvey Eyes. Personally I'm really proud of those words and in a weird way, three years later, they're more relevant now than they were then."
When the group assembles for the first time they won't be starting totally cold. For the past month they've all been emailing songs and ideas back and forth.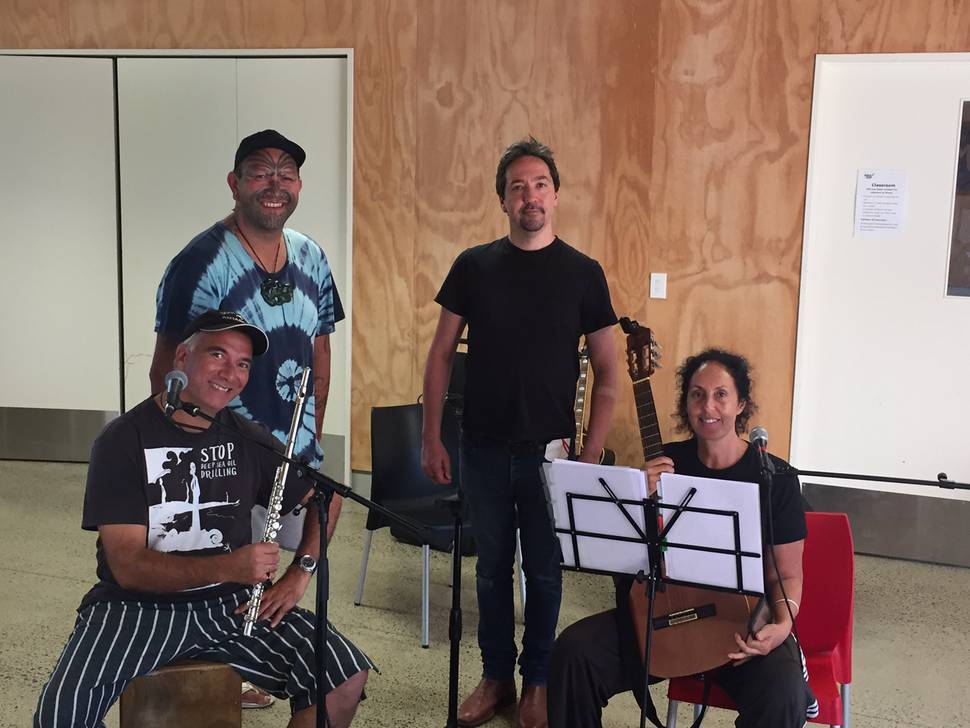 "We're not going to let ourselves come up with anything less than really interesting and engaging," he promises.
"Our priority number one is to make sure that each song, whether they be completely different from how we originally wrote it, is at a point where we all feel proud in it. It's a really interesting collaboration with unique artists all bouncing ideas of each other. I'm really excited.
"I can't sleep after a shitty show," he adds. "I want to put on a good show."
The LOWDOWN
Who: Jon Toogood
What: Revolutions, an ensemble group also featuring Moana Maniapoto, Warren Maxwell and Rob Ruha, playing songs that tell their stories.
When: The Spiegel Tent, Aotea Square, tonight and tomorrow.