"My dog River is progressing well digging her way to China," says Rod Stuart of Kirwee, Canterbury.
Memory to treasure
What's the greatest compliment you've ever received?
"My dad told me he was proud of the man I've become and wished my mum could see me. I'm not even that successful or anything, he said it because of who I am as [a person]. I still tear up when I think about that. He said it so off-handedly too. I had just come to visit him, hang out for a bit, and just talk. We had a beer out on his patio because it was a nice day and were talking about something funny and he just said it. It'll stay with me forever in the best possible way." (Source: Reddit.com)
Fang-tastic fashion fad
In Western countries most people consider a straight set of choppers ideal. But in Japan, "yaeba", which describes the fanged look achieved when molars crowd the canines and push them forward, has turned into a cosmetic craze with Japanese women going to dental clinics to have artificial canines, called "tsuke-yaeba", glued to their teeth. Taro Masuoka from Tokyo's Dental Salon Plaisir says the procedure "gives girls an impish cuteness". (Via Japan Today)
Have you lost your Ray-Bans?
Peter Charlesworth found a pair of ladies Ray-Ban polychromatic prescription sunglasses on the road at the bottom of the hill in Pencarrow Ave, Epsom, late in the morning of Saturday, March 4. They look new and have no obvious damage, so it seems a shame for someone to lose them. Contact Sideswipe if you lost them.
Sick burn, Gina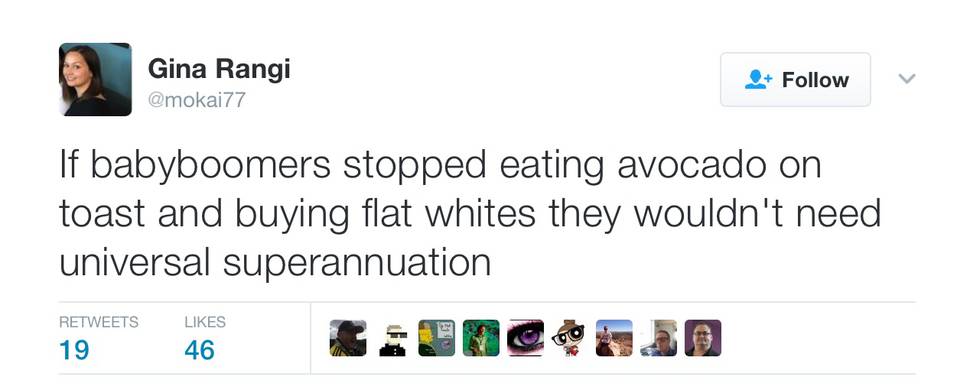 It's just a prank, bro!
Video:
Ladies, hetero-dating now has the same issues as in 1987...