"Make sure to bring your mates to help start this car!" writes Roger Watts.
Artisan ice-cream garnished with apology
Carol purchased a 470ml tub of Lewis Road Creamery Handmade Artisan Rose Ice-cream.
"The outside of the container stated that it contains edible rose petals for garnishing. We paid a whooping price of $14.99 only to read inside the container an apology that there was no delivery of the rose petals! Would be convenient if the note was outside or came with a reduced price rather than just an apology."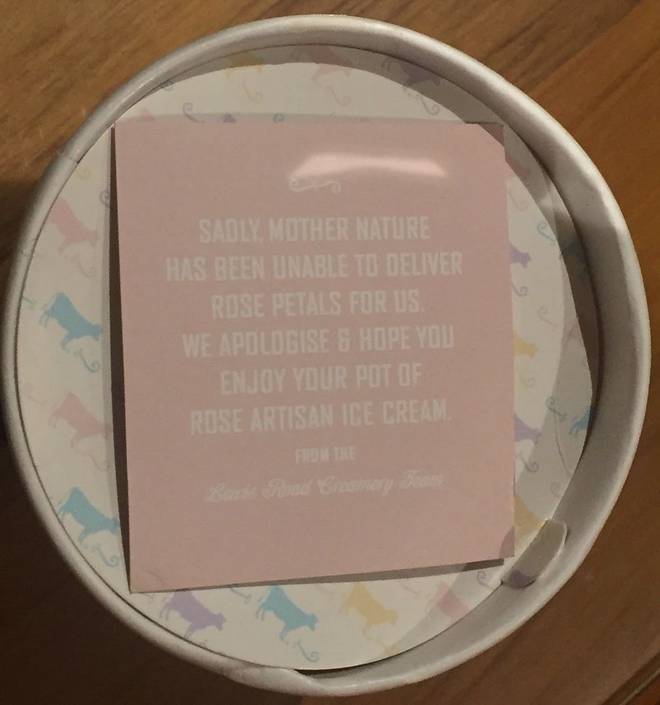 Silence is golden
Kevin from the North Shore writes: "I tend to like the fact I have a choice of silence on the bus journey, whilst others may choose to listen to a device. Last night, the Northern Express bus driver decided we would all hear his personal choice of music over the loudspeaker. It's too hard to meet everyone's taste, but among the tracks played were several hip-hop tracks that included explicit "N" and "F" words that appear to be the sole focus of the genre? Perhaps that music is becoming mainstream, but personally I found it inappropriate. Am I being old-fashioned?"
Kiwi kindness
"This afternoon my boy brought a newspaper article from school. [Thanks takes the biscuit, Sideswipe]," writes Sarah Choi. "The story is about my boy, Terry. He started Year Seven this year and our English is not fantastic yet as we are new settlers from Korea. He had the sudden nose bleed and the kind lady appeared and helped him. I appreciate her very much. Terry and I visited her after school but couldn't meet her so he left some biscuits. This is a special experience to my family. My husband Chris, says "If we didn't live in NZ, we could not teach our boys that there are so many nice people around us."

Video: What A Wonderful World With David Attenborough...