Open-minded Ontario law
"I sat on a bench at the grocery store the other day, and an older woman sat down beside me saying 'I want to be close to the baby!' I replied that she was welcome to share the bench, but I would be nursing him," writes Stephanie Doell on Quora.com. "I then made the necessary arrangements to my clothes and put my fretful baby to my breast. She quickly grabbed her coat and held it up in front of me as a sort of curtain, and said, in a shocked voice, 'you have to cover up! It's the law!' I politely responded, 'actually, it is legal throughout Ontario for women to be completely topless in public. While the store has its own policy requiring everyone, both male and female, to wear a shirt, there is an exception for nursing.' Oh, the scandal!"
Frisco tour more economical than frisky
A reader writes: "When my husband and I were in San Francisco we went to a very famous seafood restaurant called Scomas for their well known seafood chowder," writes Heather. "When the waiter came over to take our order, all dressed up in a white jacket and black bow tie he could tell from our accent that we were visitors. He asked us where we had been that day and my husband piped up and said that we had been on a Extramarital Tour. Well his eyes widened and I had to quickly explain that we had in fact been on a Extranomical Tour which was a wonderfully economical five hour sightseeing trip around some very interesting parts of San Francisco."
Rubbish thieves
Word play
1.
My "go to" recipe when taking something for a party is mini meringues. My husband could not get his tongue around them (metaphorically) and called them uran-utangs. It stuck.
2. As a lawyer I once asked an accused what he meant when he said he had received "mouth-to-ear" treatment for his aggression. He said, "the doctor spoke and I had to listen." And he added it was a "psycho-doctor", aka a shrink.
3. When my grandson was 5 he told us "when it's wet at lunchtime we have thermometers to look after us". Think he meant monitors.
4. Holiday Accommodation at Timaru. The amazing A-frame house situated at the end of a "coldersack".
5. When our daughter-in-law first joined our family, she was also learning to speak English. Cooking however, was one of her many skills. Once when explaining her meal customs she said: "First is the main course, then before the second course, we have intercourse ... "
6. As a child my cousins used to regularly show their pets at the "Calf Fair". Turns out it was Kawhia all along.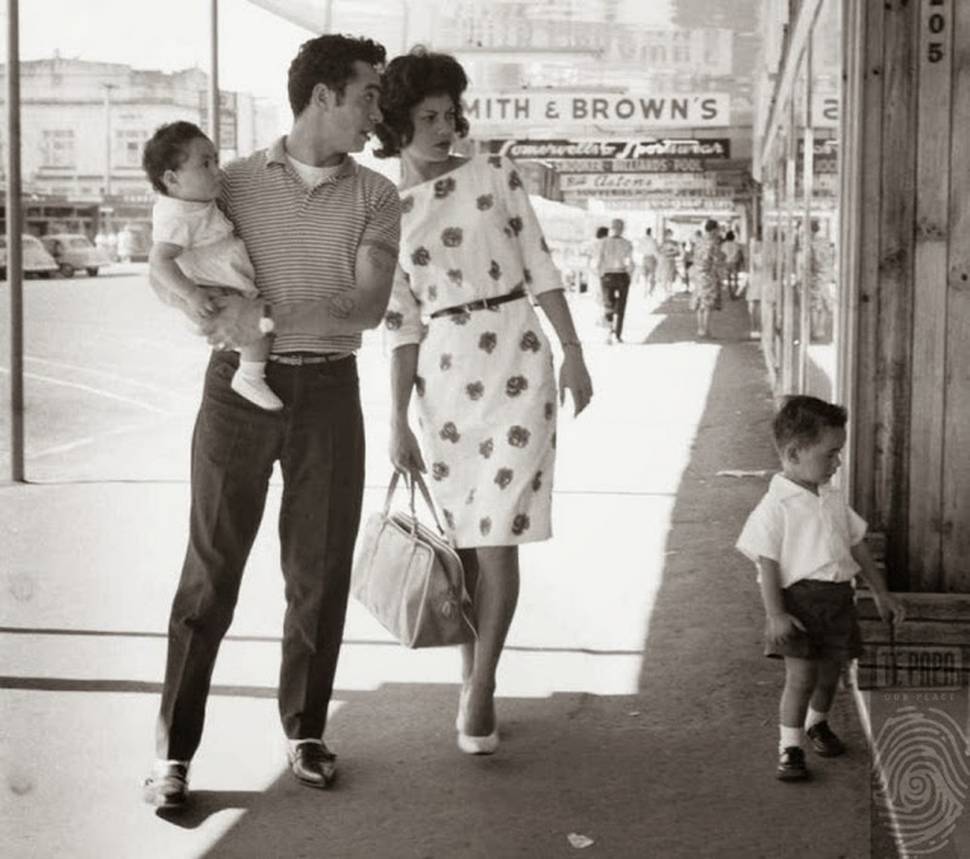 Picture this #1:
This collection of black and white photographs, taken by Ans Westra, show
from the 1960s to early 1980s.
Picture this: Goodbye phone.
Video: This macro time lapse shows the hundreds of tiny sweat glands on top of the tiny lines on fingertips and palms called epidermal ridges, which leave finger prints.