Two albums in two weeks? Future is moving so fast he can't keep pace with himself.
Future is a monster on a roll. "Treat me like I'm Al Capone ... John Gotti," he rasps on Rent Money, using the first song from his first album of 2017 to compare himself to notorious, real-life gangsters.
He then warns that he's armed and dangerous. "Got the MAC-11 cocked ... I'm ruthless," he declares, while detailing a series of ultraviolent and sexually explicit exploits that cements his reputation as a rap supervillain.
If Drake's Batman, the 17 tracks on Future - a bleak, brutal album that celebrates conspicuous consumption with a dead-eyed world view - make a solid case for Nayvadius DeMun Wilburn to be labelled as Bane. He might even be worse.
But, just a week later, Future had completely changed his tune.
"Girl I thank you, 'cause you made me hustle," he warbles inelegantly on I Thank U, one of the many baby-making soundtracks included on HNDRXX, his second album of 2017, which also contains 17 tracks.
Landing just a week after Future, HNDRXX replaces nihilism with a series of R&B-fired bedroom antics aimed at a loved one. "I won't let you down," he croons on Solo over a borderline porno synth siren. "Bet I won't let you down."
Wait, what? Is anyone else struggling to keep up? Even Future seems to be struggling to keep pace with himself, and it's no wonder.
Most musicians, especially rappers, release albums years apart, giving listeners space to connect with their music, lyrics, themes, and various personalities.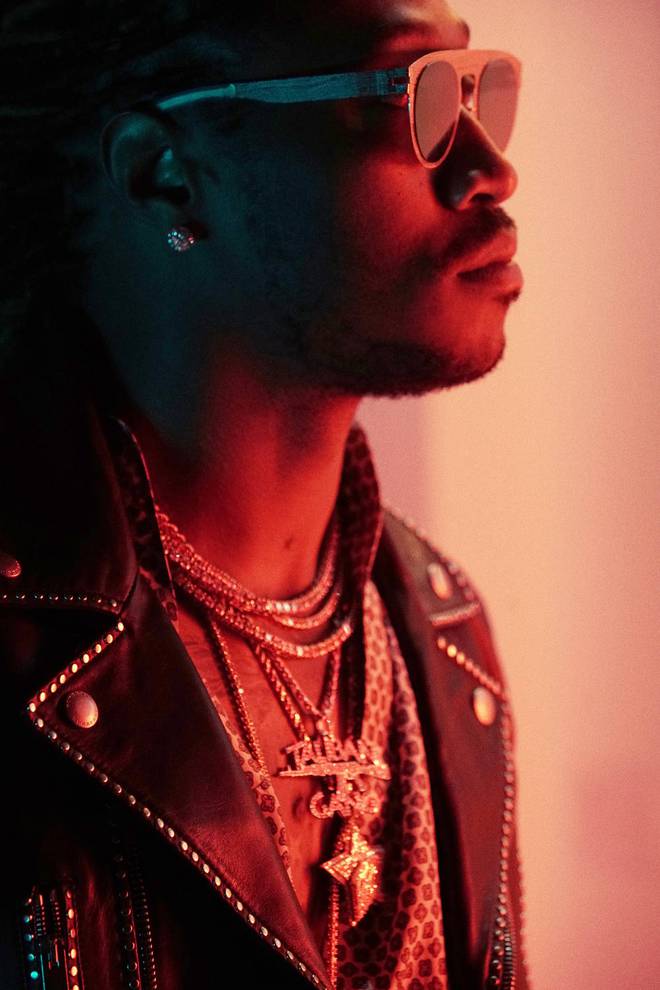 Not Future. If you thought he was prolific by delivering his excellent studio album EVOL and even better mixtape Purple Reign in 2017, 34 tracks over the last two weeks is just ridiculous.
Is it too much? That depends which facets of Future you like the most, and it's worth diving in to find out. Future is just nasty, a deliciously evil album that whittles down his world view to focus on two things - sex and wealth - across music pared back to match.
On Dracos, he complains that the doors on his Lamborghini don't work properly, then boasts about stealing someone's girlfriend, while on the low-slung bass stumps of Super Trapper he name checks Porsche, Cartier and Rolex in just the first verse.
Meanwhile, over on HNDRXX, he enlists The Weeknd for crooning duties on Comin Out Strong, then teams up with Rihanna for Selfish, the soppiest of sop-fests. There's an entire song dedicated to apologising for everything. "I don't mean to hurt you," he croons. "Sorry it's gotta be that way."
Sorry not sorry? Either way, Future's on a roll that rivals Lil Wayne's output in the late 2000s. If rumours about a third album arriving tomorrow are true, we really will have to hail Future, the monster on a roll.
Future - Future

HNDRXX - Future

Label: Epic
Verdict: Future confuses across two sprawling albums