There will be laughs aplenty at Auckland Cup Week when American duo the Bumbys gallop into town next weekend.
Champagne brand Mumm is bringing the hilarious New York-based pair to New Zealand for the first time.
The Bumbys first performed in a Brooklyn subway station as a social experiment in 2008.
Since then, they've performed all over the world at the best parties for the likes of Vogue and MTV.
The anonymous pair sit in front of typewriters, in disguise, and don't speak as people stand in front of them to be analysed.
The Bumbys then type a personalised narrative that playfully describes how each individual comes across to the public, based solely on their appearance - it is a "fair and honest appraisal", they insist.
Some of Hollywood's most famous stars such as Tina Fay and Aaron Paul have had to duck for cover after finding themselves in their sights.
Instead of snarky takedowns, appraisals by the Bumbys are always warm, and often side-splitting.
During Auckland Cup day on March 11 they promise to have punters in stitches with their wacky take on celebrities.
The duo prefer to remain anonymous and only like to be known as Jill and Gill (not their real names).
"Honestly, our mantra is just sort of positive energy, we feel there's enough negativity in the world," the Bumbys producer and wrangler, a dapper man named Viranda Tantula, said.
"When people hear 'Fair and Honest Appraisal' they assume it's going to be a judgment, and it's not."
A local taste of the Bumbys for ...
Here we asked the Bumbys to run the rule over some of New Zealand's best known names.
Mike Hosking
It's exhausting being the Hugh Grant of morning radio. More like 'mourning radio', you'd quip, it's all such a bore.
You come from the Max Fischer school of broadcasting journalism.
You, turning to a hospital employee: "I like your nurse's uniform, guy."
Guy, responding: "These are OR scrubs."
You: "O,R they?"
(Bill Murray snorts and spits into his glass.)
Fake tan or real tan, it doesn't matter. The fact is you exude heat and people know it.
Overall rating: 9.0
Lorde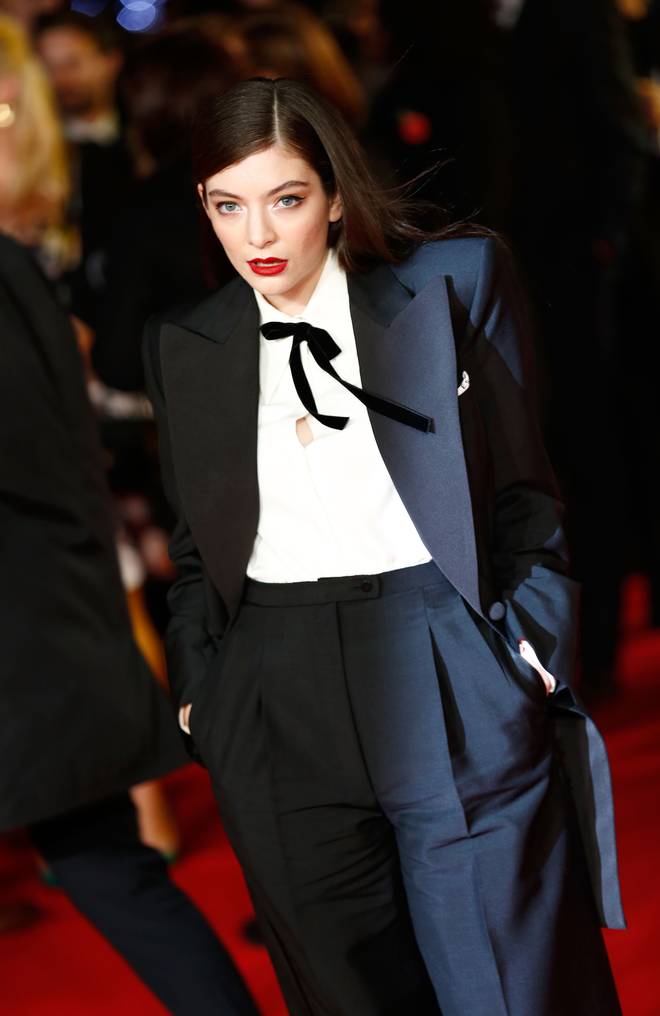 You are what happens if Colonel Sanders and Carolina Herrera have a baby who goes on to become a power publicist and celebrity wrangler.
Those shoulder pads mean never having to say you are sorry. Your lingerie is made of armour.
Overall rating: 9.8.
Hilary Barry
Ten years ago you were ordering tequila shots for all of your friends, now you are calling the shots like a boss.
Confidently understated in your appearance, well travelled, your jewellery rattles as the globe spins on your finger.
Bad behaviour isn't in your vocabulary, and the most tawdry experiences flow towards positive life values, rosy memories and indulgent stories for the office happy hour.
You shine at dinner parties; at restaurants you choose the wine for the table.
You don't even need therapy but you encouragingly suggest it for everyone else. A great look.
Overall rating: 9.3.
Eliza McCartney
Your whole life could be set to Elevate My Mind ( Wanna Go Higher) by the Stereo MCs.
Whether it is wrestling away those Louboutin pointe shoes from Dita Von Teese for the red carpet, or setting the bar high above the glass ceiling, you want to be at the top looking down, like God herself.
Champions are both born and made.
In your case you were born five minutes ago and have already known more achievement than most olds will know in a lifetime.
The trick will be remembering that being grounded requires balance too.
See you in the sequel to Game Changers by Molly Schiot.
Overall rating: 9.9.