X-Men Origins: Wolverine
is widely regarded as one of the low points of comic book cinema, the movie that has overshadowed every mutant movie to follow in its wake.
But Hugh Jackman may have finally shaken off the shackles of the failed spinoff, thanks to the gritty, violent and surprisingly heartfelt Logan.
The third entry in the Wolverine series - and the last time Jackman will wear the claws - premiered this weekend at the Berlin Film Festival, and has been greeted with some of the best reviews for a comic-book movie in years.
Two weeks before it hits cinemas, Logan has already earned a 97 per cent approval rating on RottenTomatoes from its first 59 reviews.
There have been few five-star reviews - critics are not letting Wolverine get away that easily - but there have been four-star appraisals aplenty.
Many reviews have praised the performances from Jackman and Sir Patrick Stewart - who returns as an aged Charles Xavier - as well as the violent nature of the film, with several critics noting how different it is from other superhero movies.
The Guardian's Peter Bradshaw called it "surprisingly engaging, but downbeat", likening it more to a "survivalist thriller" than a comic-book movie.
"Logan is a forthright, muscular movie which preserves the X-Men's strange, exotic idealism", he wrote in his four-star review.
The Independent's Geoffrey McNab says the film, which has an R-rating following the success of last year's Deadpool, may prove too depressing for typical comic-book fans, but celebrates how it has "more heart here than you'll find in almost any other superhero movie".
"The most surprising aspect of the film is the attention it pays to character. There is plenty of eviscerating action here, with Wolverine's scissor hands impaling enemies and tearing away at their flesh, but much of the movie is about his relationships."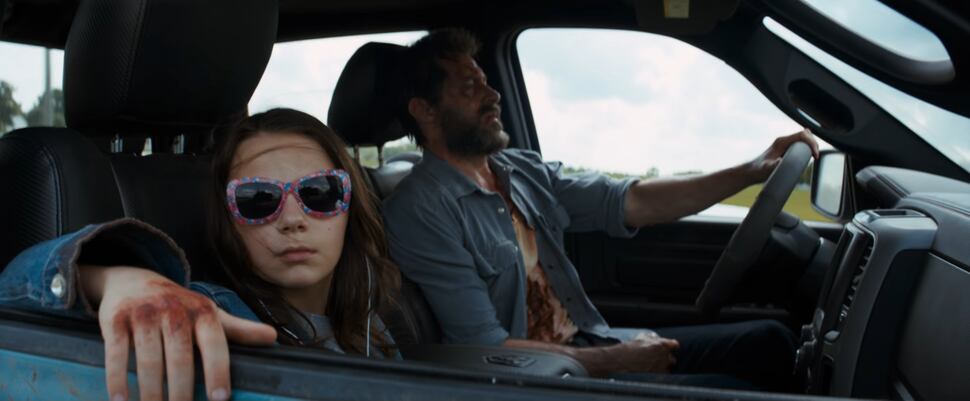 Jackman is credited as the driving force of the movie by The Hollywood Reporter's Sheri Linden.
"The actor, who reportedly conceived the basic thrust of the story, takes the ever-conflicted Logan/Wolverine to full-blooded depths, and the result is a far more cohesive and gripping film than his previous collaboration with [director James] Mangold, 2013's The Wolverine."
One of only two negative reviews listed currently on Rotten Tomatoes, from Time Magazine, criticises the serious tone for not feeling genuine.
"Logan, by either luck or prescience or some combination of both, feels political, but it's really just business as usual in the comic-book-movie game," writes Stephanie Zacharek.
Logan, which also stars Stephen Merchant, Dafne Keen and Richard E. Grant, is set a decade after X-Men: Days of Future Past and sees an older, pained Logan forced to confront his past.
The movie will be released in New Zealand cinemas on March 2.