It's been more than ten years since Steve Irwin passed away but now his son Robert has made his solo television debut.
Robert, 13, delighted the New York City audience on Jimmy Fallon's The Tonight Show as he introduced the nervous presenter to Beetlejuice the African dwarf crocodile, Micky the screaming armadillo, Lady the red-tailed boa constrictor and Valentino the baby sloth.
READ MORE:
• Songbird Anika Moa ties the knot
• Witherspoon, Kaling soak up 'magical' NZ
He spoke so passionately about his life at Australia Zoo that Jimmy said: "It's so cool to see you like this - you're your dad!"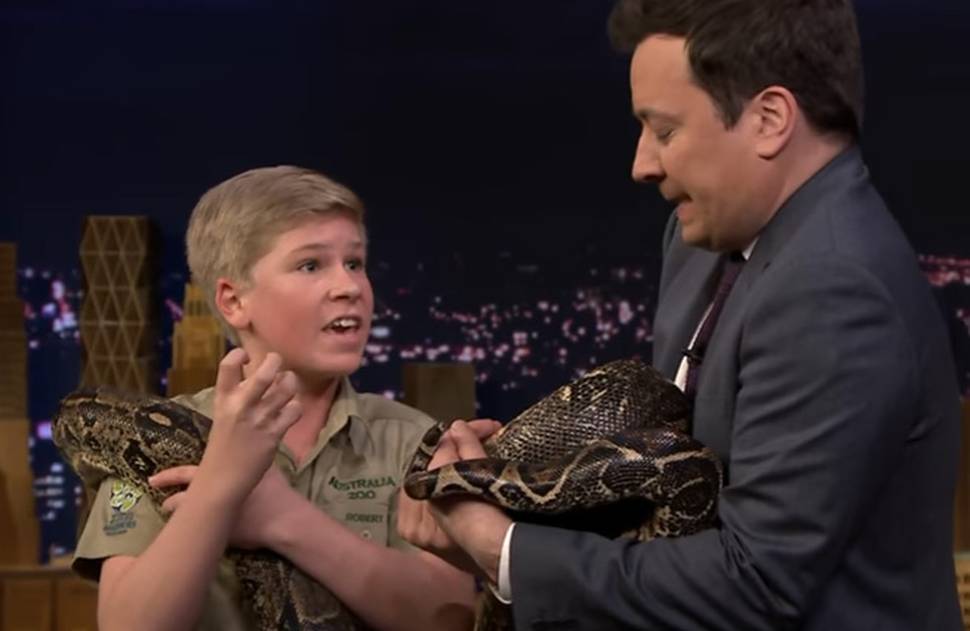 "It's in my blood," said Robert, whose bright blonde hair and traditional explorer's khakis made for an uncanny resemblance to his late father, who died in 2006 after being pierced in the chest with a stingray barb.
"I'm the luckiest kid on the planet."
According to E! News, it was the teen's solo debut on the NBC show years after his father made a similar appearance, wrapping an enormous snake around presenter Jay Leno.
He promised to help Jimmy overcome his fear of animals by letting him cuddle and feed 25lb sloth Serenity and officially naming him the nation's sloth-whisperer.
Watch the clip here: