Brutal marketing scheme takes the cake
New Jersey Girl Scout Charlotte McCourt, 11, saw her sales go through the roof when she posted "brutally honest" reviews of the Scouts' cookies she was selling - giving none of them a "10" and labelling some with less then flattering descriptions. She was hoping to sell 300 boxes, but as of the end of January, had registered 16,430.
For the record, the best cookie was - of course - the Samoa, rated 9, but long-time favourites like the Trefoil ("boring") rated 6 and the Do-Si-Do ("bland") 5. The new gluten-free Toffee-tastic was simply a "bleak, flavourless wasteland".
(Source: Weird Universe.com)
Schumacher takes wheel
Did you know ...
1. Formula One world champion Michael Schumacher once took over for his Bavarian taxi driver when he was late for a flight. "He drove at full throttle around the corners and overtook in some unbelievable places," said the taxi driver who was given a 100 euro ($147) tip.
2. In 1965, "Slumber Party" Barbie dolls came with a diet book entitled How to Lose Weight telling her "Don't eat!" and a bathroom scale set at 110lbs (50kg).
3. The US Presidential state car, nicknamed "The Beast," is a custom built Cadillac with 5-inch-thick bullet proof glass and carries oxygen tanks, night vision optics, pump action shotguns, a tear gas cannon, rocket-propelled grenades, and two pints of the President's blood type.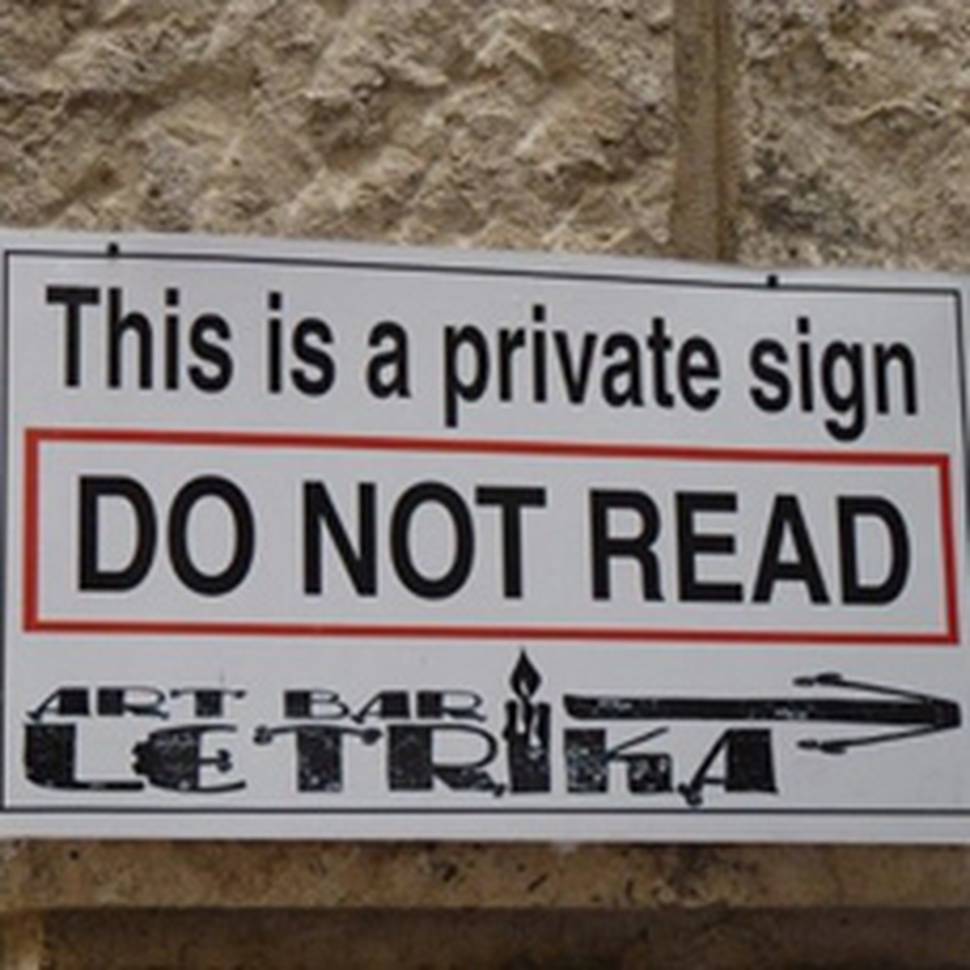 Never-ending malapropisms
1.
Back in the 1950s Auckland Grammar headmaster Henry Cooper received a complaint that a boy had not given his seat to a woman on a bus. The next day at assembly he thundered "I expect every boy in this school to give his seat to a lady in a public convenience!" Nobody dared twitch a muscle - you could have heard a pin drop.
2. Head of the house Joe always told his children to be careful when using power point plugs because they could be "electroluxed".
3. Joe was given the job to select the wine for the meal because he was a "common sewer" of fine wine.
4. Once when my husband was reading the marine weather forecast (on live radio) he read out "southerly smells".
5. A prospective tenant reported that they were unable to clean the gutters up a ladder due to having a titanic pin in their leg.
6. My French wife gets upset by the non-city-dwelling folks and sometimes curses the country pumpkins.
Picture this: Not word on the street but actual fact: A German Shepherd named Rumor took home best of show at the 141st annual Westminster Kennel Club Dog Show. Slideshow here.
Picture this: 21 deeply sarcastic life hacks...
Video: Salad Beauty Treatment (1968)