We recap the sixth episode of season four of Married at First Sight.
Two more brides might be about to pull a Lauren on Married At First Sight, as resentment over their husbands builds and their marriages begin to crumble - with insults thrown and single mattresses wheeled in.
For Deb, she's been deafened and spat on and thrust on by husband John and - after several passive aggressive squabbles - she's left running around a palm tree while sobbing about gluten.
For Scarlett, her change of heart about Michael came on suddenly and ended with her dubbing him the "fakest person she's ever met".
And coming from someone with a fake American accent, that's quite a harsh insult.
All 10 couples and their honeymoons are crammed into tonight's episode. That's 20 people. Just two minutes in, it becomes immediately clear this decision is stupid. The thought of talking about all these turkeys makes me want to walk into traffic, so we're only covering the ones that serve up that sweet passive-aggressive behaviour.
While nine of the couples find well-priced flights and jet off to tropical locations for their honeymoon, jilted groom Andrew and runaway bride Lauren are tricked into thinking they're flying up to the Whitsundays when really they're stuffed into separate Ubers and driven to a Sydney warehouse to face each other. It's such a huge moment it actually requires its own separate story.
While they're talking through their own breakup, it seems we may have two other splits on the horizon.
Over in Samoa, Deb is still wearing the flower crown from her wedding even though it's wilted and basically disintegrated into mulch.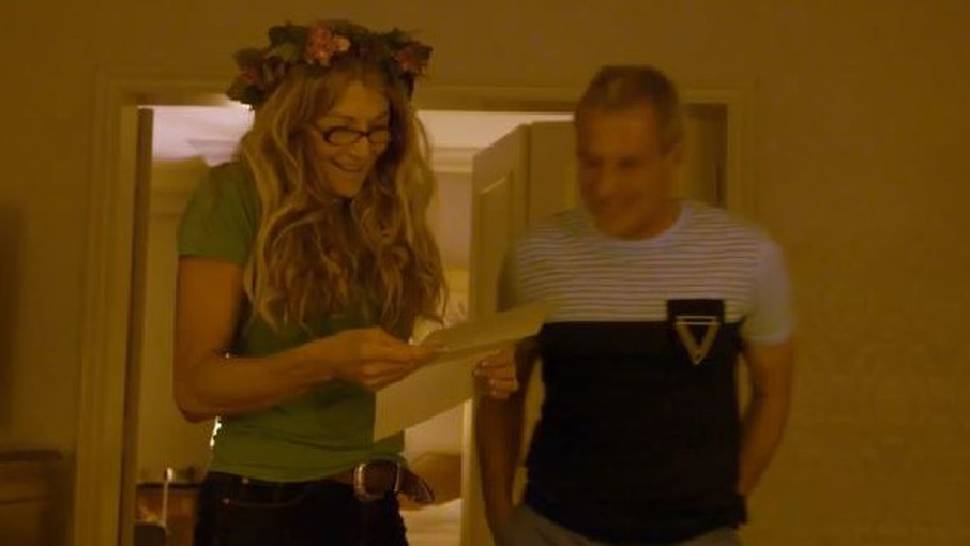 She still hasn't come to terms with the fact John isn't Polynesian (as per her request) and her resentment about this is filtering into everything.
Deb rolls her eyes and tells us she had THE WORST night's sleep because of John, even though he is literally sitting right next to her on the same couch.
"You tossed and turned and you THRUST your body here and you THRUST it there and you THRUST it there," Deb complains to John, not saying the word "thrust" nearly enough.
Realising there's probably a more passive aggressive way to deal with the situation, she picks up the phone and calls hotel reception: "Hello, yes, could I have another bed made up in a separate room please?"
Pulling out her iPhone and going into the "notes" app, Deb begins to go through the list she's made of John's other annoying qualities.
First up, his loud talking voice.
He apologises softly.
"You spat on me," she replies, wiping her skin while adding it to the list.
"I think we're not working, John and I," Deb confides in us while tucking into her newly-arrived single bed.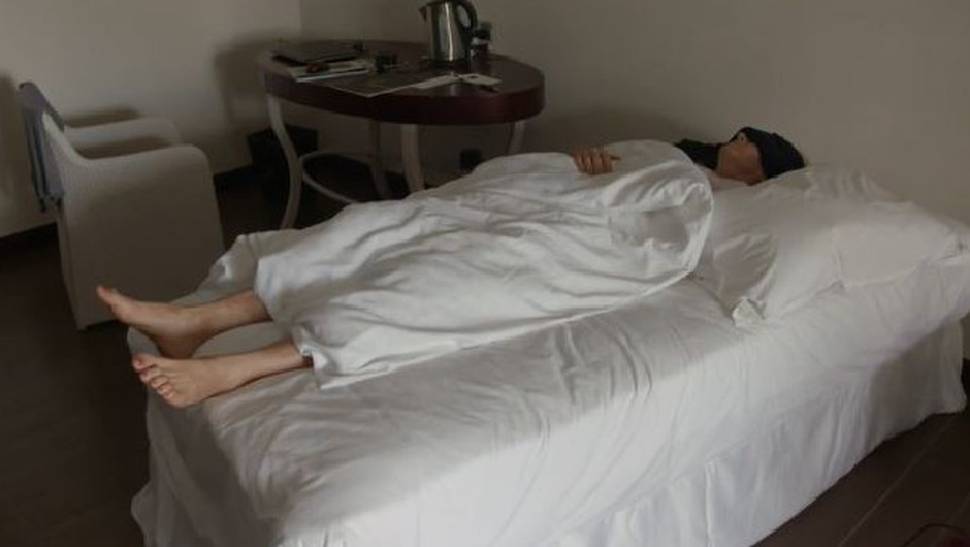 In attempt to rectify the situation, John comes up with a simple solution: He'll just get a separate hotel room. That way he can talk and spit and thrust without annoying Deb.
Deb takes this as a colossal slap to the face and doesn't understand why - WHY - John would want out of their totally chill and fun living arrangement.
"Why? Really? Why? We've been living fine together," she says in a confused whisper.
"Am I stressing you out? Because I'm fine sharing and living together, so I don't know why you'd have to dramatise everything and move house because of that."
John's careful not to spit as his jaw hits the floor.
"I don't see what's wrong with saying, 'Can you please put down the toilet seat', or, 'Can you please wipe up that pool water so I don't slip', or if I'm constantly tripping over your things ... like, I really kicked my toe and it wasn't the first time. Like, if I just say, 'Can you just put that in there', you don't have to change rooms."
Yeah. Deb's right. She's a total scream to live with.
Overwhelmed, Deb runs into some palm trees crying. She's upset about everything. She's upset about John's spit. She's upset about being thrust on. But most of all, she's upset that she didn't get given a Polynesian groom to match her Polynesian-themed wedding.
"Why did we do all that Polynesian theme if there was no Polynesian?" she cry-whispers, running in no real direction. "All they had to do was put an ad out and they would have got them, interviewed about 100 of them and they would've found one. And nothing."
Her misery then spirals to depths I honestly didn't anticipate.
"I got nothing I wanted. I got orange cake. Wasn't even gluten free," she cries.
Over at Michael and Scarlett's honeymoon, their relationship begins to crumble quicker than the orange cake at Deb's Polynesian-themed wedding.
Michael's been stressing about telling Scarlett about his side-job as a stripper. But he soon plucks up the courage in the same way a bride-to-be might pluck at his G-string on a hens night.
He tells her and she seems fine. Surprisingly, the stripping isn't what causes the sudden tension between them. It's an issue about cities. Following a basic conversation about Scarlett living in Sydney and Michael living in Perth, he begins to have second thoughts and tells us they're "completely two different people".
"I think the big-hitting thing for me is, I want someone who's set up (and) established," he tells the unpublished aspiring author. "(Someone who) has direction with work and is ready to go and they know what they want to do. At the moment, it really only feels like a friendship. And that's where it's led to now. That's how I'm feeling."
Scarlett takes the accusation about her lack of direction very personally. After all, she has several unpublished books to her name. Who's he to say she lacks direction? She wonders what Elle Woods in Legally Blonde would do, and then she swipes back.
"I think you're probably the fakest person I've ever met in my entire life," she spits at him in her accent that drops in and out, which makes the insult sting even more.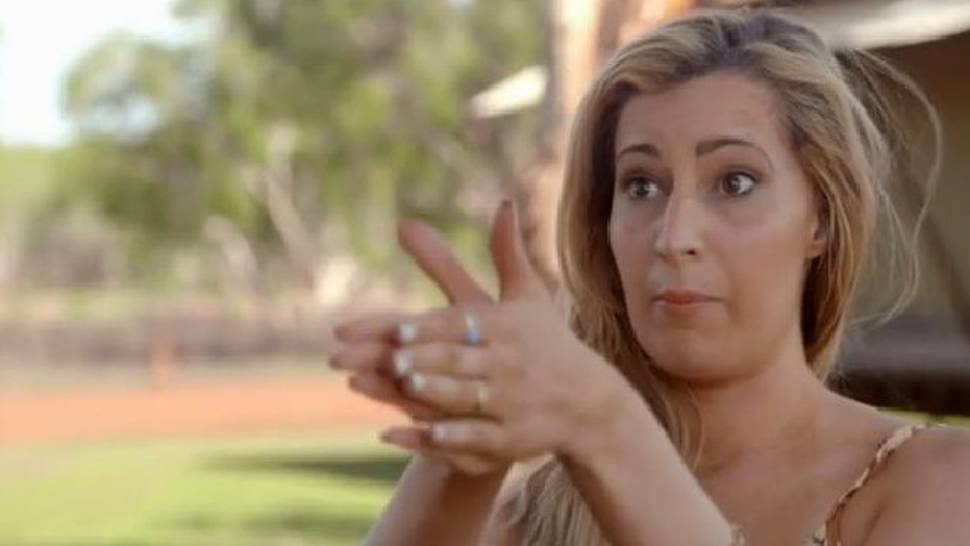 It results in an argument about who hooked up with who first.
Michael shoots back, asking why her dates haven't worked out in the past and it hits her where it hurts.
Scarlett doesn't know what to say. She just stares at him. She has no reply. She should just say something. Anything.
Because if Deb taught us anything tonight, it's that all arguments can be flipped over into a meltdown about gluten.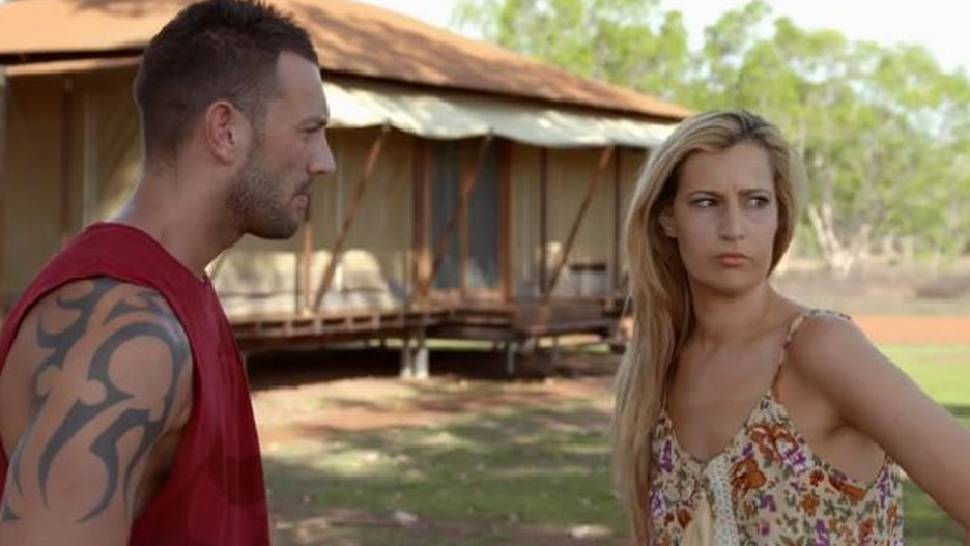 Married At First Sight Australia
is on Monday-Wednesday at 8pm on
Three.