The world's most watched Youtube star has been dropped by Disney and lost favour with Youtube after a Wall Street Journal investigation revealed a number of his videos featured anti-Jewish jokes or Nazi images.
One video, uploaded January 11 on his channel, shows two men laughing as they hold a sign that reads 'Death to all Jews', the Daily Mail reports.
PewDiePie is 27-year-old Swedish national Felix Kjellberg, who has amassed nearly 14.7 billion views since launching his channel in 2010, making him the website's biggest star.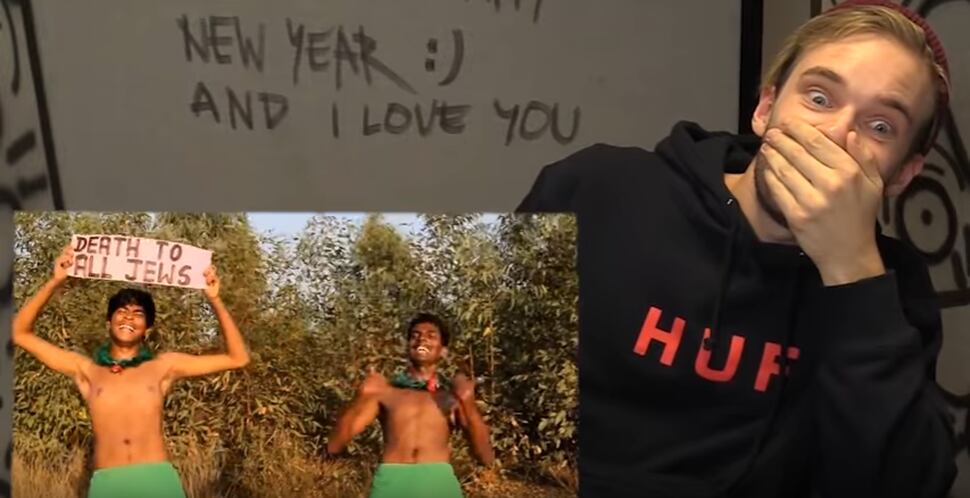 The video shows two young men unfurling the sign as PewDiePie asks, "I paid for this?"
"I'm sorry, I didn't think they would actually do it," he says to the audience. "I feel partially responsible. It might just be my crude sense of humour, but I think there's something funny about that."
The video has received over 9.8 million views since it was loaded last month, and has not been taken down yet, despite the controversy.
The blogger has reportedly posted nine videos since August that include anti-Semitic jokes or Nazi imagery, according to the Wall Street Journal.
As such, Kjellberg has been dropped from a producing deal with Disney's Maker Studios, who the Swede has been signed with since 2014.
"Although Felix has created a following by being provocative and irreverent, he clearly went too far in this case, and the resulting videos are inappropriate," the company said in a statement. He will now have to produce his videos on his own.
YouTube is also taking a stand against their biggest star, cancelling the release of the second season of his show, Scare PewDiePie, and removing him from Google Preferred.
Kjellberg has taken to Tumblr to try and justify the video, saying he was trying to prove a point that freelancers from a company known as Fiverr would say anything for five dollars
"No, I don't support these people in any way", he wrote.
"As laughable as it is to believe that I might actually endorse these people, to anyone unsure on my standpoint regarding hate-based groups: No, I don't support these people in any way."
The blogger has received multimillion-dollar deals from YouTube, which is owned by Alphabet Inc.'s Google, and Walt Disney, which owns Maker Studios, which runs Kjellberg's business, according to MarketWatch.
He is reported to have made US$15 million through YouTube in 2016, according to BBC News.
Last year, he was temporarily banned from YouTube after making jokes about ISIS and caused controversy over several racist jokes.