A quiet road trip with the stars of Pork Pie sounds like a great idea - until Chris Schulz gets behind the wheel.
"Clutch in to start," says Dean O'Gorman, my softly spoken driving instructor sitting in the back seat. "You push that little red button and you're away."
He makes it sound so simple. O'Gorman has already driven James Rolleston and me across the Auckland Harbour Bridge in a Mini Cooper, patiently showing us exactly how it should be done.
In the process, he's given TimeOut a first-hand experience of the pair's new film, Pork Pie, in which he and Rolleston spend about 72 per cent of their time navigating a stolen Mini around the country while evading police.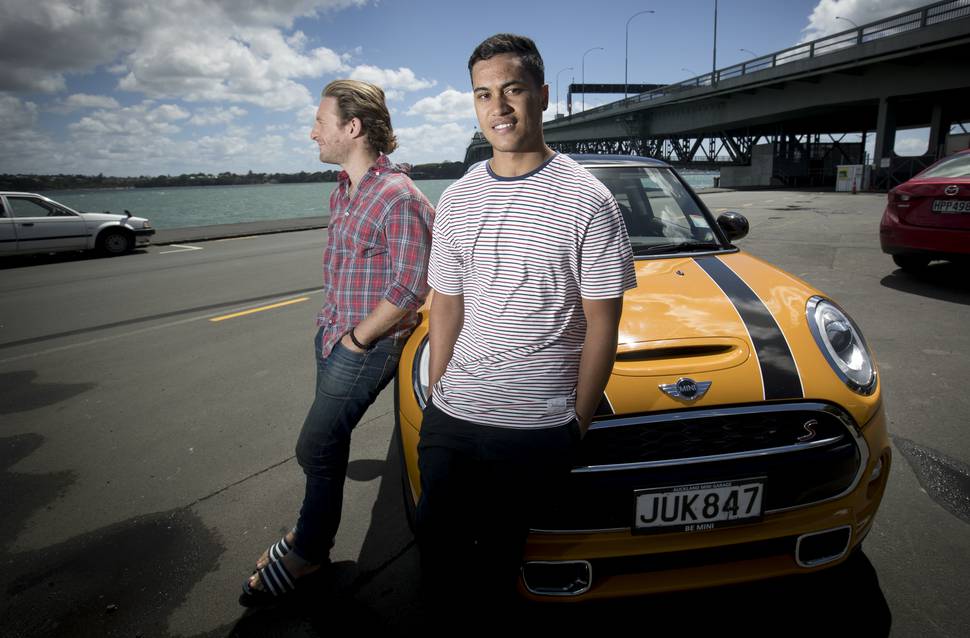 Read more: Pork Pie movie review
In O'Gorman's hands, our trip in one of the cars used to film Pork Pie was far less eventful. With Rolleston in the seat beside him, he even managed to be interviewed - on camera - the entire way.
On a whim, the pair have kindly agreed to let this eager but nervous TimeOut journalist have a go at getting them across the bridge and back home safely.
They're crammed into the back seat. The film's publicist, Chris Henry, is in the front next to me. "At the end of the day, it's insured," he advises, unhelpfully.
It doesn't start well. There are a lot of buttons and levers. A centre console looks more like a turntable than something I can use to turn the air-con on.
I ease out of a carpark as O'Gorman warns: "It's got such a kick to it."
It's not the kick that's the problem - it's the damned manual gears. I put the car into what I think is first gear, then shudder to a standstill in front of a packed cafe.
Yes, the stars of Pork Pie - a film with some pretty excellent car chase scenes - are stuck helplessly in the back seat of a stalled Mini Cooper. My face goes bright red.
"You went straight into third," O'Gorman exclaims.
"This is hilarious," laughs Henry, again, unhelpfully.
Worse happens when I get to the first intersection and confuse the windscreen wipers for the indicators. It's a warm, sunny day, and I can't turn the squeaky wipers off.
"The right one," advises Rolleston, patiently.
Everyone else is very quiet. Silence speaks volumes - especially when four guys are crammed into a Mini together.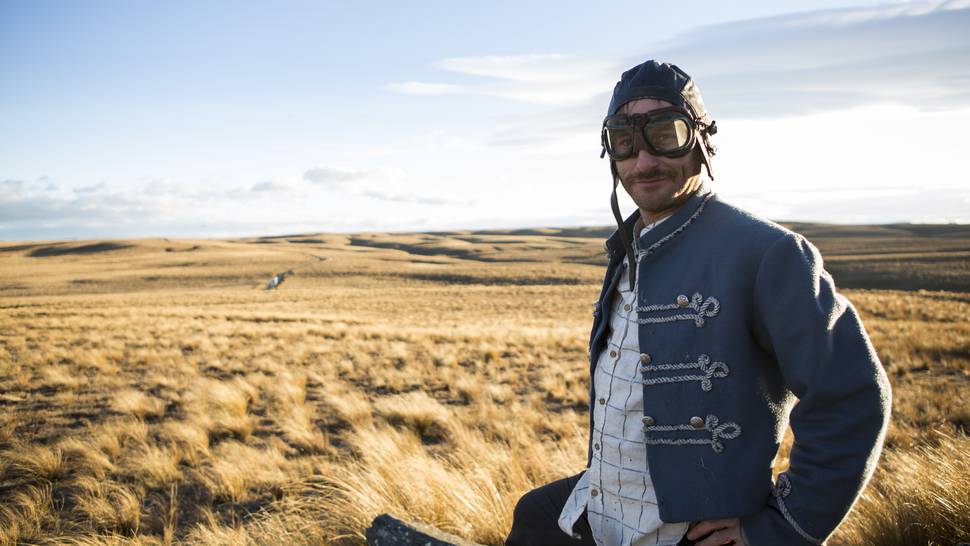 Still, if anyone is allowed to be a back-seat driver, it's O'Gorman and Rolleston.
Alongside Aussie actress Ashleigh Cummings, they're the stars in a remake of the 1981 bonkers Kiwi classic Goodbye Pork Pie. It comes from Matt Murphy, who, at 15, worked as a lighting assistant for his directing dad, Geoff, on the original film.
Murphy has fond memories of working on the original movie, and says his new update was made in the same way - like an "extended family road trip".
"The shoot was amazing. [It was] such hard work, but my cast and crew were so inspired by the project everyone just knuckled down. I didn't know you could experience so much pressure, and have the best fun ever simultaneously," he says.
Rolleston and O'Gorman spent much of their scenes together crammed inside a Mini - O'Gorman says Rolleston developed an uncanny habit of being able to sleep between takes.
They started in Auckland, headed to Kaitaia, spent two weeks in Wellington, then drove down to Invercargill. Filming took place last year before Rolleston's car accident, for which he's still attending regular rehab.
Read more: Young actor James Rolleston tells of crash that almost claimed his life
"We stopped in a lot of small towns," says Rolleston. "Naseby, Roxburgh ... I did get sick of him quite quickly," he jokes about O'Gorman.
Wherever they went, people wanted to stop and say hello. They wanted to know what they were doing, and why they were doing it. They remembered the first film. And some of them had some crazy memories.
"I met a guy who said, 'I loved Pork Pie, I loved it so much I started stealing Minis'. I think he stole 13 Minis. It's because of the film, it inspired him," says O'Gorman. "He went to prison. He did his time."
Both are aware of the criticism levelled at their take on Pork Pie. "We weren't trying to copy the original, it's the backbone of the original," says O'Gorman. "People think what they think ... I didn't meet anyone who was protective over the first film, like, 'You shouldn't touch it, it's hallowed ground, the holy grail of New Zealand cinema'."
Read more: Dean O'Gorman: Remaking Goodbye Pork Pie, why LA is over-rated and turning 40
Rolleston, who plays boy racer Luke, has never seen the original. Still only 19, it was well before his time. "I was going to watch it, but I decided not to. I wasn't blinded by the performance of the original character. I had my own take on it."
Besides, despite some ropey early reviews, Murphy says those heading along "shouldn't expect the original film, that's perfect the way it is".
"The new film brings some fun, new thrills, spills and twists," he says.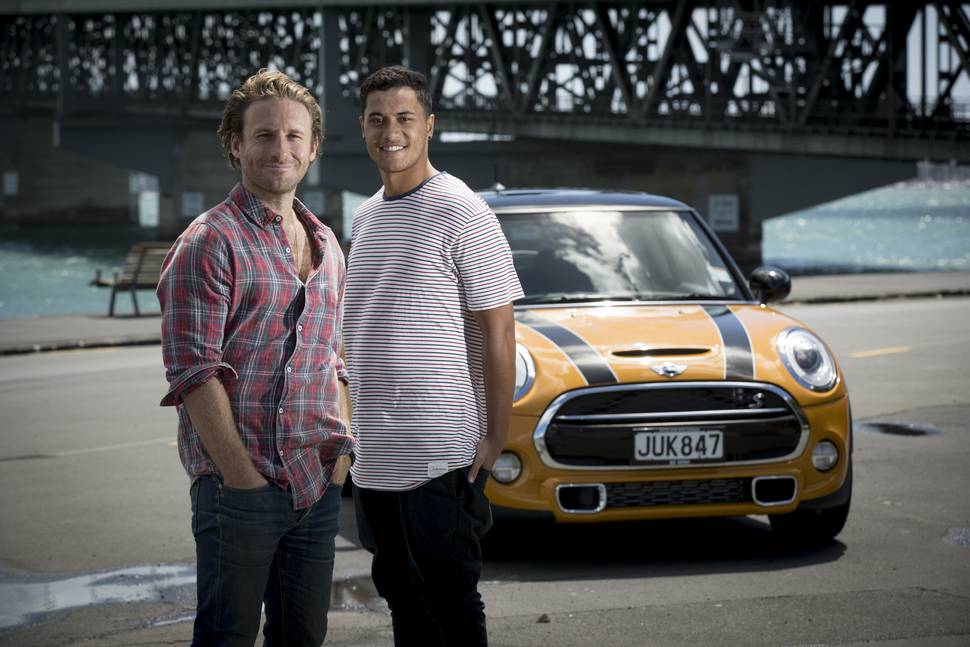 So has our brief, occasionally stressful trip in the Mini. But, having made it to the Harbour Bridge on-ramp, I've finally turned the windscreen wipers off, worked out the manual gears and indicated successfully. We're safely over the bridge and back to base.
After we say our goodbyes, I spy O'Gorman giving his wife, Sarah Wilson, a long, extended hug. I hope it's not out of sheer relief at having survived my driving.
• Pork Pie is in cinemas today.