The 'Hathahate' she experienced after winning an Oscar may have slowed her career down for a few years, but Anne Hathaway is preparing to stage a big career comeback.
The trailer for her new movie Colossal went online today, in which Hathaway plays an alcoholic woman psychically linked to a Godzilla-like monster attacking South Korea.
In the trailer, Hathaway's Gloria wakes up from a stupor to discover news of the giant monster, before later realizing it imitates all of her actions.
"Do you ever notice how it just keeps destroying everything in its path but it never looks down? It's like its being operated by remote control," one of Gloria's drinking buddies remarks, leading to Hathaway making the connection.

On top of that, Hathaway was today announced to be in talks to join Rebel Wilson in the Dirty Rotten Scoundrels remake, which has been given the topical title of Nasty Women.
The updated take on the 1988 film sees Hathaway and Wilson as con artists competing to rob a tech prodigy of his millions.
Hathaway rose to prominence for her role in the two Princess Diaries movies, before going on to win an Oscar for her role in 2012's Les Miserables.
Her attitude during acceptance speeches led to backlash from fans, dubbed the 'Hathahate'.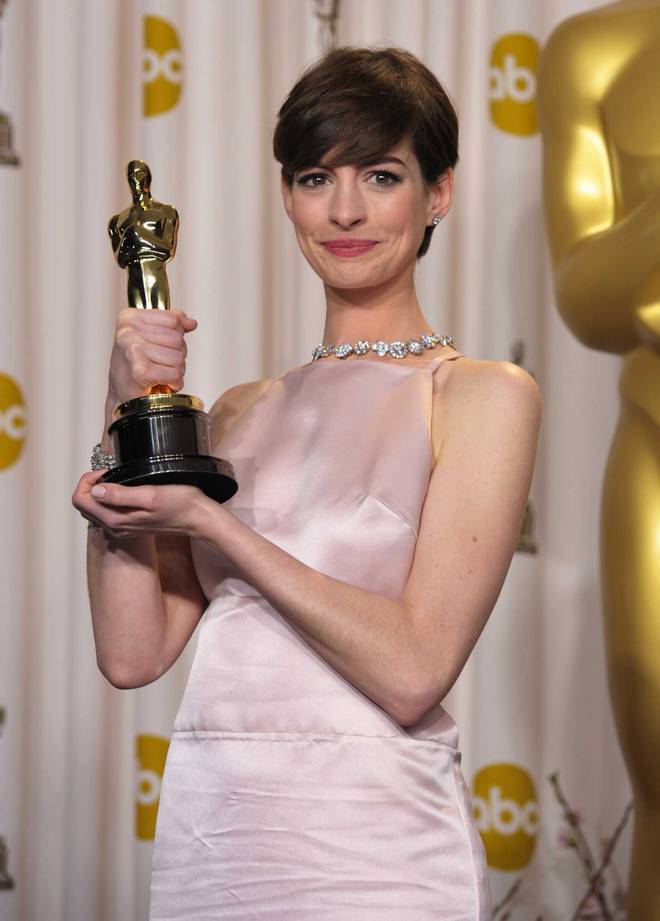 Hathaway addressed it in an interview last year, saying that her awkwardness came about due to her overcompensating for not feeling happy.
"I felt very uncomfortable," she said in an interview with The Guardian.
"I kind of lost my mind doing that movie and it hadn't come back yet. Then I had to stand up in front of people and feel something I don't feel which is uncomplicated happiness."
Hathaway was last seen in 2016's Alice in Wonderland sequel. She will next be seen in the Ocean's Eleven all-female reboot, Ocean's Eight.
There is currently no New Zealand release date for Colossal.