He's the veteran entertainment reporter who is as recognisable as some of the famous faces he interviews.
And on Wednesday, Richard 'Dickie' Wilkins had a star moment of his own, storming off a live Today show set after Sylvia Jeffreys made fun of his hair, the Daily Mail reports.
The walk off saw the Today mainstay not return to the desk for another hour.
READ MORE:
• Radio hosts' extreme diet
• Grande's fans outraged over arrogant tweet
The awkward moment began after the show played a viral video of a toddler yelling at an apparent T-Rex visible off screen.
"Maybe it's Dickie's hair!" A giggling Sylvia offered as explanation after the clip finished.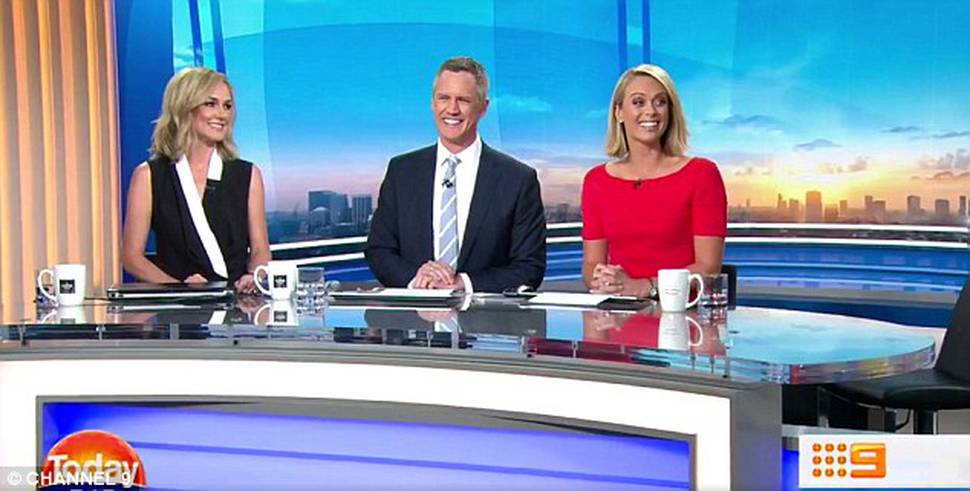 "Oh Sylvia," Richard responded, looking unimpressed that his bouffant hairdo had been brought into the story.
But Sylvia didn't stop there, launching into a description of Richard's bouffant mane complete with hand gestures: "Well it is the T-Rex- oh no that's the other one - the stegosaurus."
"Are you saying Dickie is a dinosaur?" Co-host Tim Gibert asked Sylvia, who added: "I'm saying he has got magnificent hair."
However Dickie was having none of the jokes at his hair's expense, throwing his hands up in the air and saying, "That's it!" before standing up from his chair and walking off set.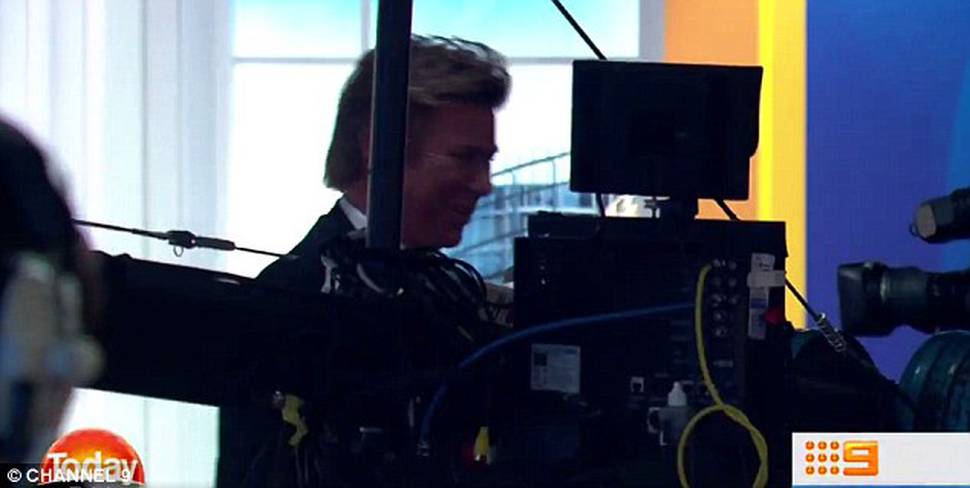 It's not the first time Richard's hair has been the subject of fun for his Today co-stars.
Last October, a giggling Karl Stefanovic compared Richard's thick hair to that of a nine-week-old baby's afro who had gone viral. But a rattled Dickie did not take the comparison well, asking Karl whether it was "stitch-up Wednesday".
The veteran journalist's bouffant style has remained almost unchanged throughout his decades-long career and it even has a cult following, with its own Twitter account (@Dickwilkinshair) focusing on Richard's mane at different events.
The storm out comes just days after fellow Channel Nine presenter, Amber Sherlock went viral for insisting her colleague put on a jacket so they weren't all wearing the same colour.
The event became known as #Jacketgate after video of the off-air event was leaked online. Channel Nine reportedly flushed out the mole who circulated the video internally, although it's still not known who passed the explosive footage of Sherlock berating Julie Snook onto Mumbrella.