For display purposes only
"I recently visited a furniture store after a display chair attracted my attention," writes Erika. "I asked the young lady at the desk if I could buy the chair. Her reply was that I was unable to buy the chair as it was the only one they had and if she sold it to me no one would know what they looked like. I explained that she didn't have any to sell, so what was the point of having one to show? She responded that if anyone came in she could show them the chair. 'Will you be getting any more in then?' as my question. No, she said. I suggested in that case why not sell me the chair. 'We haven't got any', she said. 'Yes you have, I can see one!' I replied. You can see where this situation was going, so instead I travelled 20km to their Manukau store to buy the chair.
Back in my day...
What will be the Millennial Generation's "Back in my day, I had to walk 20 miles uphill both ways in the snow to school every day?"
1. We had to agree when and where to meet friends and if someone didn't show up you couldn't call or text . You just had to assume they had died.
2. If you got into an argument about something you never knew who was right, because you couldn't google it on the spot. Do emus live in Africa or Australia? Who knows!
3. If you were taking a trip you had to buy a giant map and spread it out on your car and plotted a route by hand like a 17th Century explorer.
4. We had these books called TV guides and had to organise our day by what TV show was on at what time. If we were late we missed that episode and there was no other way of seeing it EVER again, except for repeats years later. No, seriously!
5. I had to memorise other people's phone numbers.
(Via reddit.com)
Out of season
A reader writes: "It's now Jan 9. But when I rang NZ Post just now a) they said calls were subject to delay because of the Christmas rush and b) 'one of Santa's little helpers would be on line to help me as soon as they could' a) how twee and b) how out of date!"
Last word:
A 111 call overheard at Fire Comms: "So are you roasting all 40 pigs in your backyard at the same time?"
Fleet of Mystery Machines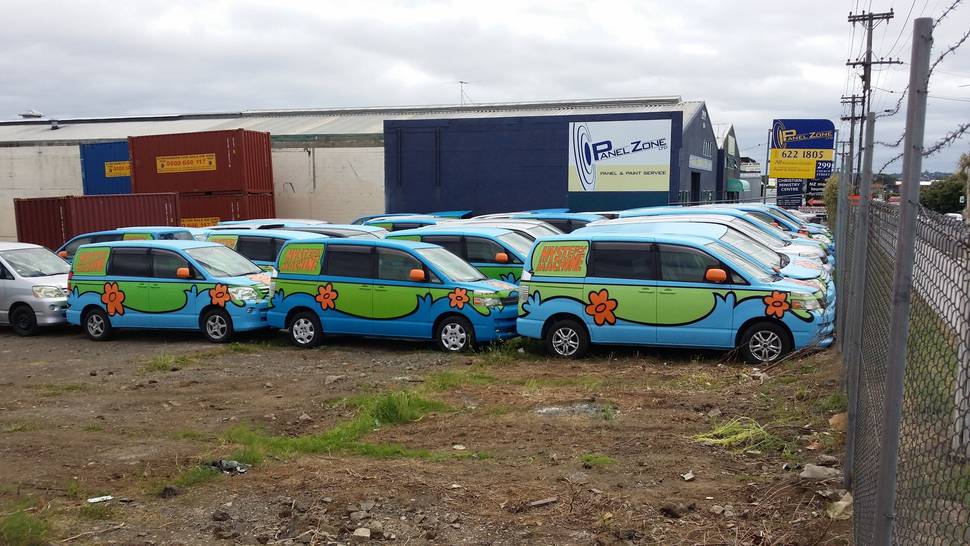 "A whole fleet of Mystery Machines from the Scooby Doo cartoons, parked on a lot by the side of the road," writes Johnny from Howick who snapped this picture on Church St, Onehunga. "Not sure if this is just a new hire car venture to appeal to tourists, but surely we don't have that many haunted fairgrounds in New Zealand?"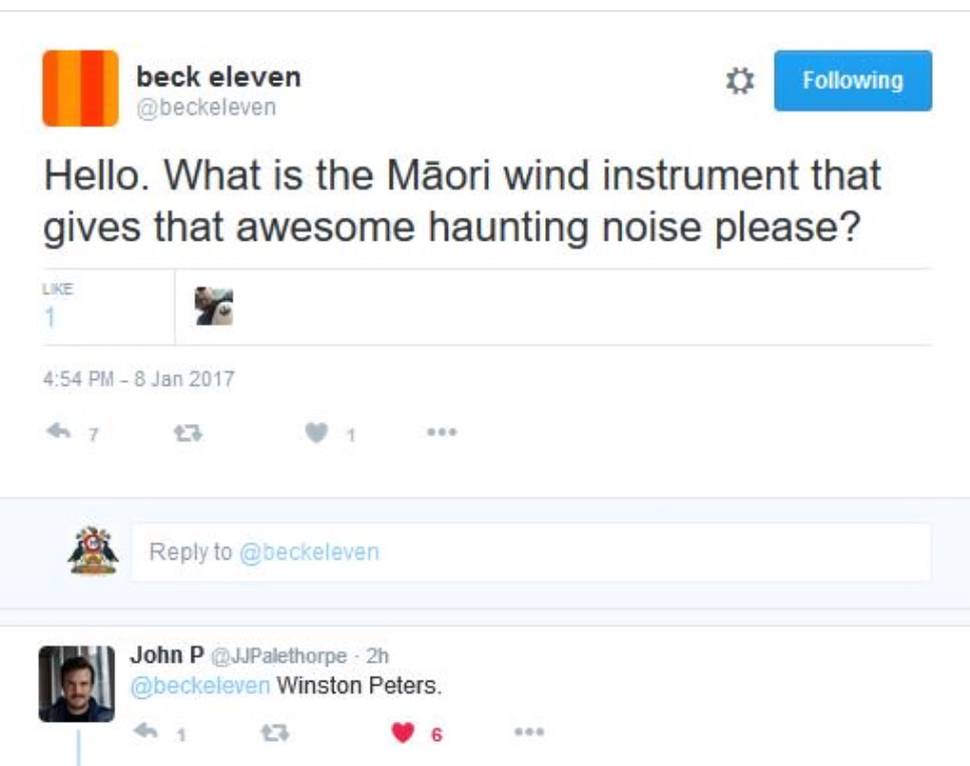 Picture this:
This guy makes jumpers, of things and places, and then stands next to those things in real life and
. (Everybody has a hobby I guess).
Video: Charming pet shop ad...