This debut feature from Aussie theatre director Rosemary Myers is a welcome addition to the coming-of-age genre. The visual approach is delicious, if occasionally overwhelming, and the fantasy approach used to delve inside a teenager's mind unique.
Adapted from the Windmill Theatre's acclaimed 2014 stage production of the same name, Girl Asleep is a melding of theatre and film, but manages to deliver a truly cinematic experience - imagine Wes Anderson directing Napoleon Dynamite and you've got an idea of the tone and aesthetic.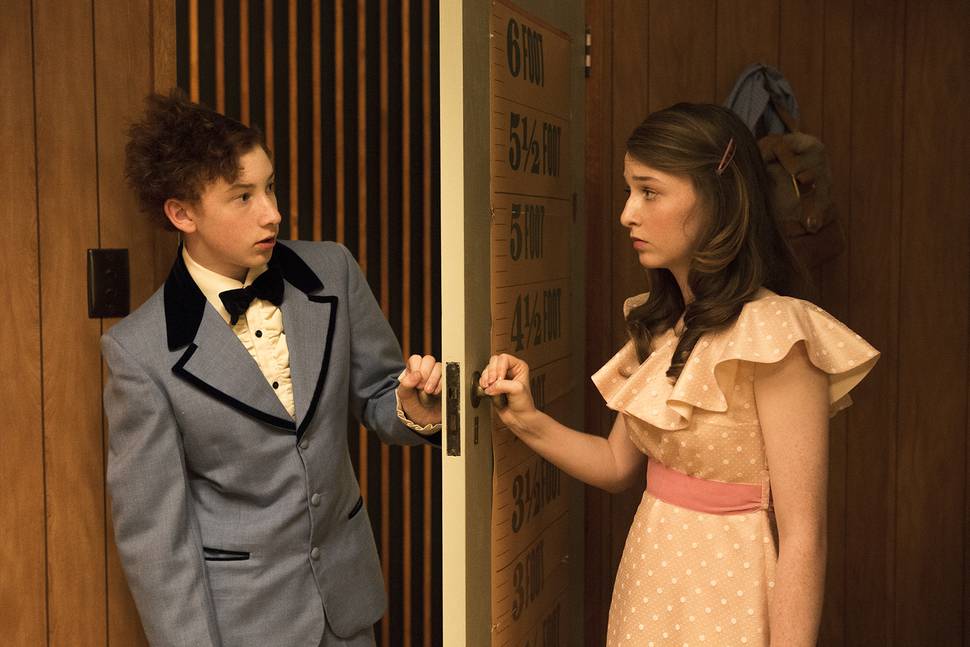 Greta (Bethany Whitmore) is about to turn 15 and attempting to settle into a new school. She's juggling offers of friendship from another outsider, the quirky and endlessly enthusiastic Elliot (Harrison Feldman), and a trio of intimidating cool girls, but it's when her mother asks the entire school to Greta's birthday that life becomes overwhelming.
The decision to present in 4:3 aspect ratio helps set the 1970s scene, and there are some lovely moments, such as the camera taking on Greta's point of view as her guests dance into the party as if being introduced on a 70s TV show. Greta's response to this disco dancing extravaganza is to retreat into her bedroom where she falls asleep and takes a surreal journey into her subconscious.
A little like Alice in Wonderland, Greta finds herself in a different world; a striking forest setting featuring creatures encouraging Greta to embrace adulthood and let go of her childhood. It's a beautiful and whimsical adventure, although it feels too long, which is a tough thing to say about a film of only 77 minutes.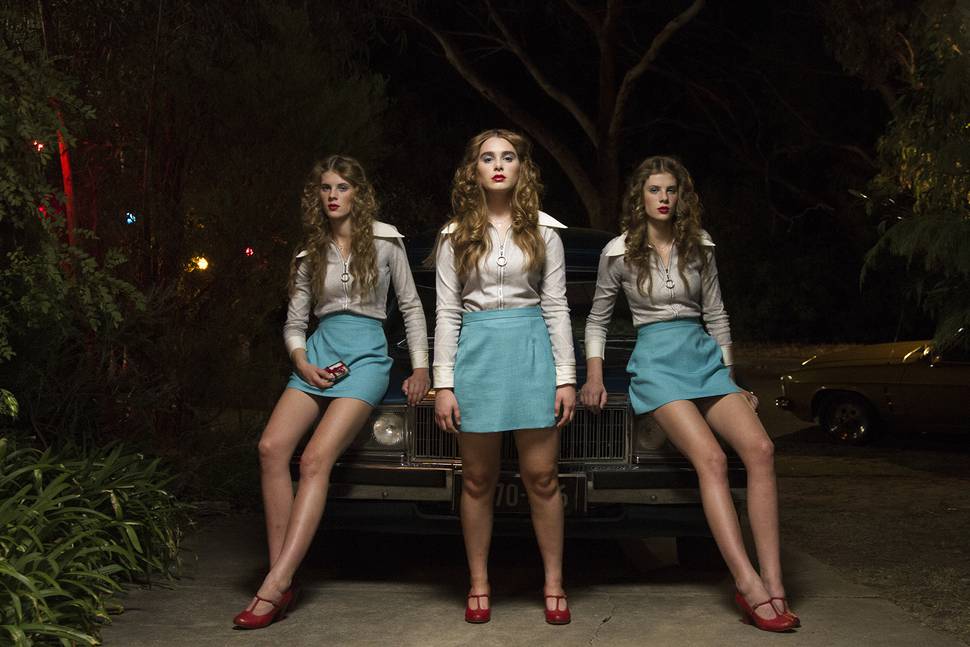 The art department makes the most of the 70s, producing sets filled with "must-have" cool memorabilia. I'm sure Grace's mother rides an old-school exercycle purely because someone found one and thought it was hilarious - and it is. Hair and makeup and wardrobe don't hold back either, but manage to remain just the right side of kitsch.
Girl Asleep briefly gets lost in its fanciful and ambitious approach, but you've got to give Myers credit for being just that, ambitious. Overall, this is a delightful film from an exciting new voice in Australian cinema and, even better, it offers teenagers a refreshing take on adolescence.
Verdict: Charming and unique - a fresh take on adolescence.

Cast: Bethany Whitmore, Harrison Feldman
Director: Rosemary Myers
Running Time: 77 mins
Rating: M (Offensive language)