It's hard to imagine Pedro Almodovar growing old, yet it's something the flamboyant 66-year-old Spaniard is grappling with.

In Cannes this year he presented his 20th film Julieta. Admitting he has been forced to slow down, he now lives a reclusive life as he suffers from migraines and is deaf in one ear.
"It's not that I feel like an old man, but I'm getting there," Almodovar admits. "I agree with what Phil Roth said, that 'Old age isn't a battle, it's a massacre'.

"I'm not a nostalgic person but, I very much miss my youth and I miss the '80s. There was a point at which I had to make a choice for my health, which was boring but necessary. I think that change can be felt in the works that I'm creating in this decade of my life."

Not surprisingly his new film is a serious drama where, via the character of Julieta, he examines the difference between her current life and her life in the '80s.

The story follows a middle-aged woman, who has long been estranged from her daughter and is yearning to reconnect with her, especially when she learns she has three kids and lives in Switzerland.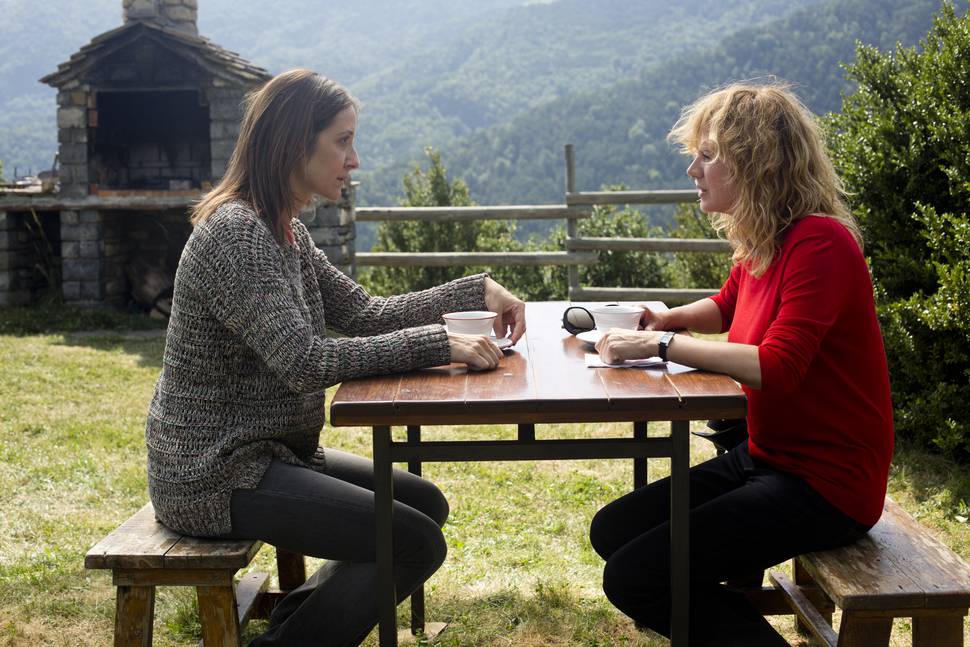 "I've made lots of movies about mothers but I believe Julieta is the most vulnerable and weakest mother and with the least capacity to fight," Almodovar says. "The mothers from my previous films have been powerful women with the ability to struggle, but I turned Julieta into the victim of personal losses that sapped her power as a person."

Basing the film on three short stories from the Canadian writer Alice Munro's 2004 collection, Runaway, Almodovar at first considered filming in English, something he has long wanted to do. He even had Meryl Streep interested in playing the dual characters.

"I didn't feel sure of myself once I started looking at material in English," he concedes.
"Family situations are different in Spain and it's what I know about."
Ultimately he decided that not only should the film be shot in his hometown of Madrid but that the younger and older versions of Julieta should be played by age-appropriate actresses, Adriana Ugarte as the younger and Emma Suarez as the older woman.

"There is something in Emma's gaze that you can never change with makeup," he says.

While adapting the stories to suit Spanish culture and geography, he was keen to retain the scenes that had been his initial inspiration.

"I'm a whimsical child and I'd always wanted to shoot a movie on a train and Alice Munro gave me a series of train scenes that were some of the most marvellous things I'd ever read. You can compare it to the two main characters in Hitchcock's Strangers on a Train. In the end it was really difficult to shoot in such a tiny space."
Almodovar admits to identifying with Munro, a short story specialist and 2013 Nobel Prize winner, who had three daughters as well as a fourth daughter who died shortly after birth (This influences the Julieta story).

"Alice Munro is a woman I admire greatly. She was a housewife and that's basically what I am as well, a housewife who writes all day long!" the irascible Spaniard announces with a smile. "Alice was thinking of the story but she didn't have time because she was taking care of her kids. So during nap time or at night she was trying to write about these things that happened within the family."

While Julieta is worlds away from Women on the Edge of a Nervous Breakdown, the film is typically colourful.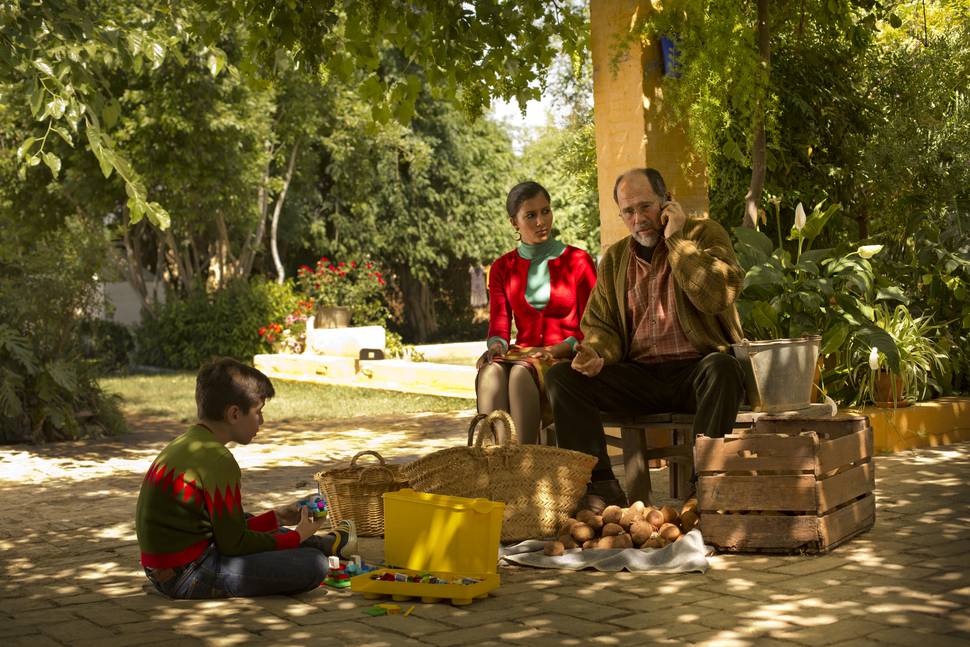 "I'm the son of Technicolor. The first movies I remember as a child were with bright, contrasting colours, so when I began making films I was trying to emulate those colours. Of course, I'm a child of the '60s so my training in pop art also led to my exaggerated use of colour."

It was also a revolt against his childhood in rural, dusty and dry La Mancha. His mother, as in everything he has done, was a major influence (She performed cameos in his films until her death).

"When making Women on the Verge of a Nervous Breakdown I realised my mother had dressed in black because she was in mourning which, of course, was according to tradition. She was doing so since she was three years old until she turned 30. Even when she conceived me she was wearing black! You can understand why I had some sort of rage against black."

Where will he be in 20 years time? "I have great confidence in science, to be able to provide me with a new backbone and other organs. Obviously I'm very scared of the physical deterioration, but mental deterioration I do not have. I am very afraid I will be helpless."
LOWDOWN:
Who: Director Pedro Almodovar
What: His 20th film Julieta
When: In cinemas now