Her latest album became the fastest selling in UK history.
Now Adele is reaping the rewards having raked in £30 million (NZ$51.6 million) last year, according to newly-released accounts.
The star, thought to be worth £85 million (NZ$146 million), earned the equivalent of NZ$144,000 a day in 2015 through her company Melted Stone Limited.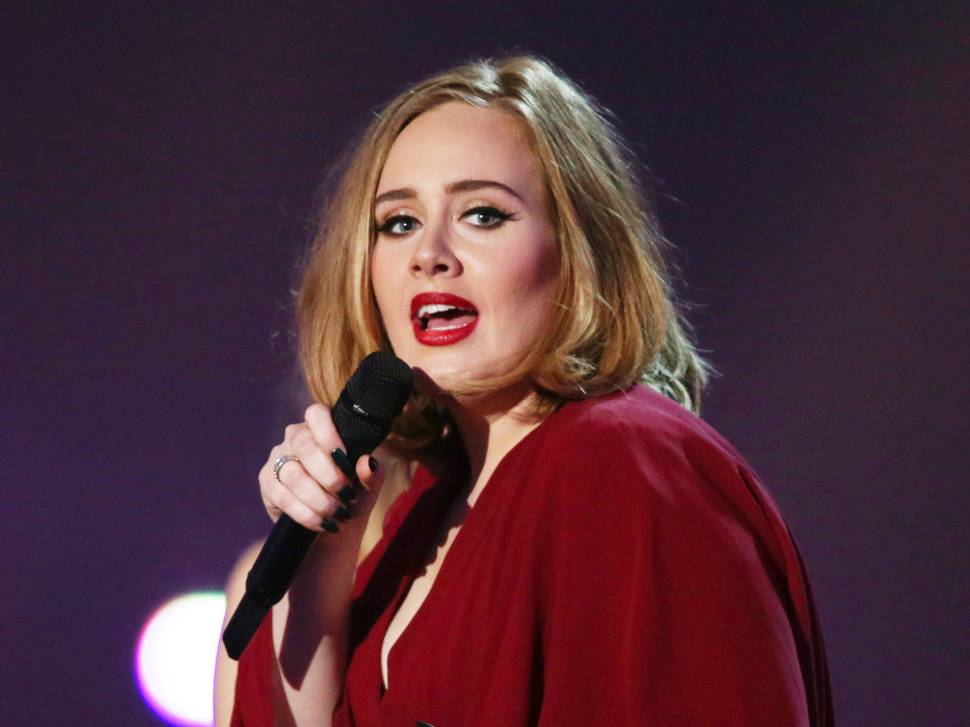 Her latest accounts are boosted by the staggering sales of her album 25, released in November, which sold more than three million copies worldwide in the first week.
Melted Stone Limited turned over £30.7 million (NZ$52.7 million), up from £3.3 million (NZ$5.6 million) the previous year, and recorded a gross profit of £24.4 million (NZ$41.9 million), compared to £2.6 million the year before.
Adele paid herself a dividend of £2.5 million (NZ$ 4.2 million), as well as a salary, benefits and pension equalling £4.8 million (NZ$8.2 million), bringing her personal take home to £7.3 million (NZ$ 12.5 million).
The star also paid corporation tax of £4 million (NZ$6.8 million), around the same as Facebook which generated £210 million (NZ$ 361 million) in sales.
The money poured in after the release of 25 which sold 800,000 copies in its first week in the UK last November, becoming the fastest selling album of all time in the UK.
But the record also sold 2.4 million copies by its fourth day in the US and 7.4 million by the end of the year covered by the accounts.
The album is close to 20 million sales worldwide promising more big earnings for Adele next year.
Adele recently splashed out on a £6.5 million (NZ$11.1 million) Beverly Hills mansion, boasting six bathrooms and a swimming pool.
She has already spent £16 million (NZ$ 27.5 million) amassing an impressive property portfolio.
In March 2012, she bought a £2.5 million (NZ$4.3 million) seaside home in Hove, Sussex, where her old Etonian partner Simon Konecki grew up.
She is understood to have later bought the house next door for £5million.
She has also spent £11 million (NZ$18.9 million) on two houses in Kensington, West London, with plans to knock them through into one.
The Grammy-winner insisted last year that fortune and fame had not changed her, saying: "I like the way I have lived my life always, so that's why I'll carry on like that.
"No one else in my life is famous, so they'd think I was an idiot if I got carried away with myself."
However she did admit that wealth had a few perks. "I shop at Waitrose these days," she said.
"I [also] got a plasma TV. I used to have that big thick one up until recently."
Because Adele is paid in dollars for much of her work, the weak value of the pound means her earnings will soar next year as a result.
The accounts reveal she has reserves of £13.6 million (NZ$23.4 million).
Earlier this week it was revealed that her pop rival Ed Sheeran's company made £15 million (NZ$25.7 million) last year and he paid himself £5.2 million (NZ$9 million).