Few stars loom as large in the mainstream movie sphere as Tom Hanks, an actor who easily bears the mantle of being the "modern-day Jimmy Stewart", an appropriate designation that nevertheless fails to honour Hanks' versatility.
His new movie, Inferno, hits Kiwi theatres this week, and it follows a ridiculously bountiful body of work.
To mark the release of Inferno, I thought it would be fun to try identify Hanks' five best and worst movies. It's a tough call at both ends, as he's started in a huge number of stellar films, and has managed to avoid giant stinkers for the most part.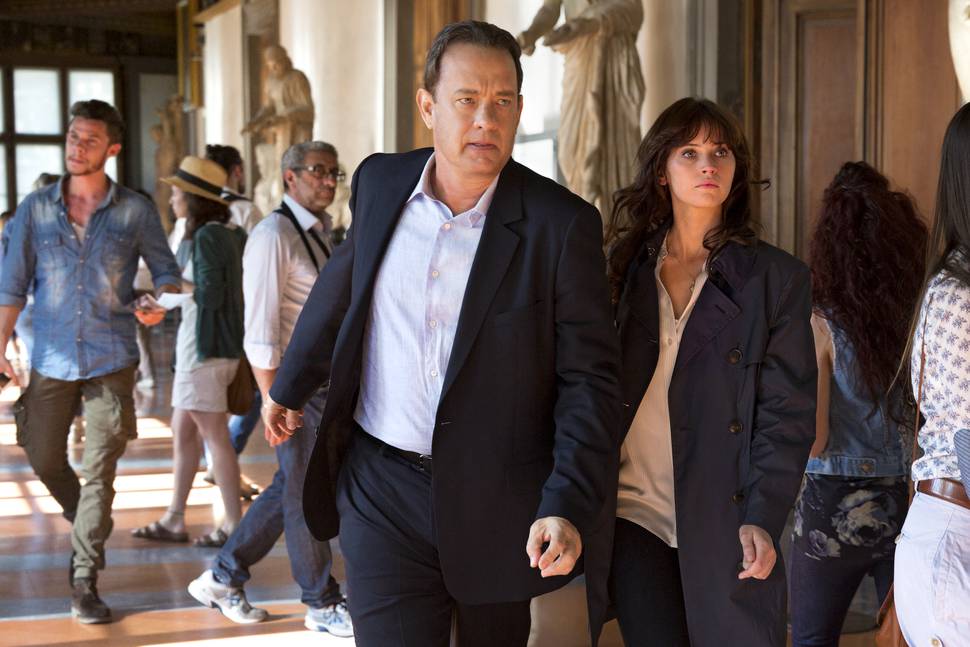 I've excluded voiceover performances here, so there's no Toy Story, and I've only factored in films in which Hanks plays a leading role, which precluded the 1980 slasher film He Knows You're Alone from appearing on the second list.
Here are the five best Tom Hanks movies, according to me, in chronological order:
Big (1988)
Hanks began his transition into more mature performances by playing a twelve-year-old in the body of a thirty-year-old who behaves like a nine-year-old in this beloved fantasy dramedy. Big represents the culmination of both Hanks' youthful, energetic charm , until then liberally deployed in run of middling comedy roles, and the prevailing theme of pre-pubescent wish-fulfilment that defined '80s cinema.
Joe Versus The Volcano (1990)
The first, and best, of three collaborations with Meg Ryan (who plays three roles here), this unique adventure was dismissed as a weird flop on its first release, but has steadily gained a deserved cult reputation ever since. It's unlike anything Hanks has ever done. Except maybe for Cast Away.


Forrest Gump (1994)
General feeling towards this Oscar winner gets a little more cynical with every passing year, but no matter how it is perceived in retrospect, the initial storytelling impact felt the first time you see Forrest Gump cannot be denied.
Cast Away (2000)
Hanks' reunion with Forrest Gump director Robert Zemeckis resulted what is arguably Zemeckis' last good movie: a desert-island drama elevated beyond all others by cutting-edge production techniques and a physically transformative performance from Hanks that actually enhances the movie.
Cloud Atlas (2012)
This criminally underseen sci-fi epic adapted from David Mitchell's book by Tom Tykwer (Run Lola Run) and the Wachowskis (The Matrix) shows that Hanks is still willing to take big risks - he plays multiple roles across multiple timelines and even wears an eye-patch at one point. If you haven't seen this, seek it out, it holds up much better than better-regarded movies from Hanks' oeuvre.
The number of bona fide classics not on this list is a testament to the quality and breadth of Hanks' body of work. Other personal favourites include Splash (1984), The 'Burbs (1989), Philadelphia (1993) and Road To Perdition (2002).
And here are the five worst, also in order of release date:

Mazes and Monsters (1982)
An idiotic TV movie that exploited the early '80s moral hysteria around Dungeons & Dragons. Hanks plays a young player whose life is imperilled when starts to take the whole thing a bit seriously, echoing certain urban myths surrounding D&D back then.
The Bonfire of the Vanities (1990)
Brian De Palma's adaptation of Tom Wolfe's novel is the only high-profile disaster of Hanks' career. It's a fascinating misfire to be sure, but the disastrous reputation is well-deserved.
The Terminal (2004)
Miscast as a foreigner from a fictional eastern European country, Hanks hams in up in this treacly, tone-deaf comedy directed by Steven Spielberg. It's an embarrassment for all concerned, especially our Tom.
The Da Vinci Code (2006)
Although this perhaps contains more basic entertainment value than other Hanks films that didn't make this list, when judged in terms of its own ambition, The Da Vinci Code is a giant rotten egg. It went out of its way to smoosh a propulsively pulpy plot into the ground.
Larry Crowne (2011)
Can a film be offensively inoffensive? If so, then this superlatively bland midlife crisis dramedy co-starring Julia Roberts certainly qualifies.
To avoid ending on a negative note, we should remember that Tom Hanks seems like a super good dude in real-life, and that counts for a lot in this mixed up world.