Paintball for the infirm elderly
"We had just finished our shopping in Lynnmall and we were on our way out when a man tried to sell us tickets to play paintball," writes Esme Harrison (10). "We ignored him and carried on walking. A few seconds later, we looked behind us and saw him selling a ticket to a very elderly lady. As she walked away, we noticed she was using a Zimmer frame."
Deutschland deflator
The people of Mnnerstadt in Germany can finally sleep at night knowing their paddling pools are safe. For seven years, the town has been terrorised by someone who would, in the cover of darkness, slash holes in their paddling pools. Police believe a total of 47 inflatable pools lost their air to the unknown outlaw known as the "paddling pool slasher". But Bavarian police said they had finally caught their man, a 27-year-old from the area. The culprit confessed and said he did it for "fun" and it was always a spontaneous act. Investigators found a stash of air mattresses at his apartment and said they "could not rule out" whether this indicated some kind of fetish. (Source: thelocal.de)
Edmonds recipes run in the family
"I am 80 and still use my Edmonds Cookery Book," writes Lyndsay Lowrie. "Reprinted for the fourth time in 1959. I was married in 1958. I also have a my mother's copy from when she was married in 1935. I was born in Dunedin the home of Edmonds. The book was first published in 1908 as the Edmond's Sure to Rise Cookery Book. I wish I could remember whether my grandmother had a copy - she arrived from Scotland in 1907."
It's a sign
Nikhil writes regarding the sign in India which read "Harsh convent school", as published in Sideswipe last week. "Harsh is actually a Hindi word (you can speak it like 'Hursh') which means joy (or happiness). In Hindi, 'a' and 'aa' are two different vowels and hence pronounced differently."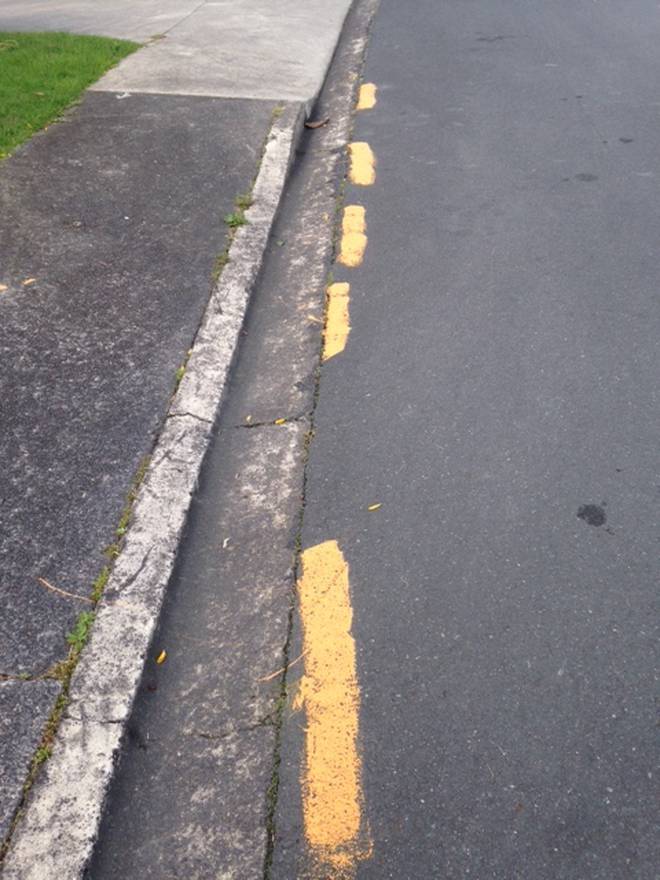 Good read:
The Psychology of Victim-Blaming. "I think the biggest factor that promotes victim-blaming is something called the just world hypothesis," says Sherry Hamby, a professor of psychology at the University of the South. "It's this idea that people deserve what happens to them. There's just a really strong need to believe that we all deserve our outcomes and consequences." Hamby explains that this desire to see the world as just and fair may be even stronger among Americans, who are raised in a culture that promotes the American Dream and the idea that we all control our own destinies."
Quick clip:
Someone told me they broke the urinal at work.
....
Video: September news blooper compilation will make you LOL...
Herald app users tap here for today's video.
Got a Sideswipe? Send your pictures, links and anecdotes to Ana at ana.samways@nzherald.co.nz