Bad Moms
is essentially your average frat-house party flick, starring hot Hollywood mums in place of Zac Efron - or at least it's trying to be.
That's largely how it's been marketed and for the most part, it's what you get. Directed by the two writers behind The Hangover it follows a similar formula.
Mila Kunis plays Amy Mitchell, an overworked, under-appreciated mum who puts her sanity on the line in order to do all the "right" things expected of a good mother.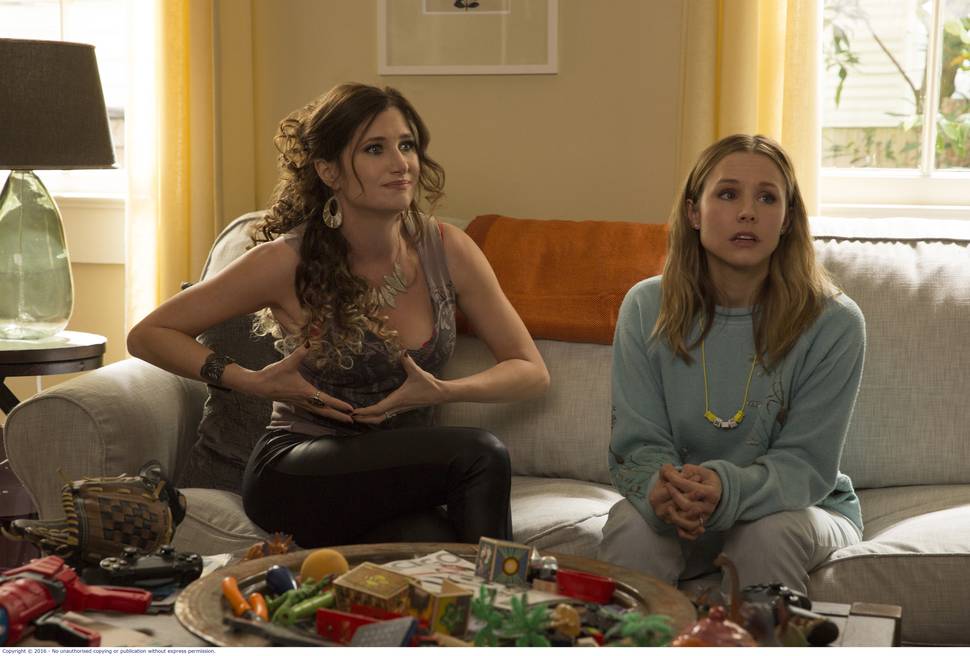 But one day everything that could go wrong does; little things like running late, having to take the dog to the vet - the kind of stuff real mums have to deal with. By the end of the day, she's reached her limit and quits the PTA - which she's spent years bending over backwards to impress - and goes to the bar where she meets two other struggling mums (Kristen Bell and Kathryn Hahn).
This is when The Hangover element kicks in, with shots at the bar leading to a ridiculously large house party, until Amy's whole life falls apart only to miraculously come back together without consequence.
It doesn't make any sense. It's the kind of thing that happens only to Hollywood people who don't have to worry about real-world things such as money and job retention.
When Kunis starts coming down again, the film takes a turn into more serious territory, delivering a moral lesson in self-acceptance and priorities. It stops being a just-for-fun nonsense flick and targets parents, becoming somewhat unrelatable for everyone else.
So, while parents may find some feelgood factor in the story, others will struggle with the predictable plot.
If you're the kind of parent who fantasises about throwing it all into brunch all day and party all night, you'll probably get a few more laughs out of it than the rest of us.

Cast: Mila Kunis, Kristen Bell, Kathryn Hahn, Jada Pinkett Smith, Christina Applegate and more
Directors: Jon Lucas, Scott Moore
Rating: R16 (violence, offensive language, drug use)
Running time: 100 mins
Verdict: A feel-good flick for parents with a Hangover element for everyone else.