Criminal Minds
star Thomas Gibson is not the only actor to be fired from a hit TV show. Even those whose shows were named after them or were fan favourites still got the chop.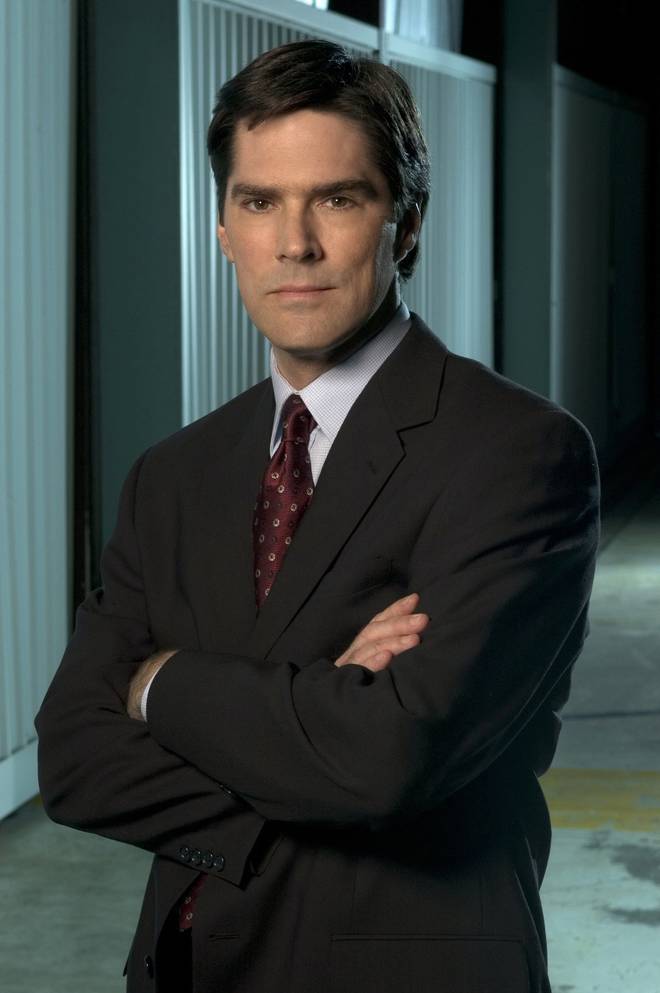 Let's look at some of the more shocking sackings.
LISA BONET (The Cosby Show/A Different World)
Bonet was the breakout star of this beloved 80s sitcom, even scoring her own spin-off series called A Different World, which followed her and her friends at school.
However at the end of the first season, Bonet became pregnant and engaged to rocker Lenny Kravitz.
Debbie Allen, the director of A Different World and the sister of Phylicia Rashad, Cosby's on-screen wife, says Bonet came to her and revealed her pregnancy and her fears of telling Cosby.
So Allen says they told him together and while initially keen to work around the baby bump but then he changed his mind.
VALERIE HARPER (Valerie)
This is a good example of and instance where just because the show is named after you doesn't mean you still won't get fired. Harper, already a fan favourite from her time on The Mary Tyler Moore Show and Rhoda, was given her own starring vehicle but she was fired two seasons in after a bitter salary dispute. Her character was killed off and Sandy Duncan joined the show as her sister-in-law who moves in with her brother and three children (one played by Jason Bateman) to help out. The show was renamed The Hogan Family and lasted four more seasons.
CINDY WILLIAMS (Laverne & Shirley)
Laverne without Shirley is like a meat pie without sauce but that was what producers served up for the eighth and final season. Cindy Williams became pregnant in 1982 and her then husband Bill Hudson (Golide Hawn's former husband and the father of Kate Hudson) gave producers a list of demands to accommodate her.
Her co-star Penny Marshall, who Williams had a tense relationship with while filming, blames Hudson for splitting up the duo. Hudson and Williams split in 2000 and she reconciled with Marshall afterwards.
CHARLIE SHEEN (Two and a Half Men)
Perhaps the most famous firing ever. Creator Chuck Lorre had little choice but to fire the star, despite the fact that he was the highest paid actor on television, earing $US1.8 million per episode.
Sheen had a very public breakdown in 2011 due to substance abuse issues, giving very bizarre interviews in which he coined the term "Winning" and told us he was a "total freakin' rock star from Mars".
He also lashed out at Lorre, calling him "immature and completely unevolved." Lorre responded by having his character get hit by a train and replaced him with Ashton Kutcher.
SELMA BLAIR (Anger Management)
Charlie Sheen was given a new TV show called Anger Management after his sacking from Two and a Half Men in which he played a retired baseballer who decides to become and anger management therapist. However, drama seemed to follow him. Co-star Selma Blair complained about his unprofessionalism, including turning up late and delaying shooting. When Sheen heard about it he threatened to quit if Blair wasn't fired. Being the bigger star they kept Sheen and let Blair go in 2013.
SHANNEN DOHERTY (Beverly Hills 90210 and Charmed)
Doherty gives Sheen a run for his money in terms of high profile sackings. Maybe that is because Aaron Spelling fired her not once but twice. She was written off Beverly Hills 90210 in 1994, amid cast anger at her demands on set and her lateness when shooting. Spelling gave her another chance when he teamed her up with Alyssa Milano and Holly Marie Combs in Charmed. But Doherty and Milano had issues, leading Milano to call shooting Charmed as "like being in high school." Doherty was sent packing again and Rose McGowan was brought in as a long-lost sister.
ISAIAH WASHINGTON (Grey's Anatomy)
He played Dr Preston Burke in the hit show but was let go after making a homophobic slur about co-star TR Knight, who is gay. Creator Shonda Rhimes made the call after Washington reportedly used the term f****t more than once.
JEREMY CLARKSON (Top Gear)
The former Top Gear host was suspended and then fired in March 2015 after he ended up in a fight with producer Oisin Tymon, who suffered swelling and a split lip. Despite being with the BBC for 27 years he was given his marching orders and the show brought in Chris Evans and Matt Le Blanc to replace him.
NICOLLETTE SHERIDAN (Desperate Housewives)
Sheridan had been brought in to spice things up in Wisteria Lane but reports suggest that she left a bitter taste in the mouth of co-stars who found her difficult. After being let go in 2009, Sheridan sued the network and creator Marc Cherry for assault and wrongful termination, claiming that Cherry had struck her on the head on set. Cherry maintains that he tapped her head gently to show how he wanted a scene to play out. He says the decision to kill off her character was made before the lawsuit. A mistrial was declared but Sheridan has launched a series of appeals.
KIM DELANEY (CSI: Miami)
Delaney, who had previously starred in NYPD Blue, was dismissed after just 10 episodes of the first season in 2004 because of "chemistry issues" with leading man David Caruso.
She was later written off Army Wives in its seventh season.
While there was no explanation given, Delaney, who has a history of substance abuse problems, had given a rambling speech a year earlier at an event honouring Defence Secretary Robert Gates.
COLUMBUS SHORT (Scandal)
In another example of how Shonda Rhimes won't hesitate to write you out of one of her shows if you step out of line, Short was let go at the end of season three because of domestic violence allegations by his wife. He allegedly put a knife to her throat and threatened to kill her.
Short had been arrested before for domestic abuse.
BRETT BUTLER (Grace Under Fire)
Stand-up comedian Butler was given her own TV show back in the 90s, playing a single mum and recovering alcoholic. At the end of the third season Jon Paul Steuer was pulled off the show amid reports that Butler flashed her breasts at the 12-year-old. Sam Horrigan was brought into play Quentin Kelly at the beginning of Season Four, the third actor to play the character. Then at the end of Season Four Julie White, who played Butler's best friend on the show, also quit, citing Butler's erratic behaviour. While Butler went to rehab between seasons four and five for painkiller addiction, the show never quite recovered.