The bride wore Gloriavale pink, following a miniature horse down the aisle of Big Save Furniture. But this was no joke - it was an actual wedding.
Earlier today, Auckland couple Alex and Brad tied the knot in front of friends and family, and the entire ZM listening audience.
The winners of ZM's Wedding Unplanners competition were subjected to one of the strangest ceremonies on record, thanks to radio hosts Carl Fletcher and Vaughan Smith, who planned the unusual event.
Friends and family gathered at Big Save Furniture in Glenfield, where there were circus performers ready to entertain the guests before the bride arrived wearing a pink Gloriavale inspired wedding gown.
The ring bearer was a miniature pony - which happened to poop on its way down the aisle - while The Hit's host Flynny, a registered wedding celebrant, was dressed as a mattress for the entire ceremony. Not to mention the Donut Wedding cake.
The couple was all smiles, despite their ridiculous wedding vows, comprised of popular song lyrics and lines from classic romance films.
After the ceremony, the wedding party continued at the local Denny's.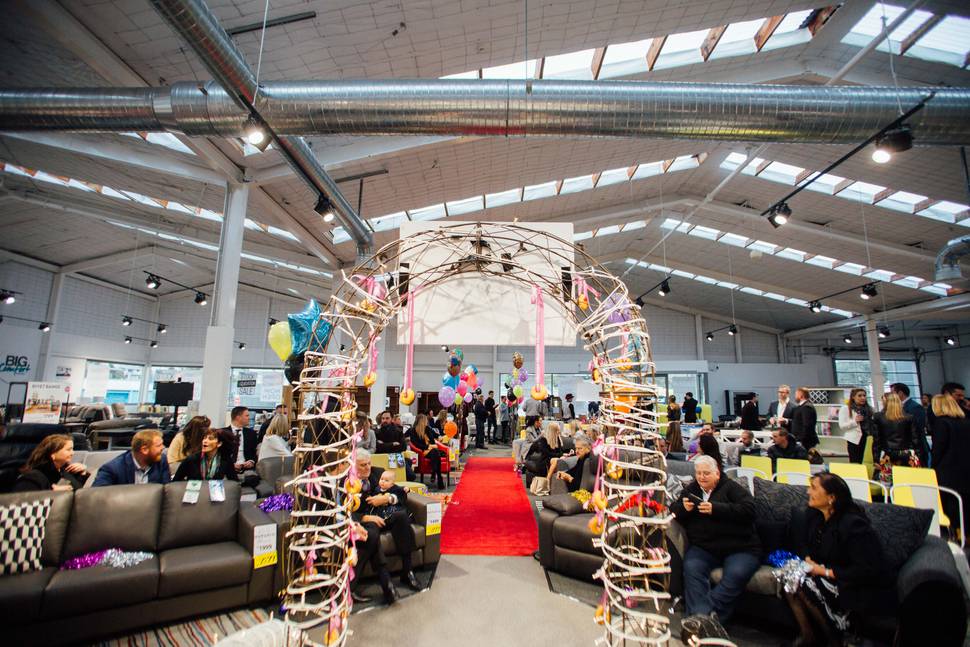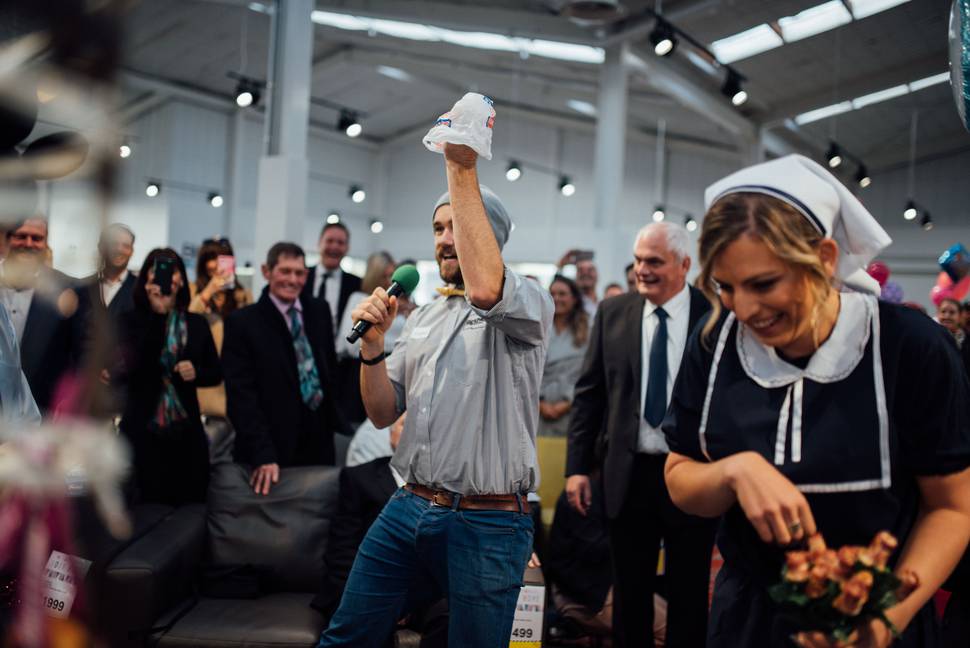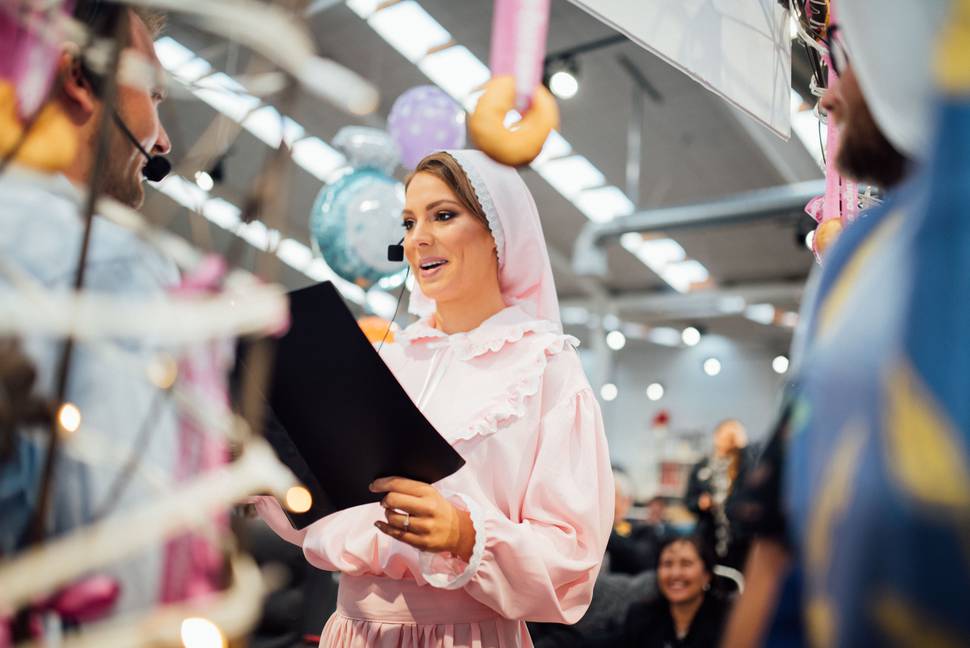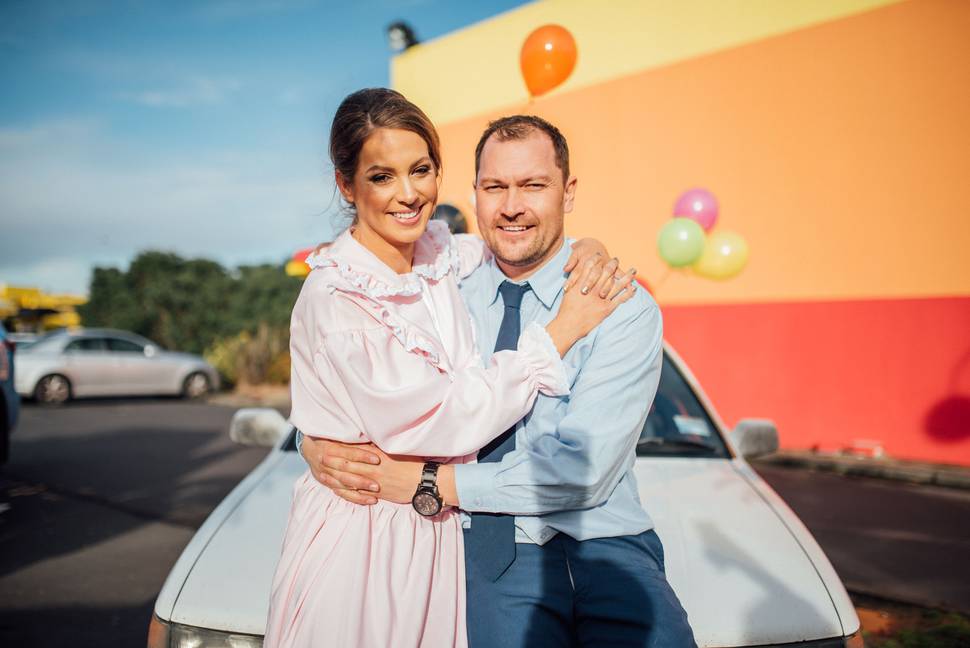 Listeners helped pick a raft of wacky options for Alex and Brad, who will soon be off to enjoy a free honeymoon in Hawaii, which they won for their troubles.
Watch the full video of the ceremony below: