It's been almost a month since Stranger Things debuted on Netflix, with the retro sci-fi show quickly becoming the most talked-about new addition to the streaming service's line-up for 2016.
The brainchild of writer/director twins The Duffer Brothers, the eight-part series is a pitch-perfect homage to the science fiction and horror highlights of the 1980s, with knowing nods to the works of Stephen King, John Carpenter, Steven Spielberg and many more.
Apart from all that, though, it's just a cracking great story. Here's what you didn't know about the mysterious new series that has viewers hooked:
That incredible young lead actress is a Spanish-born Brit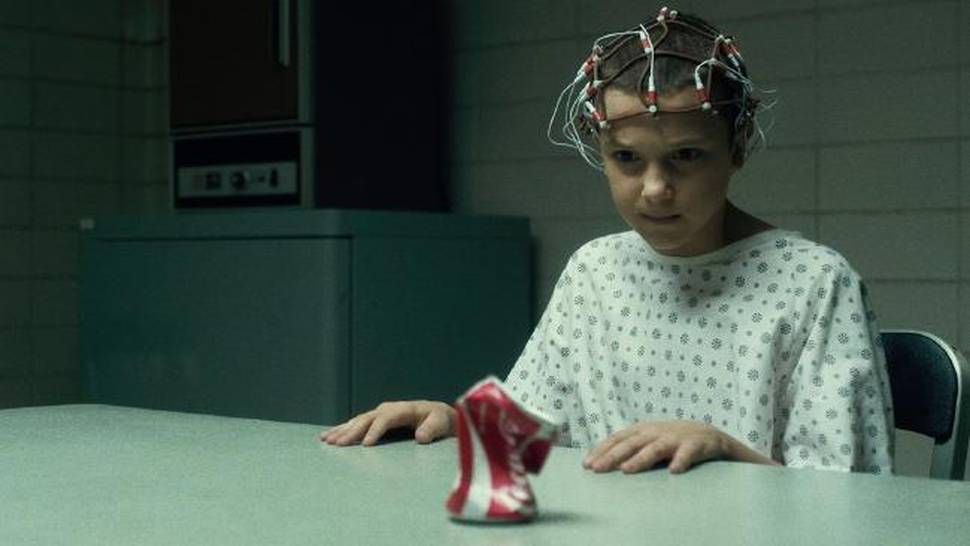 Stranger Things
marks 12-year-old actress Millie Bobby Brown's big break, but it didn't come without big risk to the youngster and her family. Born in Barcelona, Brown's acting dreams saw her parents sell almost all of their possessions to fund a move to Los Angeles.
After arriving in the US, their financial troubles only deepened, and Millie's manager was forced to lend the family money to stave off bankruptcy.
"There were lots of tears along the way," Brown admitted of her path to acting success in a recent interview.
In real life, the young actor has a British accent as she was raised in the UK - take a listen:
As you'd imagine, playing a mother who's lost her son was a gruelling process for Winona Ryder
"The first episodes, I'm just a wreck. And I'm sort of old school in my approach to acting. Like, if I have to cry, I have to really cry. I'm allergic to this thing they use [to help actors cry] if you literally run out of tears .... I really have to go there mentally. Usually on a film there's a couple of scenes, but this was my first time doing eight episodes of something, and let me tell you, crying all day - wow," she told Time.
The Department of Energy thought it necessary to debunk the show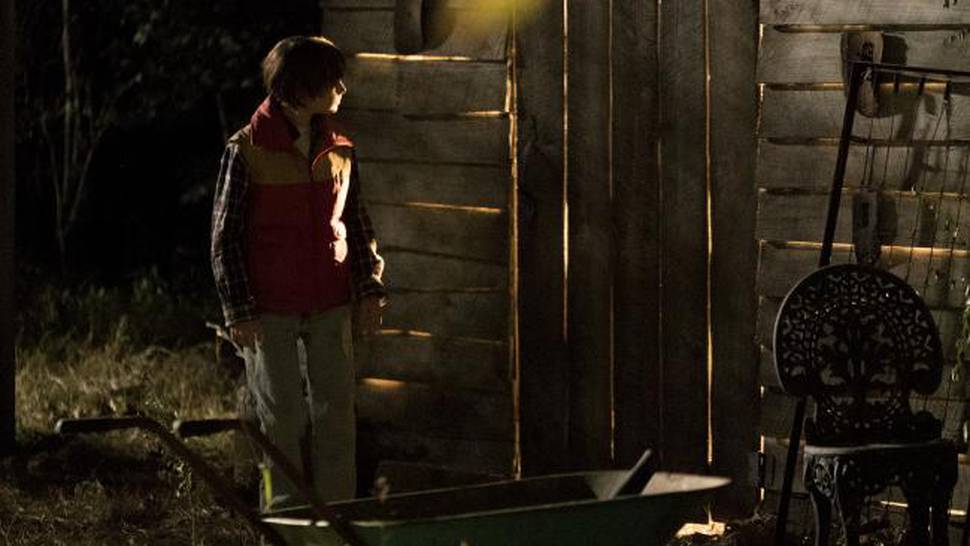 Without giving too much away, much of the scary stuff in Stranger Things is due to the murky exploits of the Hawkins National Laboratory, a fictional lab run by the Department of Energy. The Department of Energy is in fact very real, and a spokesman penned a blog post clearing up fact from fiction: The Department of Energy does not deal in monsters, he insists. It does not explore parallel universes. It most certainly is not staffed by evil shadowy figures.
We think he doth protest too much ...
Behind total legend Dustin's unique smile
In the first episode of the show, the awesomesauce Dustin - the funniest and most charismatic of the child characters on the show - is bullied about his unusually small teeth.
"I told a million times, my teeth are coming in! It's called cleidocranial dysplasia," he replies.
So does the actor, Gaten Matarazzo - producers loved him so much they wrote his real-life condition into the show. Gaten usually wears falsies - and likes showing 'em off on Instagram:
The Stand By Me vibe is totally intentional
So intentional, in fact, that the Duffer Brothers had the young male cast members audition by reading pieces from Stephen King's classic 1986 boys' own adventure.
In real life, Barb's a babe
Despite only appearing in a supporting role for a few episodes of the series, ultimate school nerd Barb quickly emerged as a cult favourite. Cursed to wear all the worst fashions of the era, she's the sensible stick-in-the-mud, the designator driver, the straight A-student who hangs out in the library every lunchtime because she doesn't care about popularity. It was the first acting role for Shannon Purser who, without her Barb garb, is a total cutie - and adorably surprised at just how much love there is for her role in the show.
The kids are all great friends in real life - and totally adorable together to boot
Take a seat, Taylor Swift and co. - those are some serious squad goals right here.
Will there be a season two?
A second series is yet to be officially confirmed by Netflix, and those involved in the show - from the creators to the actors - are playing coy. Netflix chief Reed Hastings has obviously been paying attention to the rapturous reception the show's received though, as he's said it "would be dumb not to." It's safe to assume we can expect another outing on Netflix in 2017.