The directors of Disney's Moana have appeared at Comic-Con, sharing some new information, along with the official international trailer (above).
In it, we see Moana as a baby, in her first interaction with the ocean, which it turns out she can control.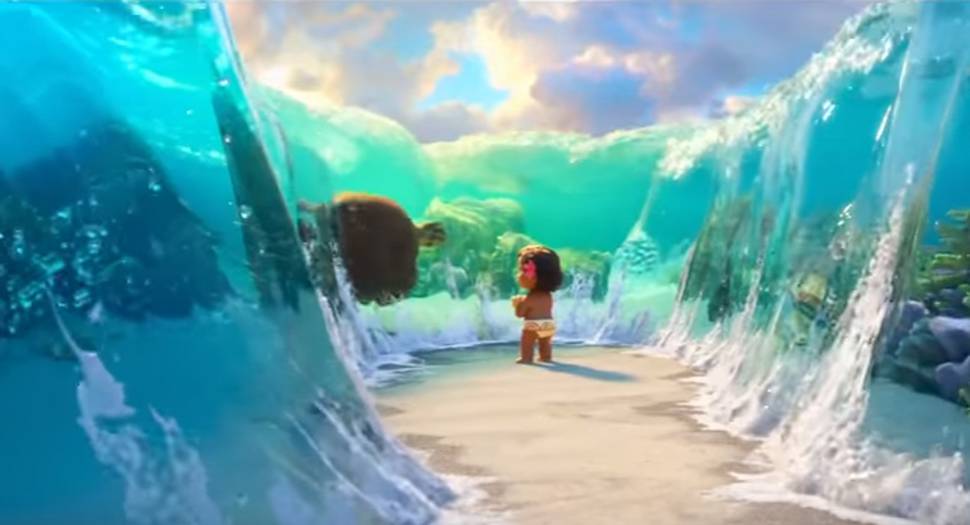 Fans at Comic-Con also got to see the first three minutes of the film in which Moana's grandmother tells her the legend of Maui.
During the panel discussion, directors John Musker and Ron Clements (The Little Mermaid) made a point of mentioning the fact that unlike other Disney princesses, Moana doesn't have a love interest, rather, it's a film about her finding herself.
Moana
isn't the first Disney princess to go without a prince -
Brave's
Merida also did not have a love interest despite her parents trying to persuade her to marry.
Musker and Clements also revealed that Dwayne "The Rock" Johnson sings in the film, performing a song specifically written for him by Hamilton's Lin-Manuel Miranda.