When a favourite show gets cancelled, it's only natural that the audience want - nay, demand - more. More episodes, more of the characters we know and love, simply more so our beloved program doesn't have to end.
When it was announced that the Australian dramedy Offspring would not be returning for a sixth season back in 2014, fans across the Ditch instantly demanded more adventures of Nina Proudman and her family, starting petitions and calling for its reinstatement.
Two years later, they've finally got their wish: a sixth season was commissioned last year, and the show returns to TV One this Thursday.
And I couldn't be more annoyed.
Originally, while not avid enough to sign a petition, I was dismayed when I heard the show had been cancelled. When it first aired, I only caught a few episodes in the background, but over time Nina and the light misadventures of her family grew on me.
The show was a perfect relaxant, filled with laughs and plenty of light moments while still maintaining a constant but not overwhelming sense of drama. In an age when most shows are grim to the point of inducing depression, having a show that perfectly embodies dramedy without being too melodramatic or ridiculous was a welcome part of my weekly TV schedule.
So when the final episode aired on TV One last year, I was left wondering what would happen to Nina, Billie and their family and what sort of conclusion we'd get if any. But once we reached the final scene, it was clear that it was a definitive end point for the show.
There was nothing to suggest that the show had unceremoniously been cut short: no big revelations, no cliffhangers, nothing that called for more episodes.
Instead, we saw Nina surrounded by her friends, family and new boyfriend, finally ready to move on after the death of her partner Patrick and, for once, content. After watching several seasons of Nina being put through hell and back, it was pleasing to know that she finally got a happy ending.
Which is why I am less than enthusiastic about the show's return. Given that the creator Debra Oswald has not returned for the new season, it is clear that the 'cancellation' label was more hyperbole than the fact, and really she felt the show had reached its natural conclusion. Yet fan pressure and a string of failures for network Channel Ten trumps what's best for the story.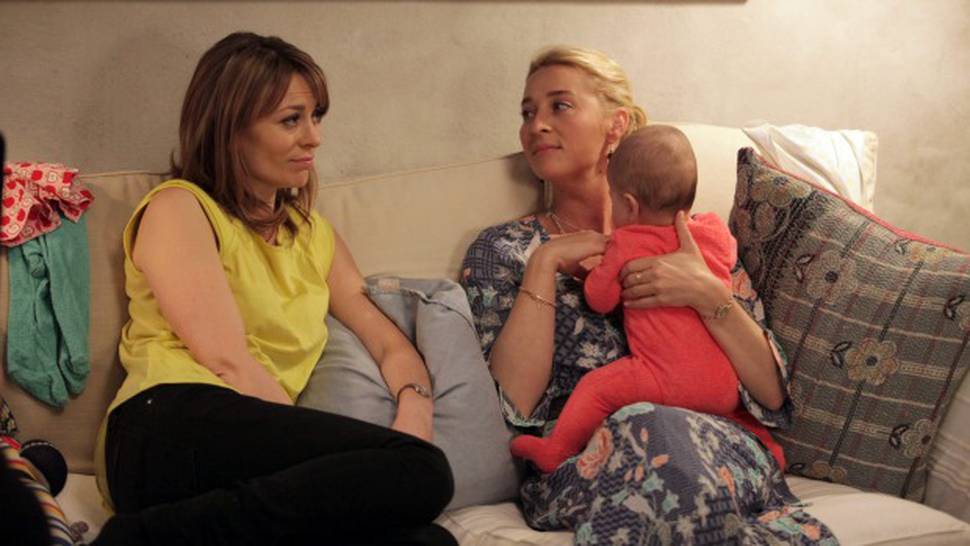 The reasoning is simple. Bringing back a fan-favourite show is an easy way to get ratings. It's a trend that has proved increasingly popular in the US: Full House, 24, Prison Break, X-Files, Gilmore Girls, have all been brought back for extra seasons whether there was demand for them or not.
The two year wait is not as long as any of these shows, but the reasoning remains the same: getting people to tune into a familiar brand is much easier than trying to launch a new one.
As a fan, while it was sad to think there would no longer be any episodes, it was a satisfying end for Nina. Across five seasons she'd been cheated on, dealt with her ex-husband trying to blow her up, fallen out with every member of her family multiple times, discovered her dad wasn't actually her dad, and then suddenly lost the love of her life.
The poor woman had been through it all and deserved nothing more than to finally call it quits.
Yet the trailer for the new season promises more heartache, more family secrets exposed. It feels disingenuous to the show and characters to cancel out everyone's happy endings in order to get a guaranteed ratings success and could do more harm than good to the show's legacy.
I am sure the show will remain as heartfelt, charming and hilarious as always, but it will be with trepidation that I return to the Offspring world. At least there is the reassurance that if the show goes too far of course, there is still technically a series finale we can draw the line at.