Twelve naked celebrities appear in Kanye West's provocative new music video, Famous. Is that really Donald Trump and Taylor Swift, or are they lookalikes or waxwork models? We take a look at who could be the real deal.
George W Bush
Kanye famously slammed Bush in 2005 after Hurricane Katrina with his infamous, "George Bush doesn't care about black people" diss. He also told Vanity Fair: "Maybe in some alternative universe me and George Bush could have been friends. I could have been his OJ Simpson black friend on the golf course".
So it's incredibly unlikely that real former US president would appear in West's music video. And in case there was any doubt, Bush's reps told TMZ: "That is not President Bush."
Anna Wintour
The Editor of Vogue is known to be friends with both Kanye West and his wife Kim Kardashian, but would she get her kit off for the clip? It's hard to say whether Wintour would be up for this fashion forward video, or if it would be a step too far. We're thinking it's probably the latter.
Donald Trump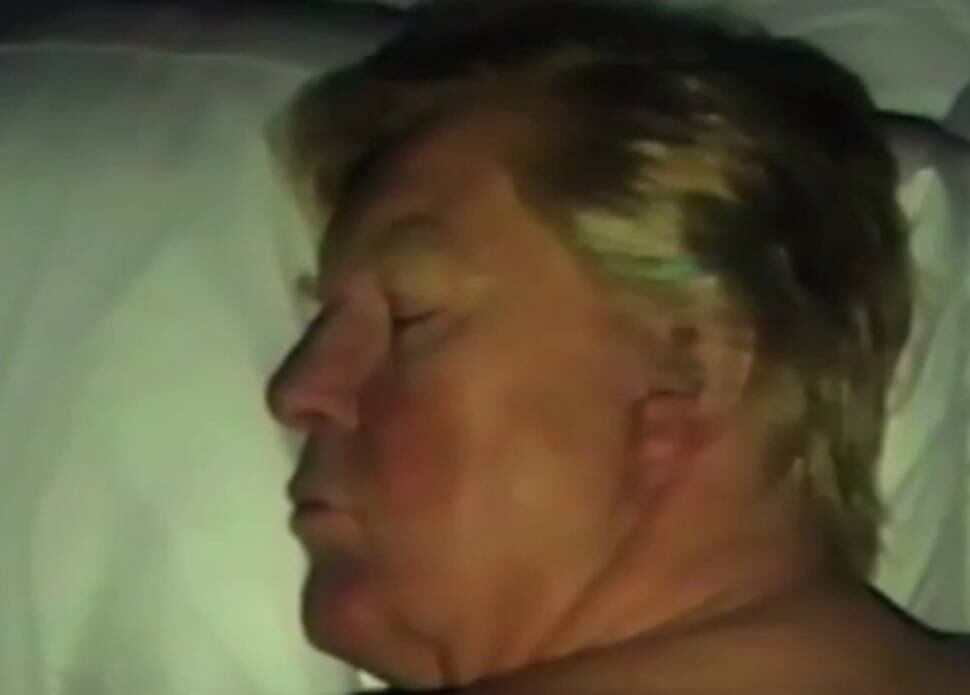 As much as Donald Trump loves himself and would likely be completely shameless about appearing in a music video like this (see his Hotline Bling parody for proof) , Trump's reps have reportedly already told TMZ it wasn't him.
Rihanna
Although Rihanna lends her vocals to Famous and her tattoos look convincing, we're not so sure it really is the Work singer. She's known for being provocative, but having her lying next to Chris Brown makes things incredibly awkward.
Chris Brown
Not only does this lookalike not really look like Brown all that much, the singer himself has confirmed that it wasn't him. In a post on Instagram Brown wrote: "Why I gotta have the plumbers butt/crack showing wax figure? This n**** Kanye crazy, talented, but crazy."
Taylor Swift
There is no way in the world Taylor Swift would agree to this. Her feud with Kanye runs deep, most recently over discrepancies that Swift approved those controversial Famous lyrics: "I feel like me and Taylor Swift might still have sex, I made that b**** famous." According to reports, Swift is "horrified" by her image being used in the video. Could Kanye be expecting a lawsuit soon? We're thinking yes.
Kanye West
Why wouldn't he appear in his own video? This is Kanye West. It's definitely him. DEFINITELY.
Kim Kardashian West
Being a supportive wife is the one thing you can't fault Kim Kardashian West on. Kim constantly bares all in her attempts to "break the internet" so the likelihood that this could be the real Kim K is strong.
Ray J
Singer and producer Ray J is Kim Kardashian's ex-boyfriend and the pair shared an infamous sex tape together. So the chances of getting the real him into a bed with both Kanye and Kim are slim.
Amber Rose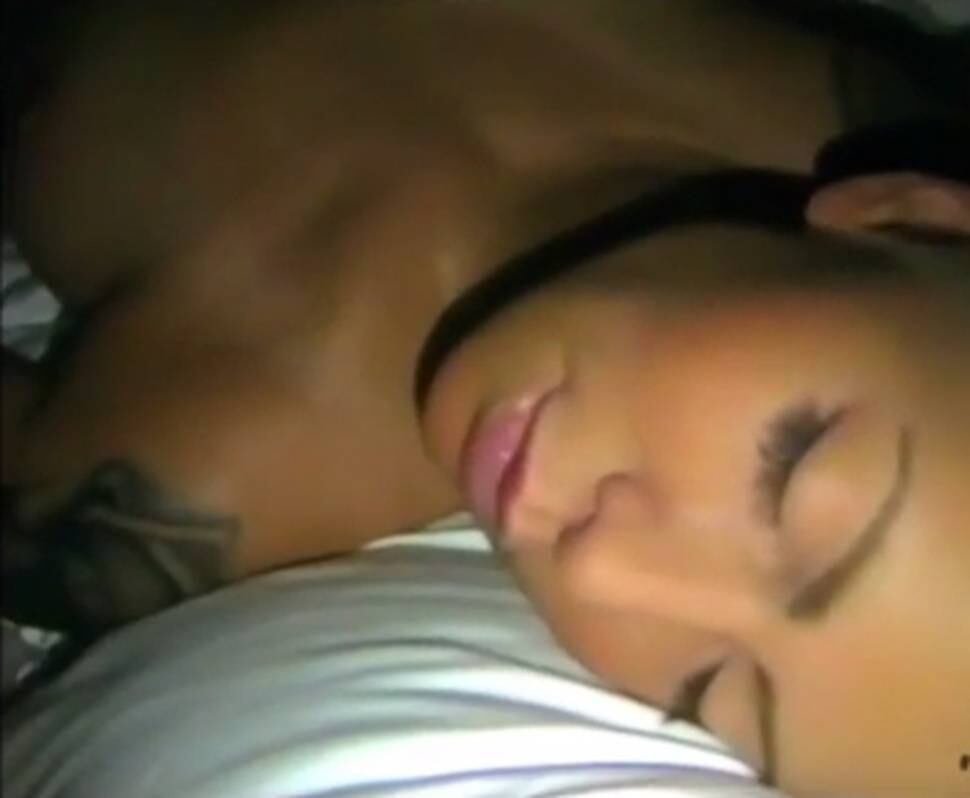 Kanye's ex Amber Rose has shared more than a few Twitter feuds with Kanye and Kim as well as other members of the Kardashian clan. On the other hand, it seems like the type of attention Amber Rose would love, so maybe she put her beefs aside to appear.
Caitlyn Jenner
Caitlyn would do anything for her stepdaughter and her stepdaughter's husband, so the chance that this is the real Caitlyn is high. Plus in an interview with The Atlantic Jenner recently said: "I remember Kim coming up and saying, 'If you do this, you gotta rock it every day'". Maybe this is her taking Kim's advice?
Bill Cosby
Kanye West is known to be a supporter of Bill Cosby, thanks to his tweet that declared: "BILL COSBY INNOCENT !!!!!!!!!!". But we're convinced Cosby's legal team wouldn't allow him to do this.
It started with this
It seems the inspiration behind Kanye West's music video is a painting called Sleep by artist US Vincent Desiderio. The painting depicts a group of people laying next to each other in an elongated bed, an image recreated in Famous.