Jemaine Clement talks about playing one of Spielberg's giants in The BFG.
Jemaine Clement has a fan in Steven Spielberg.
"Jemaine can do anything. He can do absolutely anything and he's the sweetest, most retiring guy," says the director who cast him as to be motion-captured evil giant Fleshlumpeater in The BFG which had its world premiere in Cannes this week.
"People who know him in real life are not going to believe that Fleshlumpeater is Jemaine because he's not that way."
Well no. Though he is reasonably tall. And he has voiced and played a variety of baddies before - one of the Minions, Boris the Animal in Men in Black III, Vladislav the vampire in What We Do in the Shadows.
But The BFG is a big deal - Spielberg's adaptation of the Roald Dahl story which is likely to be one of the biggest kids' movies of the year. Clement brought his wife and son to Cannes, flying in from New York where he has been working on the indie film Humour Me as the son of Elliot Gould who is forced to shift back in with his dad in a New Jersey retirement village.
The Clement clan has been to the casual Sundance Festival before together. But Cannes has taken some adjustment.
"My son didn't like having to wear a suit," says Clement about attending The BFG premiere and party. "I had to ask him to 'er please, otherwise they might not let you in'.
"Cannes is a different scale to Sundance. This is very fancy. You'd feel silly if you wore a tie in Sundance whereas here it's a tuxedo. You have to go the whole hog."
Like many of his generation Clement remembers being read the Dahl book at primary school and he grew up on Spielberg films.
"I watched E.T. on my ninth or tenth birthday and it was quite a transporting movie. Indiana Jones I remember being really excited about, and I saw the first screening of Jurassic Park on the day it came out when I was a uni student in Wellington.
Working with the director didn't change his preconceptions. "I think it just backed up what I thought - he's very imaginative, hardworking and thoughtful. He has a great understanding of technology but also an understanding of people.
There are other New Zealand connections in The BFG. Clement says Peter Jackson gave his sometime collaborator advice on dealing with the film's scaling of different sized characters. Weta Digital worked on the film's motion capture animation.
"A lot of the people who were on set in Vancouver live 10 minutes away from me in Wellington and that instantly made me feel at home. A couple of them were friends of friends and I've been bumping into people who tell me 'I've been working on your face for the last three months!' Motion capture helps you keep it real but it's not as if you are recognisable."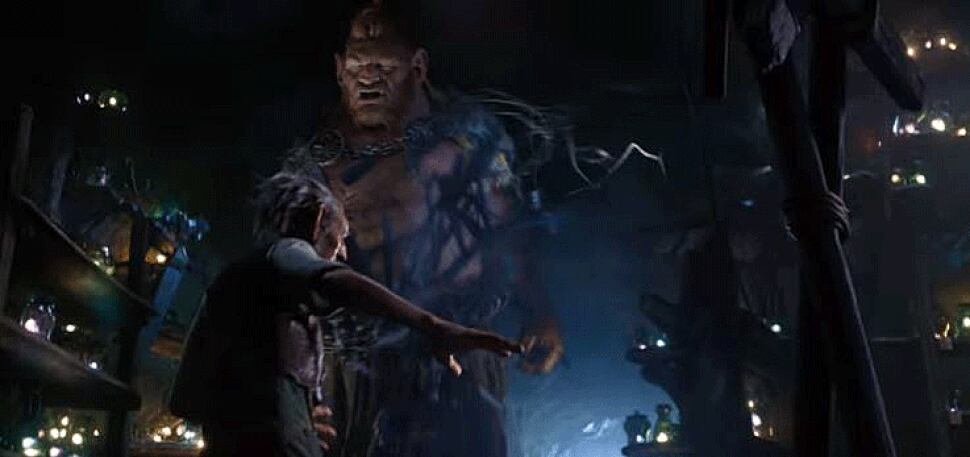 While the evil giants Fleshlumpeater leads were captured inside a studio, the shoot did have its demands. There was movement coaching before the shoot, which involved having weights on their ankles to make them lumber more.
"A lot of the giants were Canadian and they really put a lot of effort into it. Doing the motion capture was quite physical because we had to move like giant people. Some of the guys were actually pretty big and we were throwing each other around."
Next month, Clement starts a two-month Flight of the Conchords tour of America which was delayed due to his BFG commitments in 2015.
Working with with Spielberg had once been a running gag between him and his friends.
"I have had so many imaginary conversations with Steven Spielberg where I have pretended in front of my friends I am being called by him - 'Sorry it's Spielberg'. But to actually work with him...
"Maybe they will think they were real, those conversations. Even though the phone was just a bottle or something."