Graham Swift's consummate novella fills a day, 90-plus years ago. It's March 30, 1924, not long after World War I, "that great gust of devastation", and Mothering Sunday refers to those few hours when the servant class are free to visit their families.
Jane Fairchild has no family. No personal history or identity; her name was chosen by the orphanage where her unknown mother abandoned her. She's alone in the big house where she works, facing a day's holiday and nobody to spend it with.
So it seems. But books and her own swelling sense of self-worth are already altering Jane's life. In one of the narrative's subversive twists, she's secretly having an affair with soon-to-be-married Paul, heir to another, nearby great house. A telephone call sends her via The Second Bicycle to his bed.
It's a morning of premature summer: greenery, church bells, birdsong. "There never was a day like this, nor ever would be or could be again." By its end, everything is transformed.
The brief love-making is explicit, erotic and languorous. Elegant bedroom furniture, including photos of two slaughtered brothers, features.
A momentous decision is made; a moment of dreadful destruction follows. Events are narrated quietly, almost discreetly, and they're all the more shocking for that.
The marvel of this little book is its unhurried, unforced inclusion of so much significance and drama in such a small space. Right from its emblematic opening, "Once upon a time, before the boys were killed and when there were more horses than cars ... ", you realise this will be a story far bigger than its 132 pages.
It's rich with cool yet lyrical prose and potent images: the taking of an orchid; the phone ringing in a house where everything is about to end.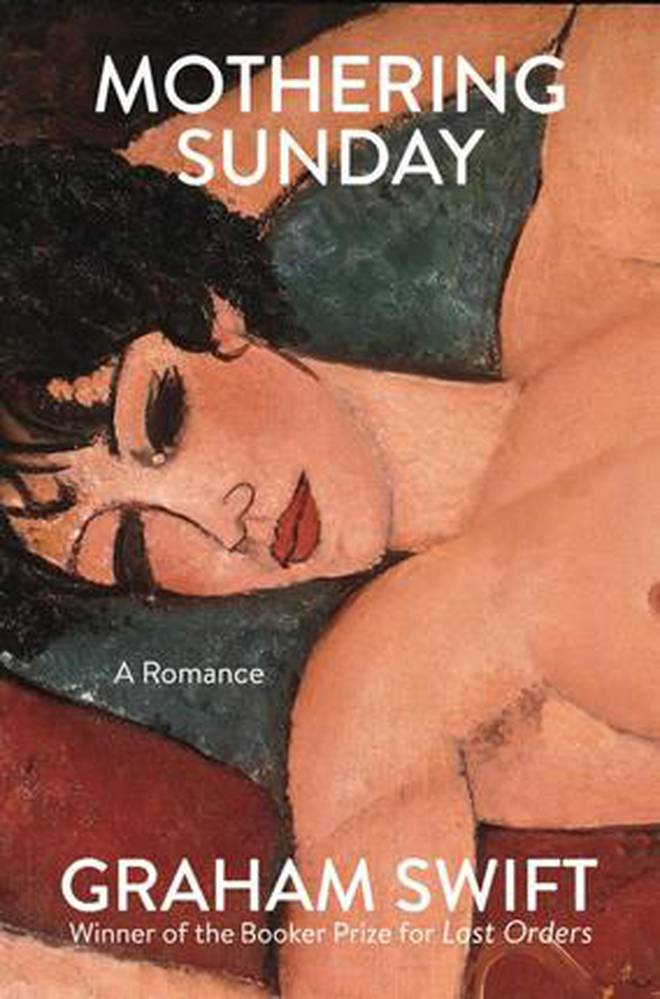 It's also a story about stories, and "the great fabrication" of writing. Swift takes these tired tropes and works them into vistas of great distance and an even greater riddle. "You shall go to the ball," insists the epigraph, and the glimpses we get of Cinderella/Jane across the next seven decades show her lifted to the status of eminent writer, wry re-shaper of truth, obsessive archaeologist into this single day of her young womanhood.
"When you're reading a book," Swift has written elsewhere, "you're on a little island". In the case of Mothering Sunday, it's a little island of prodigious treasures. You're there during those hours that briefly held breath almost a century ago. Like Jane, you're transfigured.
Mothering Sunday
By Graham Swift
(Scribner $35)