She was already in the bottom two, her "legs shaking, palms sweaty" as she waited for Jordan Mauger to make up his mind about who he would give his final rose to.
Then Mauger asked for a break, telling the girls, "Just give me a moment".
"I was kind of like, 'Oh come on mate, let's get this show on the road'," says Gabrielle Davenport, the Bachelorette who was eventually eliminated when Mauger chose to give his final rose to Naz instead of her.
"He was like, 'Can you give me five minutes?' I was like, 'No, I can't, can you just give me a rose?'"
She's able to laugh about it now but the 29-year-old marketing manager - nicknamed "Gab" on the show - admits the emotion shown at the rose ceremony by both Mauger and the four girls he was choosing from was "very real".
"It was definitely one of the most heightened rose ceremonies. It's come down to the point where we all have a connection with Jordan, we've all invested emotionally, we're tired, we're missing our friends and family, but it's very real," Davenport told the Herald.
"There's no doubt he has connections with us all, but it's Jordan's decision at the end of the day as to which one of those connections is right for him."
Read more: Jordan Mauger's rose ceremony meltdown: 'Just give me a moment'
That wasn't the night's only moment of drama after a cocktail party that saw Naz confront Fleur after she stole Mauger away, believing they had had agreement she would go first.
Fleur stormed off, said she wanted to head home, and only returned after being comforted by the Bachelor.
Davenport said Mauger's indecision between her and Naz at the rose ceremony may have stemmed from her own conversation with him during the party.
"Perhaps he came in thinking that he'd send Gab home but after I chatted with him maybe I swayed him a little bit. He maybe wasn't sure and needed to check his decision was the right one."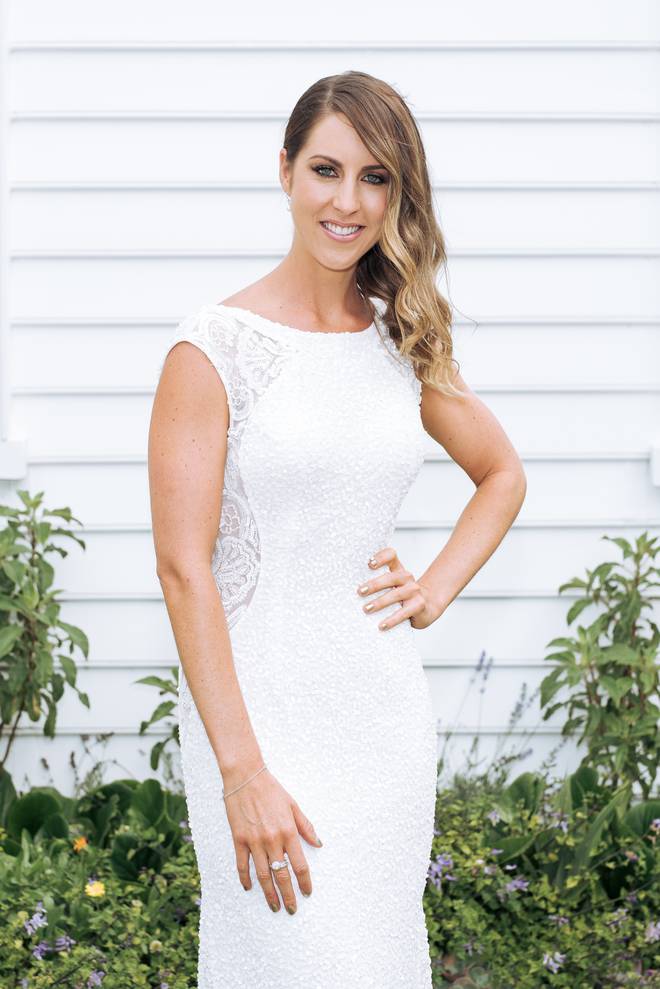 She was optimistic about Mauger's decision, saying there were no hard feelings.
"There's no point thinking beyond his decision. I can't change it and I've been completely me and I'm really happy with how I've put my best foot forward the whole time. If he doesn't want to choose me then he's not the right guy for me either," Davenport said.
Read more: Reality TV flatmates stick together
"I went into this whole thing with my eyes wide open. I was very realistic about what the outcome could be. Either I end up with Jordan or I don't ... I was realistic in both of those outcomes."
Fleur, Naz and Erin are left for the final few episodes, which will see each introducing Mauger to their parents.
Davenport said she didn't realise it at the time, but she believed Naz had the strongest connection with Mauger at this point.
"I really think you can't exclude Naz from this because she and Jordan have got something there and it's very evident from watching back how strong it is," she said.
"I'd almost put some money on her."