Macklemore & Ryan Lewis, This Unruly Mess I've Made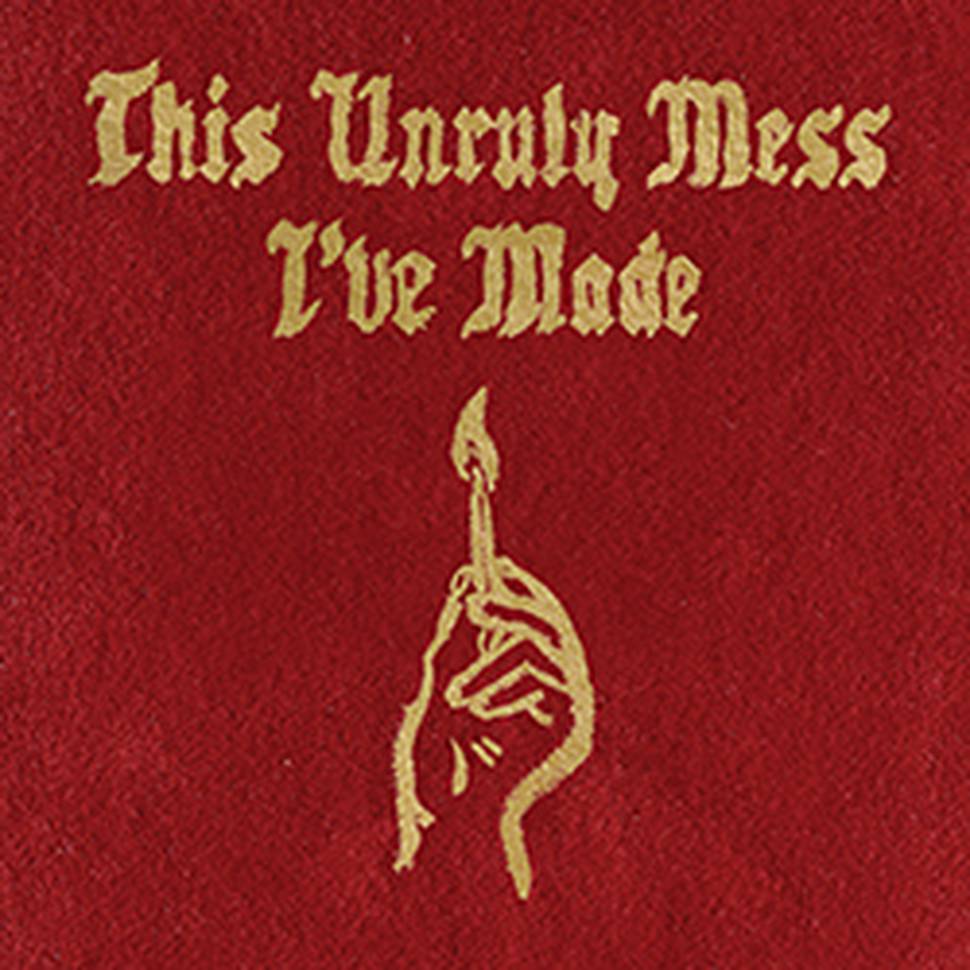 Artist:
Macklemore & Ryan Lewis
Album:
This Unruly Mess I've Made
Label:
Macklemore LLC
Verdict:
The title's about right

Those controversial outfits. That awful humble-brag apology to Kendrick Lamar. And their virtually unlistenable Valentine's Day single, Spoons, an ode to having a cuddle in bed.
Yes, Macklemore, aka Seattle rapper Ben Haggerty and his producer sidekick Ryan Lewis, have done a lot of things wrong in their short career together.
But when rap's history books are written, the thing they'll be remembered for is winning two Grammys in 2014.
Two years on, it feels even more mind-blowing than when it happened. The Seattle duo scooped Best Rap Album (over Kanye West's Yeezus and Kendrick Lamar's Good Kid, MAAD City) and Best New Artist (over Lamar and Ed Sheeran) for their debut album The Heist.
Did they deserve it? No.
Sure, The Heist had its moments, most notably its timely tearjerker Same Love, a song that turned the tricky topic of marriage equality into a great song.
But Yeezus remains West's punk-rap masterpiece, and Good Kid, MAAD City was an early indicator of the peak Lamar was about to reach.
Where are Macklemore now? If This Unruly Mess I've Made contains the answer, it's surely in the joke-rap shocker Brad Pitt's Cousin, a ridiculous throwaway featuring rhymes about cats and a hook that references Angelina Jolie. It's so bad it may make you wish you'd never been born with ears.
It's not the only song where Macklemore's second album comes seriously unstuck: Dance Off is a Major Lazer-aping raver with lyrics like, "Your grandma / That's a bad mama jama / She doing the banana / Grabbing my trunk like a hammock"; and Let's Eat is a piano-led ode to food with the hook: "I never knew what a carbohydrate was / Turns out that it's all the snacks I love."
There are so many moments like that on This Unruly Mess that it diminishes the things the album does right. Macklemore can rap - he even keeps pace with YG on the downbeat grime of Bolo Tie. He's assembled an impressive guest roster, including rising rap champs Chance the Rapper and Anderson Paak. Bizarrely, even Idris Elba makes an appearance.
And Macklemore's still capable of crafting affecting songs with a few feels: Kevin tackles drug addiction - a topic Haggerty has experience with - in the same way Same Love addressed outdated marriage laws, while Growing Up is a touching ode to his young daughter with a great, gritty hook sung by Ed Sheeran. And Downtown is an all-in rap jam given old school cred by Eric Nally, Melle Mel, Kool Moe Dee, and Grandmaster Caz.
But, mostly, This Unruly Mess lives up to its name. Maybe we're expecting too much from a rap band who kicked off their career with a song about the joys of Op Shop dressing. But that's what happens when you win two Grammys. At least they didn't put Spoons on the album. This Unruly Mess gets a bonus half-star for that.