Rhys Darby required stitches after getting into a fight with David Duchovny on the set of The X-Files.
Darby stars in the new season of the paranormal sci-fi show, playing a cellphone salesman called Guy who gives the episode a comedic twist.
A clip from the episode shows Darby's character getting into a fight at a grave site with Duchovny's paranormal investigator Mulder.
Darby admits he got injured, suffering a cut to his finger, during the scene which involved him smashing a bottle and attacking Mulder with it.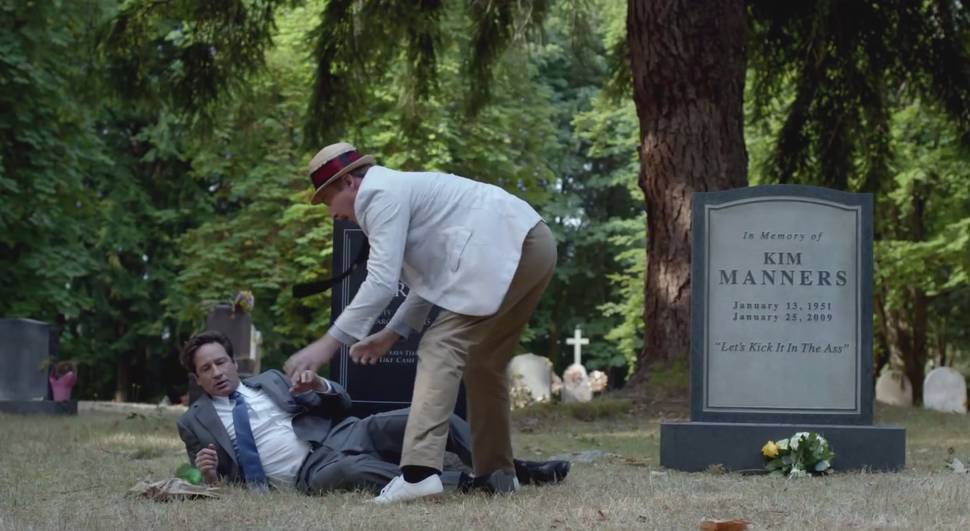 "It required a few stitches," Darby told Entertainment Weekly about his injury sustained while shooting the scene.
"But now I've got a nice little scar to remind me of The X-Files. The guy stitched it up with a couple of little x's ... It all makes sense."
The episode, due to screen here on TV2 on Thursday at 8.30pm, is called Mulder and Scully Meet the Were-Monster, a play on Darby's role as a werewolf in Taika Waititi's recent film What We Do in the Shadows.
Darby told EW his time on The X-Files was a dream come true.
"People were always wanting to certainly do their best to make sure that the legacy continues.
"Everyone was excited to be making the show again."
- nzherald.co.nz