Kiwis wanting to cash in on David Bowie memorabilia have taken to Trade Me with items on offer ranging from weird to wonderful.
Possibly the most bizarre, is a rock from a seller in Tauranga.
READ MORE: Fans share David Bowie memories during Labyrinth screening
"Keep him close in your pocket every day," says the listing, which advertises a $1 no-reserve 'Bowie lives on in Rock,' rock. Try as you might to find the connection...we could not.
If a rock's not your thing, fans can relive the singer's iconic fashion days by playing dress ups with the 'David Bowie paper doll.' Apparently it's the 'best dress-up fun you'll ever have with a pair of scissors.'
It contains 2 paper dolls & 18 clothing items.
Perhaps the most cheeky of listings, is the $200 buy-now offer for the front page of last Tuesday's New Zealand Herald. January 12th, 2016 - the day Bowie's passing was announced.
Kiwi business Shut the Front Door offers an A3 Print of the star which will set you back only $45. Nelson retailer, Felt, are offering a cheaper option for those who want to make drying the dishes more Bowiefied- a $15 hand screen-printed tea-towel featuring the face of the popstar.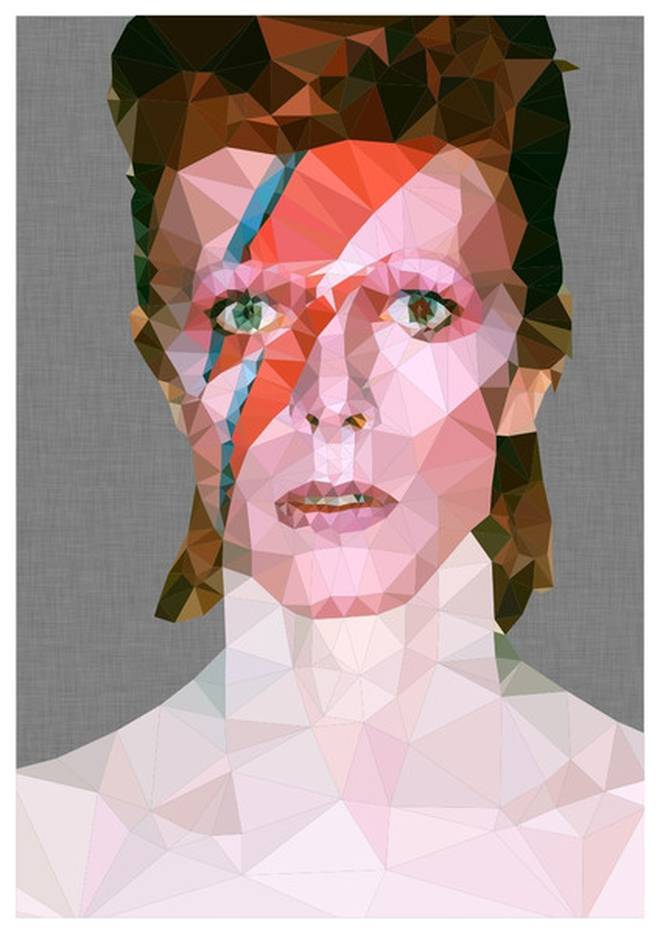 Owner of New Zealand's most iconic record store, Real Groovy, says sales of David Bowie LPs and CDs have gotten out of control overseas as sellers try and make money from the increase in demand for them.
Chris Hart says offshore prices have hiked following the singer's death last week and it's all just a sign of greedy commercialism.
"People are selling the album online for 800 pounds, it's just ridiculous," he said.
Referring to vinyl LPs listed on the trading site, ebay, Blackstar (the singer's last album) is listed for prices reaching over NZ$1500.
"It's just a frenzy that goes to people's heads," he said.
"There are people out there who don't care about their reputation, but we didn't race out to our bins and put our prices up. We don't want to be seen to be unfair."
Mr Hart said Real Groovy sold out of the album the day after Bowie's passing was announced.
The Blackstar LP retails for $49.95 at major New Zealand outlets and the CD $19.95.
Remembering David Bowie has taken on many forms and it's not just memorabilia that's on offer for the nostalgic.
For a more interactive experience, Matakana Cinemas north of Auckland are screening the movies Labyrinth and The Man Who Fell To Earth next month as a tribute to the star.
Over the course of his lifetime, Bowie featured in a number of films and animations.
Facebook page 'bowiedownunder' is home to Australasian fans and is also connecting users to upcoming tribute concerts and events both here and across the ditch.
However if trawling through Trade Me or hitting the town to pay tribute isn't your cup of tea, Bowie's songs continue to live on through the digital download. And if iTunes figures are anything to go by, that's where the star's popularity will stay.