Films
1. The Man Who Fell to Earth (1976)
He may have gone into orbit on the song Space Oddity, but he came back as a convincing alien in Nicolas Roeg's 1976 sci-fi film in which Bowie played his first starring role. A cult hit, it has an 86 per cent approval rating on Rotten Tomatoes, with critics calling Bowie's performance "stellar".
2. Merry Christmas Mr Lawrence (1983)
Playing a rebellious New Zealand soldier in this Japanese-British POW drama, Bowie was full of spirit, and established himself as a leading actor, outside of his more extravagant appearances. He made sometimes elaborate plot machinations seem simple and real, and grounded the spiritual intricacies of the Japanese-British relations with ease.
3. Labyrinth (1986)
Every child of the 80s remembers Bowie's bonkers character in Labyrinth. He played the terrifying Goblin King Jareth in a movie full of creepy characters, crazy adventures, weird songs and staircases that seemed to go everywhere and nowhere all at once. A taste of Bowie's own mind state.
4. Basquiat (1996)
No one could've played Andy Warhol better than Bowie, because Bowie's influence on the creative world was just as potent as Warhol's, which made the casting in this biopic of revolutionary artist Jean-Michel Basquiat, both knowing and perfect. In a film about art, full of charismatic stars, Bowie manages to both stand out and disappear, making Warhol's eccentric oddities his own, and paying cheeky homage to one of his own heroes.
5. The Prestige (2006)
Bowie played electricity expert, engineer and inventor Nikola Tesla in Christopher Nolan's magic movie The Prestige. He builds a teleporter for Hugh Jackman's character Robert Angier to use delivering lines such as: "Man's grasp exceeds his nerve", with a tight-lipped accent and an even tighter moustache.
• Special mention for his appearance in Zoolander (2001). Without Bowie, the whole "walk-off" scene would've fallen flat, but his deadpan MC abilities made the whole ridiculous premise somehow seem like comic genius.
Albums
1. The Rise and Fall of Ziggy Stardust and the Spiders from Mars (1972)
The album that remains his defining moment and rightly so, with his deceptively sophisticated songwriting welded to gritty glam and a grandiose concept about a bisexual rock star from another planet. So much swagger, so many great songs.
2. Low (1977)
The first of "The Berlin trilogy" with the subsequent Heroes and Lodger, this was Bowie's deep dark art-rock magnum opus in which his voice sometimes goes missing action as the electronic soundscape takes over. It remains Bowie's best-realised avant-garde work and a hell of a headphones album to boot.
3. Scary Monsters (and Super Creeps) (1980)
After the artful studio experimentation of Low, Heroes, and Lodger came Bowie's return to pop songwriting form on this wiry, funky album that consolidated some of his 70s stylistic shifts while giving a shout-out to old mate Major Tom on the single Ashes to Ashes.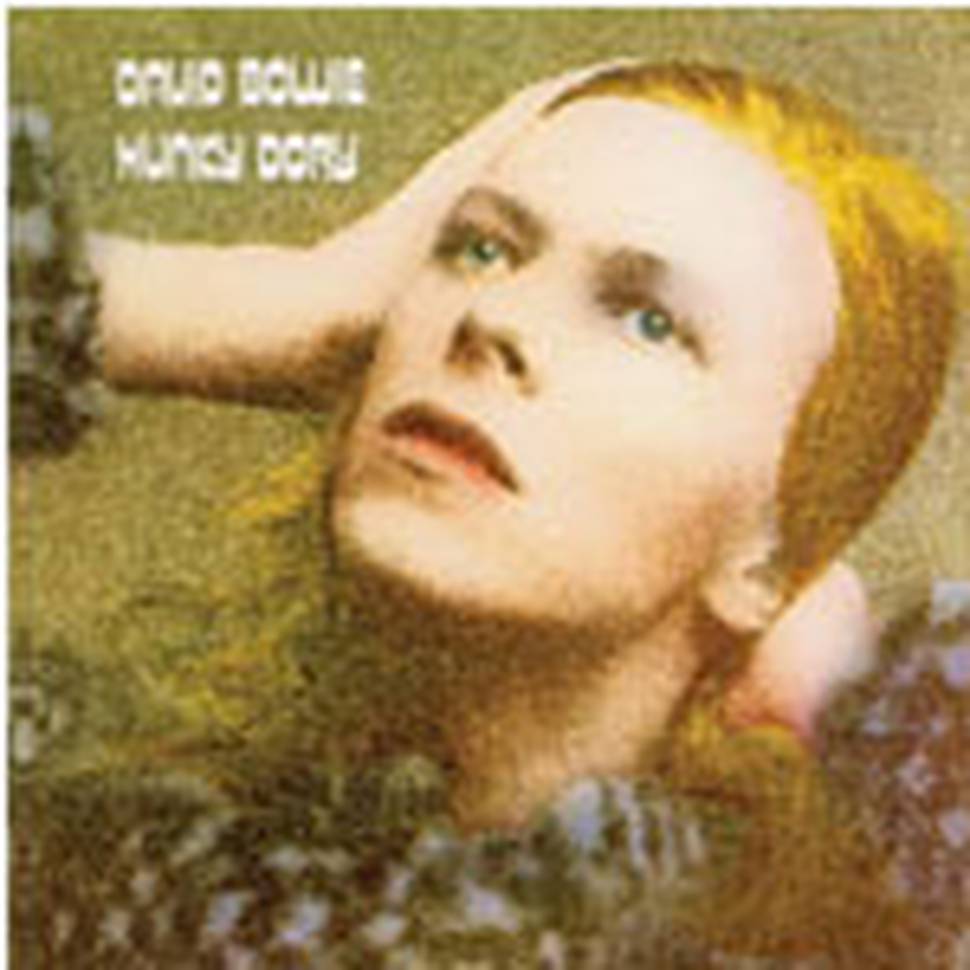 4. Hunky Dory (1971)
Along with Ziggy, one of those early Bowie albums remarkable for how many towering songs it contains among its 11 tracks and how many names it drops along the way - whether it's Andy Warhol, Song for Bob Dylan or the Lou Reed-dedicated Queen Bitch. And hearing Bowie sing Life on Mars - it's his very own My Way really - remains a thrill.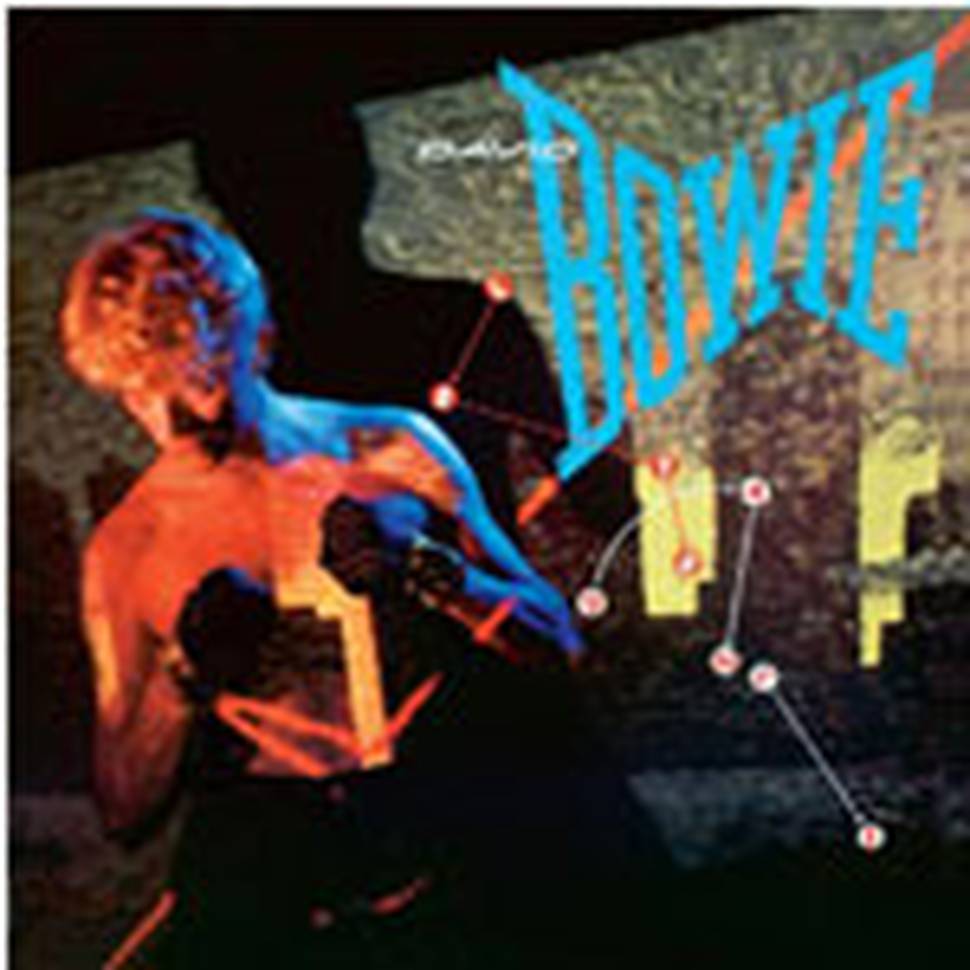 5. Let's Dance (1983)
It might be dismissed as part of Bowie's 80s creative decline but there's a reason this was an international megahit - it shone with the Nile Rodgers produced grooves, Stevie Ray Vaughan blues guitar leads and Bowie's great soul vocal performances on the likes of the title track, Modern Love, and China Girl, which he grabbed from an Iggy Pop album.
Oddities
Yes, he sang songs, but David Bowie's reach across the pop culture divide spanned far and wide. Here are the things Bowie did that only Bowie could do.
He made androgyny cool
As he sang on Rebel, Rebel: "Got your mother in a whirl/ She's not sure if you're a boy or a girl." Yes, Bowie made being genderless cool, a trend you can trace all the way through to Marilyn Manson, Placebo and Lady Gaga.
He made mullets look good
From Ziggy Stardust's wild red mane through to Bowie's Diamond Dogs period, Bowie surely possessed the best haircuts in rock history.
He helped make the 80s different to the 70s
The styling of his Thin White Duke period along with heavy synthesizer use and the videos for songs like Low, Heroes and Scary Monsters (and Super Creeps) helped kick off an aesthetic that stuck around for much of the decade.
He helped other artists
Yes, Brian Eno, Lou Reed and Iggy Pop are all their own artists. But without the work they did with Bowie (Bowie produced Reed and Pop), rock 'n' roll would be a much poorer place.
He made you laugh
From his hilarious contribution to Ricky Gervais' Extras (All together now: "He's a chubby little loser ... ") to his influence on Flight of the Conchords (see their tribute in season one, episode six, "Bowie's in Space") and The Mighty Boosh (Noel Fielding's outfits were largely inspired by Bowie), Bowie made you laugh without even knowing it.