Despite being a "focused" actress, Jennifer Lawrence has taken another red carpet fall, this time at the Mockingjay - Part 2 premiere in Madrid.
The 25-year-old Hunger Games star famously tripped on the stairs when accepting her 2013 Best Actress Award at the Oscars and again on the 2014 Oscars red carpet.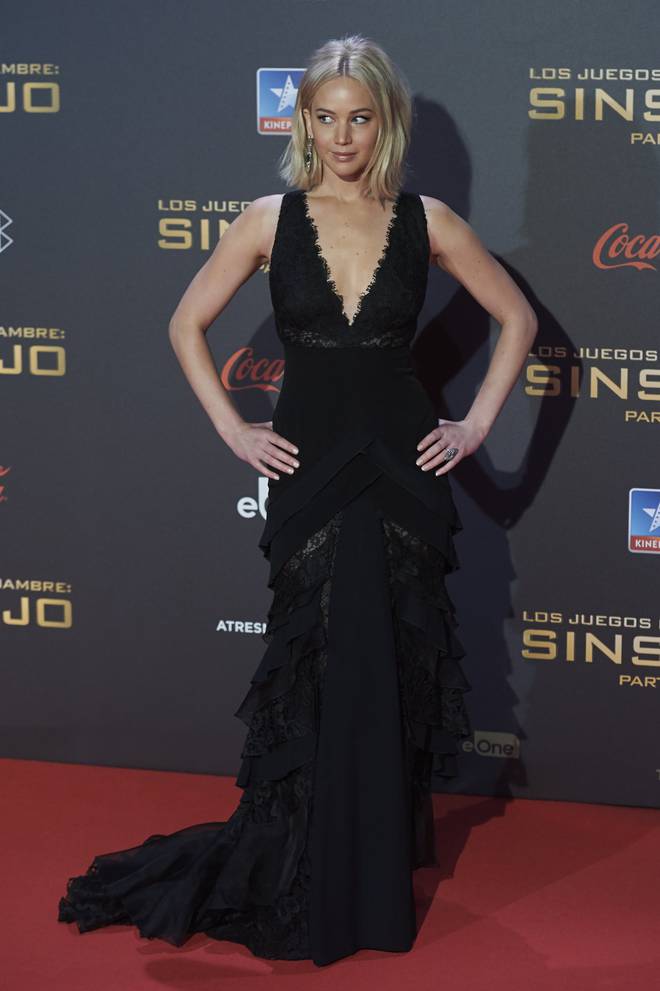 She's currently attending European premieres for her new movie Mockingjay - Part 2 with co-stars Liam Hemsworth and Josh Hutcherson.
She posted a selfie to Facebook, captioned, "Focused. En route to the premiere. #MockingjayMadrid."
But despite her best efforts Lawrence took another tumble on the stairs outside the Madrid cinema after trying to fix her black, floor-length gown.
- AAP