You want them to remind you why they're great. You want them to teach those hip-hop pretenders a lesson. You want them to spit hard and fast over brilliant beats.
Most of all, you want to sit back and go, "Wow."
So here's the first bout of bad news: neither of this week's big rap releases will do that. Wu-Tang Clan's A Better Tomorrow shudders, shimmies and shakes its fist, but never quite connects, while Shady XV is a two-disc compilation that's supposed to showcase artists under Eminem's wing.
Instead, all it does is prove that Marshall Mathers has passed the point of no return.
His peerless rhyme skills remain intact - that's not the problem. Right from the opening bars of Shady XV's title track, it's clear Eminem isn't interested in rapping over anyone's beats except his own. And mostly, his beats suck.
Tinny, tired and watered down, Em uses simple drum loops to showcase his quickfire anger, and of five new tracks here, each veers between woeful and unlistenable. Die Alone plods towards a cringeworthy chorus, Right For Me peters out with a stuttering shuffle, and Vegas is pure sexist filth. D12, Yelawolf and Royce da 5'9" pop up frequently, but only Danny Brown saves the day with a hyped-up cameo on on Detroit vs Everybody.
When pop star Sia appears on the hook for Guts Over Fear, it's a radio-friendly repeat of a trick Em has been using for a long time now. He sums things up with his poignant opening line: "Sometimes it feels like all I ever do is find different ways to word the same old song."
Weak beats isn't a problem for Wu-Tang Clan's new album. Their eighth, A Better Tomorrow, is supposedly their last - unless their one-off double album art project, Once Upon A Time In Shaolin, ever gets released. But this coasts by on a series of summery soul-drenched stunners, most of them produced by RZA, and they never get old.
Necklace's spooky grind sounds like the closing credits to a terrifying horror film, Felt's low-slung thuds send chills down the spine, and RZA's chorus on Hold the Heater is a typical chest beater. When Crushed Ego's bruising chorus arrives with its grimy, street-level yelps, it reminds of the pack mentality that once made The Wu such a thrillingly scary prospect.
The Staten Island group's problems are basically everything else. A Better Tomorrow arrives after an extended hiatus and multiple side-projects amid rumours of infighting, beefing and backstabbing. Raekwon only provided his verses at the last minute after settling a falling out with RZA, contributing to a disjointed album that sometimes sounds like it's ticking boxes.
As a result, it never manages to match the album it's inspired by, the 1993 classic Enter the Wu-Tang (36 Chambers). Nor does it match their last great album, 2000's The W. All fans can hope is that The Wu-Tang Clan saved their best stuff for Once Upon A Time In Shaolin. And that at some point in the future we get to hear it.
Eminem Shady XV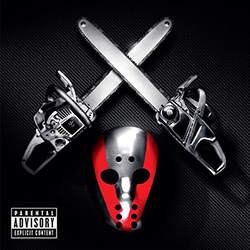 Label: Interscope
Wu-Tang Clan, A Better Tomorrow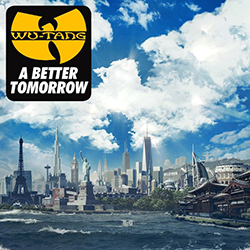 Label: Warner Bros
Verdict: Ageing rap acts deliver albums for diehards.
* Follow TimeOut on Facebook
- TimeOut