If Adele and Jack White had a child, who was friends with Sam Smith and then joined the Black Keys, Hozier would be the result.
At 23, Irishman Andrew Hozier-Byrne is a prodigious talent who writes lyrics with the passion and curiosity of youth, but the poetry of a much older troubadour. And his voice can swoop from deep and pure, to primal, to bluesy and haunting in the space of a song.
His debut album jumped high into the charts in Ireland and the US and with good reason. Hozier somehow manages to be raw, and burning with indignation, while also finding space to be a vivid romantic.
On opening track Take Me to the Church he rails against Catholic doctrine in an exploration of freedom and sexuality; Angel of Small Death and the Codeine Scene is all stomps, claps and loving lament; Someone New comes complete with string and choir arrangements and the carefree catchphrase "I fall in love everyday, just a little bit, with someone new".
He's equally capable of embracing the torment in inner speculation though, from the unsettling duality of upbeat arrangements paired with lyrics of desperation on From Eden, the gentle, gothic Jeff Buckley-ish In a Week, and the pastoral, folky Like Real People Do.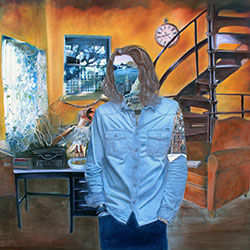 Label: Universal
Verdict: Glorious, soulful, blues-rock
- TimeOut