They are pitched more than 20 projects a year, but the New Zealand Rugby Union has made a bold decision in allowing their intellectual property to be used in the TVNZ biopic of Stephen Donald's World Cup-winning kick, screening on TV One on August 10.
The Kick is more than just a rugby movie, from what I've seen of the screener, and has a strong message about how we treat modern-day heroes.
It also exposes, for the first time, the very private, close relationship between Donald and his girlfriend, Alex, a former nurse and accomplished equestrian. The pair met socially at a bar in Hamilton, but Alex had no clue of Donald's celebrity.
"She didn't know he was an All Black," said a friend close to the pair. "Beaver had to win her over on his own merits and he did. He was the most likeable guy on the team, so it's no surprise he did.
"He went out to woo her at the riding school she worked at helping disabled kids, and took Richard Kahui along with him for moral support. She had no idea there were two rugby stars in her midst. Alex, like Beaver, is just really down to earth and normal."
The Kick, a Great Southern Television production for TV One's Sunday Theatre, follows Donald's life and rugby career and his famous kick that led to the Kiwis winning the World Cup for the first time in 24 years. The two-hour drama received $2.8 million of funding by NZ on Air.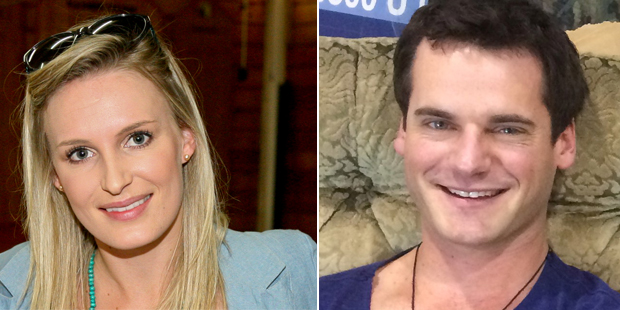 David de Lautour and Rachael Blampied
David de Lautour plays Donald and Rachael Blampied plays Alex. Donald played a consulting role on the television movie, providing private anecdotes and background details.
Facebook folly
Desley Simpson, the spouse of National Party president Peter Goodfellow, told The Diary she regrets her role in spreading inaccurate information this week about Mayor Len Brown on her Facebook page.
Simpson, chairwoman of the Orakei Local Board, apologised to Mr Brown yesterday after posting a comment "given to her by a constituent" about the mayor's companion and whereabouts on Wednesday night.
Simpson says the statement was completely wrong. The mayor was with one of his daughters, a council spokesman told The Diary.
Simpson said: "The guy who sent me that text got it wrong. I put it up on Facebook because I was given it, but it was wrong. I was told the information was correct and I asked him twice if it was, but it turns out it wasn't. He has retracted it. I made no further comment and I didn't feel like I was gossiping or creating innuendo, I was just relaying a statement I had received. But I got contacted by the mayoral office and was told the mayor was with his daughter."
Simpson, who married Goodfellow this year in a chapel at the rest home of St Andrew's Village in Glendowie where his elderly father lives, wants to forget about the incident.
A source in the mayor's office said Mr Brown had brushed off the comment. "He just laughed and is moving on."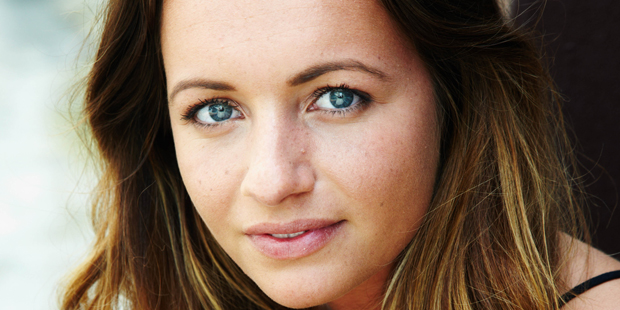 Grace Palmer, who is from a showbiz family, will make her debut on Shortland Street
All in the family
Grace Palmer, the daughter of Janine Morrell and the step-daughter of Jason Gunn, who has recently taken up a new radio hosting gig on More FM, is soon to make her Kiwi television debut, joining the cast of Shortland Street.
She's spent a lifetime growing up behind the scenes at her parents' production company, Whitebait, but it's her turn to step in front of the camera, playing young nurse Lucy Rickman. Palmer got the call while living in Australia, where she recently had a role on Home and Away.
Meanwhile, Robert Rakete of The Breeze has been busy Facebooking up a storm about his daughter Bella's appearance in Toa Fraser's new film The Dead Lands, to be released soon.
And Rakete's Breeze co-star, Anna Thomas, is the mother of Lily Powell, who starred in television series Step Dave, which has been awarded $6.82 million from NZ on Air for a second series.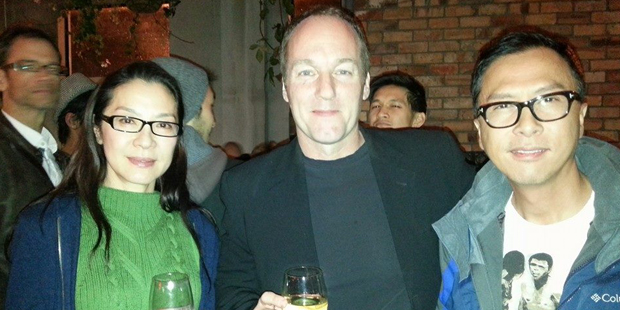 Michelle Yeoh (left) has been in Auckland for more than a week.
Crouching Tiger still roars
The future of Harvey Weinstein's movie Crouching Tiger Hidden Dragon II: the Green Destiny will not be affected by the fire which broke out at Auckland Film Studios in the small hours of yesterday morning. The US$45 million ($52.9 million) movie, a sequel to the four-time Oscar-winning original, had just started principal photography on Monday.
"Production has not been halted and filming won't be affected," said Glyn Walters from Auckland Council. "The fire only affected a workshop and the sets are fine."
The movie's star, Malaysian actress Michelle Yeoh, has been in Auckland for more than a week and posed with veteran martial arts actor Donnie Yen and co-producer Bey Logan at a launch party on Saturday night.