New Zealand's most environmentally and socially conscious businesses come together once a year for the NZI National Sustainable Business Network Awards. Meet the winners . . .
It's the most important recognition of forward-thinking businesses and individuals in the country.
The NZI National Sustainable Business Network Awards, now in its 12th year, recognises and celebrates innovation and positive impact in renewable energy, community work, business efficiency and models that restore our environment. There are also awards for communicating sustainability and for an individual sustainability champion.
The awards are split into four areas; renewables, community, mega efficiency and restorative.
Renewables focuses on the goal of making New Zealand powered entirely by renewable energy; community covers businesses models which help to build thriving communities; mega efficiency is concerned with the maximisation of resources; and restorative covers businesses that enhance New Zealand's natural capital.
Following the awards last week Element profiled the winners. Below we speak with the Supreme Award winner and the joint winners of the sustainability champion section.
You can read about the other winners here.
Supreme Award Winner, greatest contribution to a sustainable New Zealand
and
Restorative Impact Award:
Yealand's Family Wines
The claiming of the Greatest Contribution to a Sustainable New Zealand, the NZI Sustainable Business Network Awards' supreme prize, topped off an incredible run for Yealands Estate Wines. The week prior, the company won both the World Champion title at the International Green Apple Environment Awards, and the New Zealand Wine Producer of the Year at the International Wine and Spirits Competition.
It's just reward for what has become not only one of New Zealand's, but one of the world's most sustainable businesses.
Last year Yealands won the Energy Management and Renewables Impact awards, and this year it's not only the Supreme Award, but also Restorative Impact, recognising its efforts to do something positive with the industry's main by-product. The grape skins, pips and stalks from a harvest can account for up to a quarter of total crop weight.
Usually it ends up in landfill, but Yealands, which has a vision of leading the world in sustainable wine production, decided to compost it. Starting in 2010 with its own winery byproduct, it now handles 60% of the Marlborough wine industry's waste and this year will produce more than 50,000 tonnes of compost. Spread back on the vineyards, that compost will increase soil moisture (reducing irrigation), increase beneficial soil micro-organism activity and improve vine health.
The programme has now extended to waste streams from other local industries, including mussel shells, bark and sawdust, and byproduct from olive oil and meat processing. It has led to other cross-sector collaborations and composting schemes are now being developed throughout the Marlborough region. Sanford Fisheries now recycles more than 90% of its waste, saving it $90 a tonne in landfill charges.
"The compost programme has grown each year," explains Michael Wentworth, general manager, marketing. "There are challenges. With composting they are around leachate collection and smell. In the past we have captured and recirculated the leachate over the compost. This year we are diluting the leachate and applying it as an organic fertiliser through our irrigation system. Clearly as our composting programme grows it allows us to apply it to a greater proportion of the vineyard, assisting weed control, soil and vine health and reduction in irrigation and fertiliser.
"We have also been working on developing a bio char prototype for incorporating into the compost which will improve carbon sequestration."
As well as the bio char, Yealands is extending its formidable solar array and installing more wind turbines. "We always have a number of new initiatives on the go - that's the exciting thing about sustainability in that there are no finishing posts," says Wentworth.
The company also makes a point of sharing their learnings. "We are more than happy to share our knowledge with anyone that will listen. We do receive many educational and industry groups at the winery. We prefer to show what we are doing in practice rather than preach."

Sustainability Champion Award (joint winners):
Malcom Rands, Ecostore
and
Julia Milne, The Common Unity Project Aotearoa


Malcom Rands, Ecostore


Photo / Ted Baghurst


Imagine a future you would like to live in, and do it now. That's something Ecostore co-founder Malcolm Rands says a lot. It's a philosophy that drove the young Rands to leave Auckland for Northland in the 1980s to set up an eco-village at Matapouri Bay. It inspired him to set up a lab in his basement so he could develop cleaners and other household products that wouldn't poison people or the environment.
In this year's NZI National Sustainable Business Network Awards, Rands has been named joint winner of the sustainability champion section, alongside Common Unity Project Aotearoa founder Julia Milne. The judges say he deserves the tohu for his tireless generosity in sharing his story and encouraging other business owners to go down the sustainability track.
That story starts when Rands returned from four years OE and moved back in with his mum.
"I wanted to dig her a garden, so I went to the library because I'd never been a gardener or a country person. "The book that fell into my hand was about organic gardening and I've never turned back. As I read it I thought 'why would you do it any other way?' It just made so much sense. I got obsessed with organic gardening, leading on to permaculture."
That obsession prompted him to buy a house on a double section in a far corner of Grey Lynn so he could have a sort of urban farm with chickens and big gardens and an orchard.
"My altruism over the years has paid dividends because I bought that place in 1984 because I wanted a farm and four years later, when I went to sell Ponsonby, real estate values had come across to Grey Lynn."

The untold story of 'Ecoman' by Ahi Rands.

The money from selling the two house lots set him up to join the eco-village with no debt. Ecostore was set up not to make him rich but as a new way to raise money for his not for profit Fairground Foundation, which is active in education, stewardship and advocacy for sustainability and the restoration of the environment.
This year Rands published an autobiography, Ecoman, which is circulating the message in another way. He cites with approval one reviewer who said he didn't want the assignment because he "didn't want to be lectured by another do-gooder greenie about everything I was doing wrong. 'I read the book and loved it', the reviewer said."
Rands admits to a stage one chemistry paper, but believes chemistry is in the blood - he says his grandfather was New Zealand's first industrial chemist and part of Ernest Rutherford's team in splitting the atom.
"My point is no nasty chemicals. The world is awash with chemicals that are not needed for products, not good for the environment and not good for people. My chemistry is finding out what they are and telling my brilliant formulators what they can't use. "They need to find alternatives that are cheap but work as well, and they have to be plant-based."


Julia Milne, The Common Unity Project Aotearoa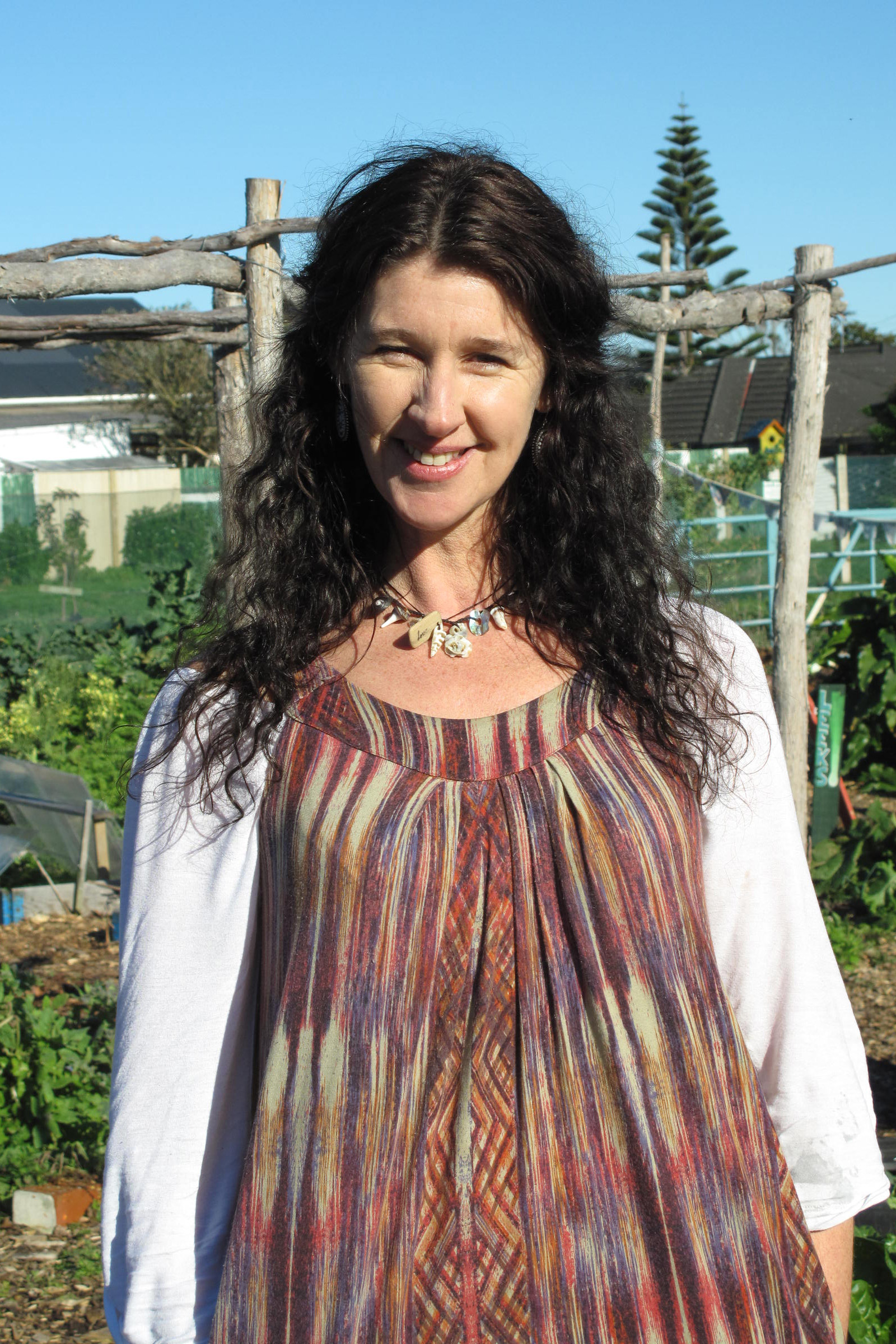 Photo / Supplied


Julia Milne is giving communities the power to create their own future. When she discovered her neighbor was the principal of a decile two Hutt Valley school with a large and neglected paddock, she put up a proposal to turn it into a school vegetable garden which could be used to feed the children. She has a background that includes horticulture, nature medicine and catering, but says "being a single parent living on absolutely nothing is probably the biggest piece of learning I can offer."
Under the Common Unity Project Aotearoa, Epuni Primary now has New Zealand's largest school vegetable garden. Children and their families are taught how to grow and cook their own food, alongside good nutrition, environmental choices and budgeting skills.
The project identified a strong local need for transportation, so a bike library was created. It means parents can get to work or job interviews and children travel to school without the need for a car, and people learn bike maintenance.
"It's community-led development. The school becomes a learning hub and we invite parents to come to school every day with their kids and learn. We spend time with the families coming on board so they can identify their own needs and we can develop a response together."
Sustainability is built in, with lots of recycling and repurposing, including getting local businesses to pass on "waste" food for distribution to families. Milne says many of the parents are beneficiaries with little money but a lot of time, through learning and voluntary work, can become something they can trade through a time banking system.
A current project is the Koha Kitchen, a community kitchen-classroom powered by green technology and built in two recycled shipping containers.
"Schools used to be the heart of the community, not just for children but for parents as well. We can mitigate some of the issues we have by opening school and letting the parent body in," she says.
Milne intends to move on from Epuni soon and initiate other Common Unity Projects around New Zealand.
Like what you see? For weekly Element news sign up to our newsletter. We're also on Facebook and Twitter.