The fragrance of flowers filled the air.
Palmerston North locals, visibly upset, were still arriving Monday morning to lay flowers along the fence at the Manawatū Muslims Association Mosque, paying respects in the wake of Friday's mass shooting in Christchurch.
A lone police officer stood to the side with his rifle.
Norlida Muyat came to live in Palmerston North from Malaysia in 2012 and said the flowers represented "all the beautiful hearts of people from over New Zealand".
"We are going through this together, everybody is affected."
Norlida said she has been crying since day one.
"It is just horrific but this tragedy will make us better.
I have all the support from all over New Zealand."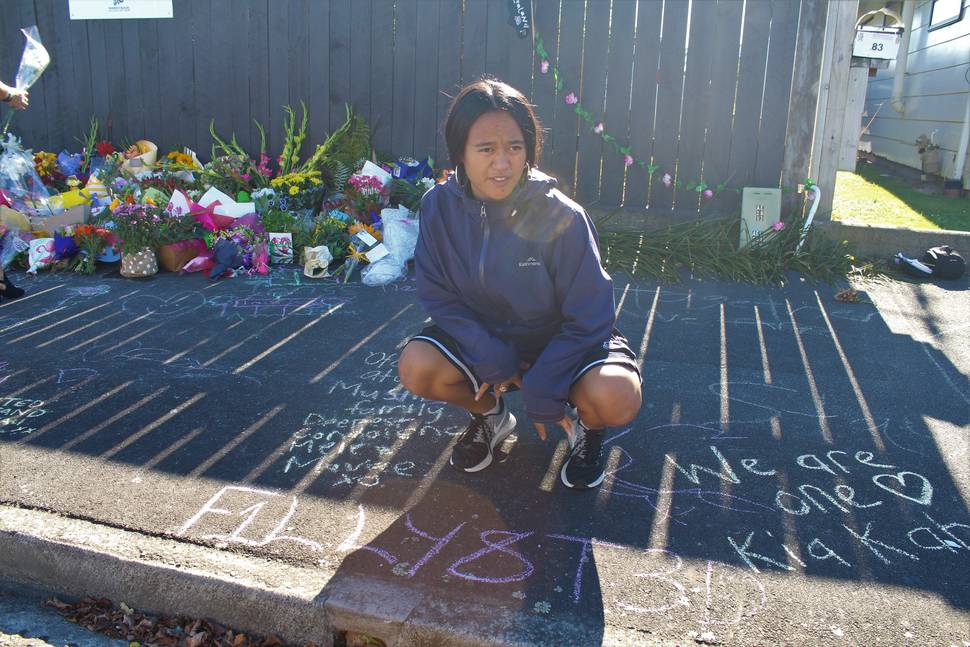 Dona Atkinson from Morrinsville was visiting whānau in Palmerston North.
Her cheeks were wet from tears.
"I am hopeful", she said as she hugged Norlida.
Khalais Nepia from the Highbury Whānau Centre (HWC) was at the mosque with her classmates and centre manager, to show her support.
"This is a really bad tragedy but it has brought us closer together.
"Racism is definitely out of our own hands."
Khalais joined her group on the footpath who offered karakia in honour of the people who have been lost.
HWC Te Hiringa Mana Alternative Education manager Anjali Butler said she brought the group to the mosque because it was important as a school and community group to show their solidarity for the Muslim community.
"We share their grief and it is an opportunity to learn about this absolute tragedy that has unfolded from this hateful crime of destruction.
"This support has shown the Muslim community that New Zealand has responded with love."