Air New Zealand's newest plane, and first A321neo (new engine option), is on its way after year-long engine problems delayed its delivery.
The aircraft departed Airbus' facility in Hamburg on Wednesday (Hamburg time) and is expected to arrive in Auckland late Monday evening.
A small team of nine are on board the A321neo which will travel from Hamburg to Auckland via Oman, Kuala Lumpur and Cairns.
The aircraft is longer than the A320s used on domestic and short haul routes and is equipped with cutting edge Pratt & Whitney geared turbo-fan engines which are more efficient and quieter than existing engines, but have suffered teething problems at other airlines, particularly India's IndiGo.
Faulty seals have been blamed for the problem but Air New Zealand's head of aircraft programmes, Kerry Reeves, said the airline had delayed delivery to get more certainty.
"As with new products there are sometimes infancy issues as the engine matures and no engine is immune to those things. I think now they've reached a reasonably high level of maturity and reliability," he said.
The aircraft, with the tail registration ZK-NNA, is expected to enter commercial service on 23 November operating flight NZ739 from Auckland to Brisbane.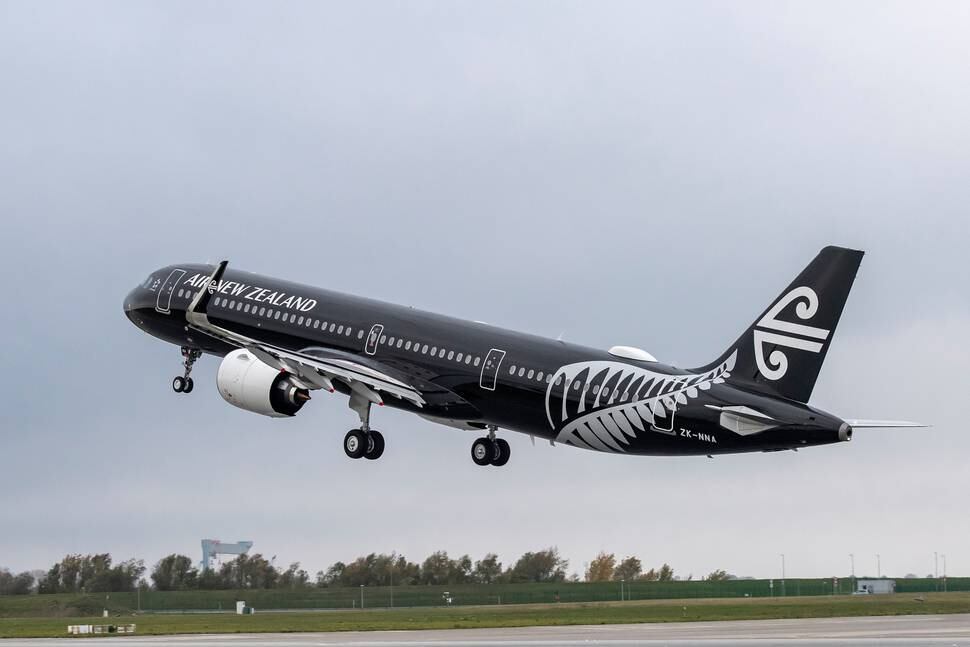 The single-aisle A321 plane will be the first of 13 new Airbus neo aircraft (seven A321neos and six A320neos) to join the fleet over the next year.
They are 7.5m longer than A320s and will have 46 more seats in what Reeves says is a completely revamped interior.
"The concept of the neo is that it's very simple and it's something that many airlines operate around the world, however we felt we had the ability to make a significant change so we introduced a lot of our widebody research and thinking to the interior of the aircraft."
The slimline seats - upholstered with leather from Taranaki - are wider than those on existing A320s.
The middle seat will be 49cm - 3cm wider than the middle seats on the airline's existing A320 short haul fleet - and the aisle and window seat 47cm - 1 cm wider than now.
This doesn't mean the aisle is narrower on the all-economy class plane. The additional width is a combination of a slightly narrower armrest and extending the seat structure further outboard.
Seat pitch (the distance between them, fore and aft) ranges from 29 inches to 33 inches (74-83cm) compared to 30-34 inches in A320s used on international flights.
A second A321neo is also expected to enter service in the coming weeks, while the majority of the remaining aircraft will follow at intervals through until late 2019.
The new A321neos will replace the current A320s that operate Tasman and Pacific Island services.
Air New Zealand has ordered a further seven A321neos for their domestic network, which are expected to be delivered from 2020 to 2024.