Airfares that are effectively free are already here and more are on the way.
Air New Zealand's chief revenue officer Cam Wallace said ultra-low fares at times dipped below taxes and charges during times of low demand when airlines were trying to fill planes.
"We've got to be pretty pragmatic about our pricing, certainly in the low season where we have commitments to the flights we're running. To stimulate demand we go so low we are just covering the taxes - sometimes lower than that."
Industry data shows airport charges based on return flights on Air New Zealand can range up to $201 on the popular Tasman routes and up to $216 to Fiji.
Air New Zealand has been at the heart of the Kiwi holiday boom for the past 40 years and in spite of a surge of new airlines is the single biggest carrier taking Kiwis overseas, with about 40 per cent of the outbound market.
Figures starting in 1979 show the number of holidays overseas has grown from nearly five times from 247,000 a year to 1.1 million last year.
• CLICK HERE TO SEE KIWI TRAVEL TRENDS
Wallace is responsible for generating Air New Zealand's passenger and cargo revenue of over $5 billion and said fares are set by a team of more than 40 specialists analysing increasingly sophisticated algorithms.
"More and more we're making data-driven decisions on pricing. We have so much history and understand when demand is coming in. Sometimes it requires us to be super aggressive on price points and other times we're confident to hold out because we know last-minute demand will come in," he said.
We'll continue to be as aggressive as we have to be - one; to meet customer demand and two; to meet the competitor.
Air New Zealand isn't giving too many flights away though, last year reporting a record profit and on track this year for another strong result.
Last week it announced it would increase the number of flights and extend the length of its seasonal service to Bali, an expansion of the service of 90 per cent. It will mean more than 1500 seats a week each way at peak times and an example of when discounting will be needed, Wallace said.
When more capacity was put into the market, prices invariably fell.
"If you're growing by less than 5 per cent then generally markets can absorb that but if you're putting on 30-40 per cent then you have to make a step change."
Fuel prices - the biggest single expense for most airlines - will strongly influence ticket prices in the coming year.
The International Air Transport Association in June forecast a gradual increase in the industry fuel bill to US$129b, which will represent 18.8 per cent of average operating costs. On long haul services flown by Air New Zealand this cost can be double that.
The impact on the industry's fuel bill is dampened by the continuing impacts of fuel hedging in some regions and new aircraft such as the Boeing 787 and Airbus A350 that are at least 20 per cent more efficient than the aircraft they replace.
While fares in this region are predicted to remain suppressed, figures released by Carlson Wagonlit Travel produced in partnership with the Global Business Travel Association, show in other parts of the world travel prices are expected to rise sharply in the coming year, reaching nearly 4 per cent increases in some sectors.
Overall, global airfares are expected to rise 3.5 per cent in 2018, hotel prices are expected to be 3.7 per cent higher, and ground transportation such as taxis, trains and buses are expected to rise only 0.6 per cent, but it's an increase nonetheless.
"The higher pricing is a reflection of the stronger economy and growing demand," said Kurt Ekert, President and CEO, Carlson Wagonlit Travel.
Wallace said the competitive landscape was unlikely to change much here and this was good news for passengers.
We think we are well geographically positioned - we're in the middle of the fastest growing region in the world. It's going to still be intensely competitive.
In an 18-month period 11 new airlines started flying to Auckland Airport and there are indications more Chinese secondary carriers are eyeing this market.
"We think we are well geographically positioned - we're in the middle of the fastest growing region in the world. It's going to still be intensely competitive," he said.
His airline had absorbed a lot of competition from North America and the Middle East from long haul carriers such as American Airlines, Emirates and Qatar Airways but there was still a lot more capacity from Asia flowing inwards.
"What that will mean for customers is still great value and great choice," Wallace said.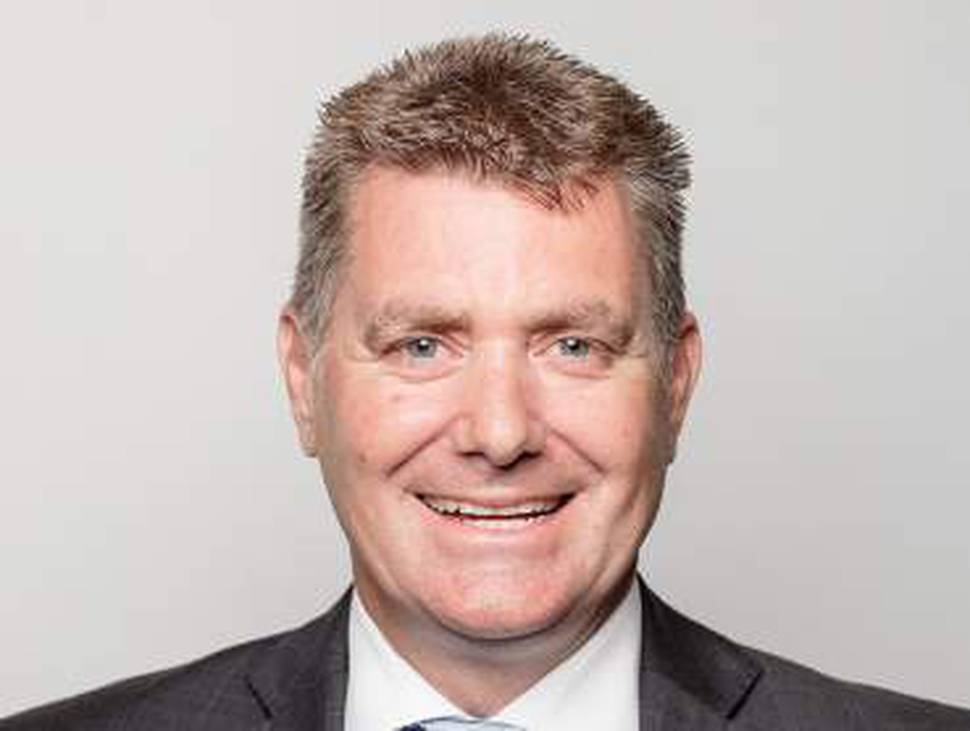 New Zealand and Auckland in particular could emerge as a growing hub between China and other parts of Asia to South America.
This would mean even more flights for Kiwi travellers (and inbound tourists) by Air New Zealand, which must stack up the business case before establishing a new route, and Chinese airlines, which have a history of putting planes on routes before the demand is proven.
"As we grow our services into Asia it gives us a better depth of schedule and provides us with better connections to South America. The same goes for Australia to North America as well as we build out North America with United Airlines."
Another driver to push prices down around the world has been the growth of ultra-low-cost long haul airlines, a trend that Air New Zealand was keeping an eye on.
Norwegian Air Shuttle has rattled the transatlantic market with return fares beginning at $350 for stripped-back non-stop return services between 13 European cities and 15 United States centres, including secondary airports such as Austin, Texas.
"We haven't seen that emerge in this part of the world yet," said Wallace.
"We are looking at other airlines that have started with low-cost short haul. We're not looking at it [ourselves] but if it did come here how would we compete with it and how would we measure up?"
At the other end of the market business class and premium economy is booming. The premium cabins are critical for airlines which earn around a quarter of their revenue from zones where about 5 per cent of travellers fly.
Patronage at Auckland Airport's premium lounge has grown 10-fold in the past four years.
Earlier this year Flight Centre said that throughout 2016, the number of Kiwis booking business class had increased 120 per cent. Qatar and Emirates, Asian carriers Cathay Pacific and Singapore Airlines along with Air New Zealand and Qantas put emphasis on their premium cabins where the range of services and comforts had grown markedly.
Emirates offers a bar for premium travellers in its Airbus A380s and Qatar is rolling out sleeping suites in its business class cabin now seen only in airlines which offer first class.
Wallace said his airline had seen more robust demand for all premium cabins and that's partly because its second wave of 787s are configured with more premium seats.
"People are upgrading through a one-up bidding process or just buying a ticket or using airports to upgrade. We're well positioned for that because our sector lengths are long and most are overnight so there is a desire for people to lie flat and sleep," he said.