One of Mount Maunganui's original dune baches has sold for nearly $3 million, with a valuer saying it set a new benchmark for the area around Grove Ave.
The 1940s bach had been owned by a Waikato farming family who paid $3700 for it in 1960 - equal to about $150,000 in today's money.
Last week's auction by Eves Realty saw two bidders going head to head from about $2.5 million until the owner of the neighbouring Ocean Waves Motel won with a bid of $2.945 million.

He now owns the entire block fronting Grove Ave from Marine Parade to Te Ngaio Road.
The new owner, who asked not to be named, said he had not decided what to do with the property.
"We bought it because it was right next door and that was why we paid a premium."
Graeme Saunders, 55, owned the property with a brother and three sisters. He said it was "a pretty emotional day for our family."
He had many happy memories of family holidays at the bach, which was one of the original ones in the area.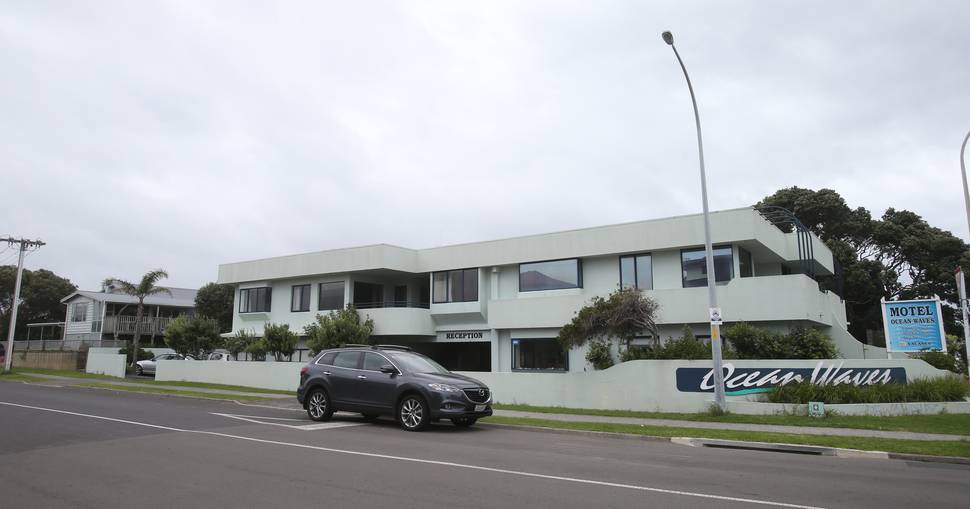 Mr Saunders recalled seeing an early photo hanging on the wall of a milk bar at the Mount in which their bach and one other around the corner were the only buildings in the area accessed by a track through the dunes.
"Maunganui Rd had 50 houses and that was all."
Mr Saunders said the bach was unique for lots of reasons including that it was elevated 2.5m above road level and had dual frontages with Grove Ave and Te Ngaio St.
Other attractive features included a nice little surf spot nearby created by a slight dent in the beach, he said.
Mr Saunders said he wished the new owner good luck.
"Our old house had a lot of memories for us."
David Hume, Quotable Values valuer for the Bay, said the sale translated to more than $3000sq m - the kind of money that a beachfront house on Marine Parade commanded 12 months ago.
Mr Hume said it set a benchmark for land that was not directly beachfront but had a corridor beach view.
Realty Services CEO Simon Anderson of Bayleys and Eves said 110 bids were made.
He said the Mount market was attracting a lot of interest, including a lot of activity at the top end.
However, he was not convinced that the sale represented a benchmark for the area. Some sales exceeded expectations and some didn't, and in this case they had 12 registered bidders who recognised the qualities of the property.
John O'Donnell, the owner of LJ Hookers at the Mount, witnessed the bidding on Thursday.
He had expected it to sell for more than $2m, and did think the sale had set a benchmark for that area. There was value attached to a view but there was also a perceived value in being within a comfortable walking distance of the Mount shops.
Mr O'Donnell said a lot of houses in the area were attractive to buyers because density was not high and homes were on single-dwelling sites.
Te Ngaio Rd home owner and builder Grant Hislop was surprised by the price paid for the property.
"I thought it was quite high and I think they have paid more for it than the motel."
Mr Hislop, who lives opposite, was not excited about the prospect of the motel expanding because of extra noise and parties.
''You get a bit of that in summer but this is one of the quietest streets around because it's not really a through-road."
He said people were wondering if the property market could keep going up.
''I've been at the Mount all my life and it's only a certain size, so these beach properties are on prime land. They are going to fetch whatever somebody will pay for it," he said.
45 Grove Ave
Capital valuation 2015: $1.222 million
Sale price: $2.945 million
Land Area: 759sq m
Other recent big sales east of Banks Ave
59 Oceanbeach Rd: $4.575 million (1632 sq m)
Ngarata Ave: $2.45 million
37 Grove Ave: $1.53 million