Control of growing air traffic over New Zealand will be revamped with a $58 million project that Airways says will be more efficient and robust but could lead to job losses.
The state-owned enterprise has announced it will replace its current air traffic management (ATM) platforms over the next four years.
Global technology company Leidos will provide the new system and Airways will build two new control systems in Auckland and Christchurch.
The Leidos Skyline X system will replace Airways' two existing ATM platforms which were installed between 2000 and 2003 and are nearing the end of their useful lives. The system is expected to become operational in New Zealand's domestic airspace in 2020 and in oceanic airspace in 2021.

Airways chief operating officer, Pauline Lamb said the new system will allow Airways to implement a new operating model as well as take advantage of advances in tools to optimise the air traffic system and staff deployment.
The country has about 350 air traffic controllers and while all staff would be involved in the implementation phase, Lamb said there could be job losses next decade as Airways delivered on its promise to airlines of $84m in efficiencies by 2028.
''The skill sets of our controllers will need to change. In the longer term it will lead to a reduction of overall headcount and allow us to to grow the business in other way," Lamb said.
''We've committed to airline customers that by 2028 we will deliver $84m worth of benefits to them by reducing our costs, reducing their costs of fuel burn and enhancing the resilience of the system by being able to handle what ever comes our way."
Jonathan Brooks, The New Zealand Air Line Pilot's Association (NZALPA) Air Traffic Control Director today said "Airways has kept us abreast of the developments regarding their proposed air traffic management platforms and they have assured us that, should there be any job losses as a consequence of the proposed changes, then these would be absorbed through attrition. If there was to now be a change of direction, then we would expect that we would be involved in that conversation to work through any issues collaboratively."
"Clearly change is coming at Airways and we expect to be fully consulted and treated as an integral part of managing this change process. Our members are highly skilled in their areas of work responsibility and we are sure they will be able to adjust to change professionally and upskill if required," Brooks said.

The tourism and outbound travel boom pushed air traffic volumes to record levels this summer.

Air traffic volumes are up 11 per cent from last year and 18 per cent on on two years ago and forecast to grow by 50 per cent over the next decade.
Airways typically manages around 280,000 aircraft movements in New Zealand airspace between January and March annually. However, the company has seen notable increases in the number of jet aircraft movements which will rise to more than 50,000 over the quarter from a low of 42,000 in summer 2012.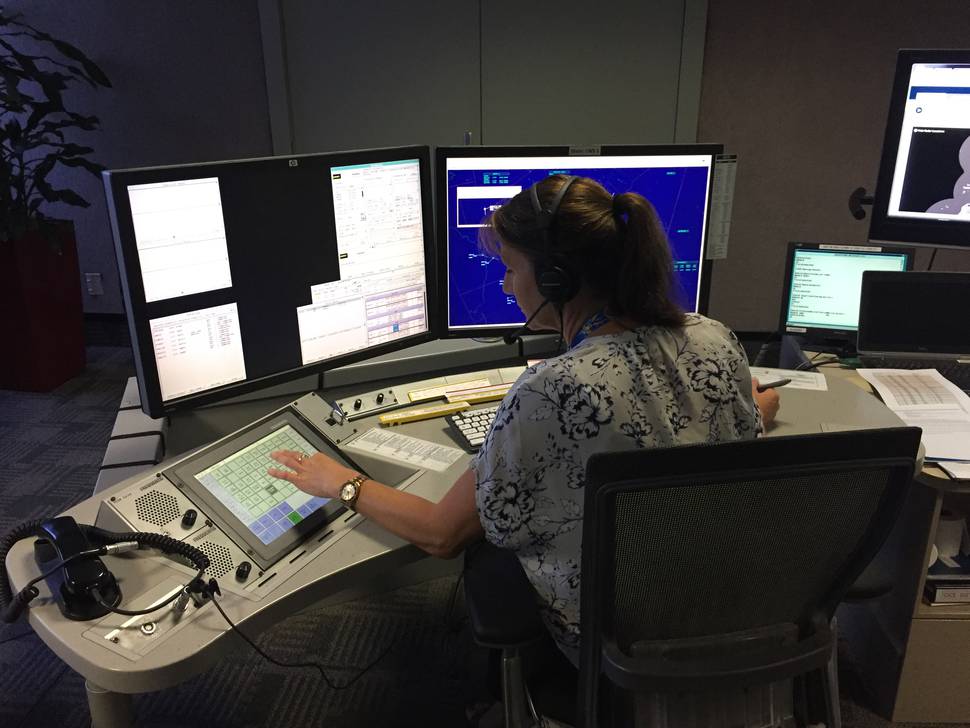 The new control system will have advanced tools such as medium and long term conflict alerting, time based separation and arrival and departure management tools to make travel more efficient.
At present Airways' main operation is in Christchurch which controls most of the domestic airspace while Auckland controls the vast oceanic area.
Lamb said the new centres will be able to do both jobs so if one was down because of a natural disaster or terrorist attack the other would handle the control of the network which has 19 staffed towers.
Airways would also assess how the new centres and system could do the work of regional control towers.
Asked whether this could mean to closures she said that would depend on traffic volumes..
''At the busiest towers we may always need staff at the airfield - where we've got low density operations this system gives us a baseline to offer services to ensure we can serve the regions efficiently."
The project is the latest Airways revamp which has resulted in capital spending climbing from about $12m to $14m five years ago to around $41 m a year currently.