Mercury Energy chief executive Fraser Whineray practises what he preaches.
His family has long had two plug-in electric cars and last year he bought himself an electric bike, which he's adamant is going to be a big part of surviving as Auckland is increasingly choked by vehicle traffic.
He also jokes that the no-sweat ride in corporate clothes from the ferry terminal to Mercury's Newmarket headquarters means his staff are spared any hint of lycra.
Whineray is one of the new generation of leaders in New Zealand business and in the power sector, at a time when it needs new ideas to deal with the fact that electricity use is flat - and even declining at some times and in some places around the country.
Charging up the national vehicle fleet with renewable power (at a cost equivalent to 30c a litre of petrol) offers one growth avenue for Mercury and other gentailers - companies that both generate and retail electricity.
Mercury is switching its own vehicle fleet to electric as part of a push by a number of major corporates. The company is also part of a national charging scheme and promotes electric bikes with demonstration models and by arranging discounts for its customers in association with bike shops.
Not that it's going to change the equation for power companies quickly - the 2000 or so pure electric cars are a fast growing but tiny fraction of the 3 million-strong light vehicle fleet.
And the potential electricity sales lift they represent is small, compared to the (bad) old days when power boards would "help" consumers by encouraging them to install microwaves, heated towel rails and air conditioning.
Whineray is at the heart of one of the most competitive markets in the country. For the past few years, switching among companies has been running at around 20 per cent of customers (although he says Mercury has arrested the churn to about 15 per cent) and there are more than 30 retailers to choose from.
We want to get the customers enjoying the energy they use, not just using it.

SHARE THIS QUOTE:
"Any energy minister from overseas would probably give their right arm for this mix of renewability, reliability and pricing," he says.
What the World Energy Council calls the "trilemma" for New Zealand is what "we call it the trifecta in New Zealand," says Whineray.
"The competition forces everyone to think what is unique - is it pricing, striving for extras such as air points, loyalty or disloyalty. It's forcing everyone to sharpen what is their proposition quite hard."
For Mercury, a big part of that sharpening is trying to make people feel better about using electricity, in order to keep them loyal.
Hence the electric vehicle (EV) and E-bike push, setting up a business to install solar (which Whineray doesn't believe will be the game changer in New Zealand that it is in other countries), stronger relationships through metering and monitoring power use, and supporting charities such as Starship and a long association with rowing.
"We want to get the customers enjoying the energy they use, not just using it. That's where electric vehicles, electric bikes come in - no one gets excited about turning on a light bulb."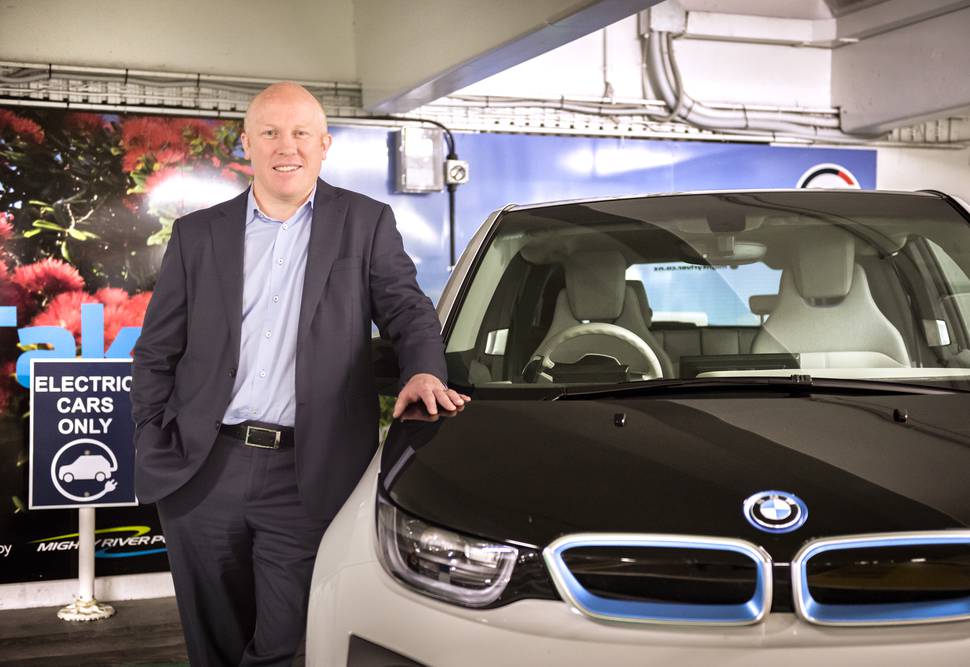 He adds with a bit of a grimace that they do get "very unexcited" if the lights don't come on.
Whineray was a unanimous choice for what was then the Mighty River Power board when it came to replacing Doug Heffernan in 2014.
Following a global search, the company chose to appoint from within, choosing the now 44-year-old who had been the driving force behind its big geothermal push for five years.
Mercury (then Mighty River Power) was the first of the SOEs to be partially listed in 2013 and has more than 90,000 shareholders. Last year Whineray's total remuneration was $1.5 million.
While it was an internal appointment, he - like other new bosses of the former SOE power companies - has extensive experience outside the sector. This includes working with New Zealand's biggest deal maker, Graeme Hart, while Whineray was director of operational improvement at Carter Holt Harvey, and earlier contact when he headed the Puhoi Valley Cheese Company.
"The secret in my view is that he [Hart] assembles a stunningly good team inside and outside the company," says Whineray.
Hart surrounded himself with people he enjoyed working with, but not those who necessarily agreed with him.
"He's one of the few people who has managed to be more than a one-trick wonder. He sailed pretty close at times, but there are a lot of [other] people who have made a lot of money out of great hard work, great insight but also out of great timing - they've tried to repeat it but they've never managed it."
Straight out of school (Auckland Grammar, where he was a top stream student) Whineray studied chemical engineering at Canterbury University. Besides other senior roles in the dairy industry, he was also an investment banker with Credit Suisse First Boston, based in Wellington and Sydney.
"That's when they were merging dairy co-ops. I understood how the dairy industry worked and was able to learn financial skills in the deep end."
It was then that he had what he calls a humbling experience after he was accepted into an MBA course at Cambridge University.
Having experience in the customer facing piece was important.

SHARE THIS QUOTE:
"There were 85 people from 35 different countries - one woman saved gorillas from becoming barbecue meat in the Congo and another person was a nuclear submarine commander. Rather than being this great A-plus person with a sense of confidence able to knock down tall buildings, you came out of it with a big dose of humility."
He grew up in Palmerston North, where his father was a nuclear physicist at Massey University and his mother a scientist at the hospital in the city, where Whineray developed a taste for cycling on the flat plains and bike-friendly roads.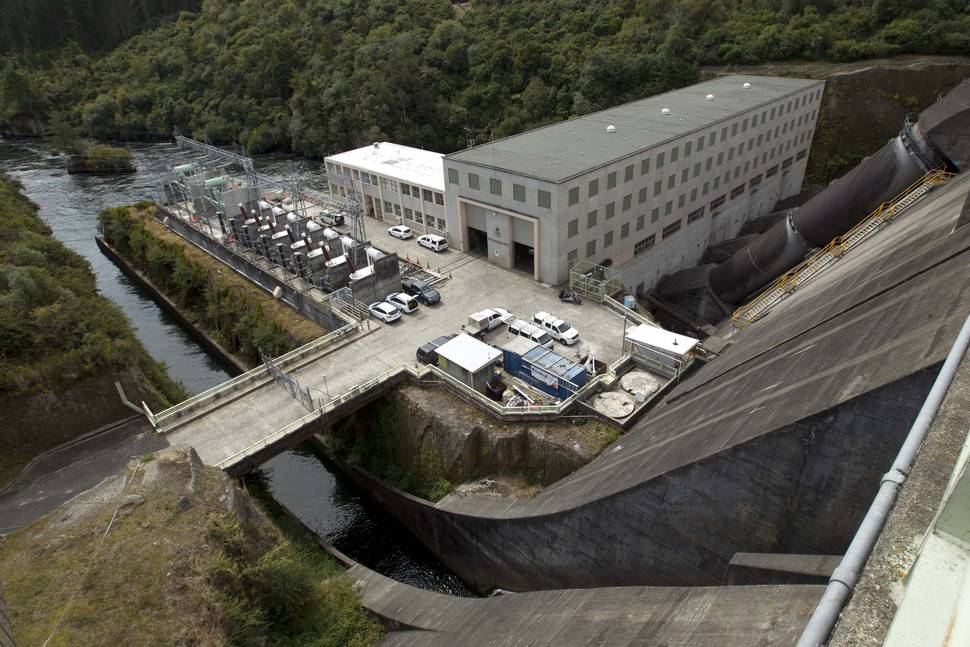 On one side of this family he had prominent jurist Sir Kenneth Keith as an uncle, and on the other, Sir Wilson Whineray, one of the great All Black captains who went on to forge a formidable business career.
"They were a couple of inspirational figures to look up to," says Whineray.
He has turned lessons from previous jobs to his advantage in his new role, too, where the company has renewed its consumer focus. Last year's successful company-wide rebrand to Mercury, dropping the Mighty River Power name for its generation assets, was a symbol of this.
"Having experience in the customer facing piece was important," he says. Puhoi Valley Cheese is expensive and has to be right for customers.
''They were opening it in front of their friends, all their guests - it's not another tonne of cheese, it's like unwrapping a Christmas present, it has to be good."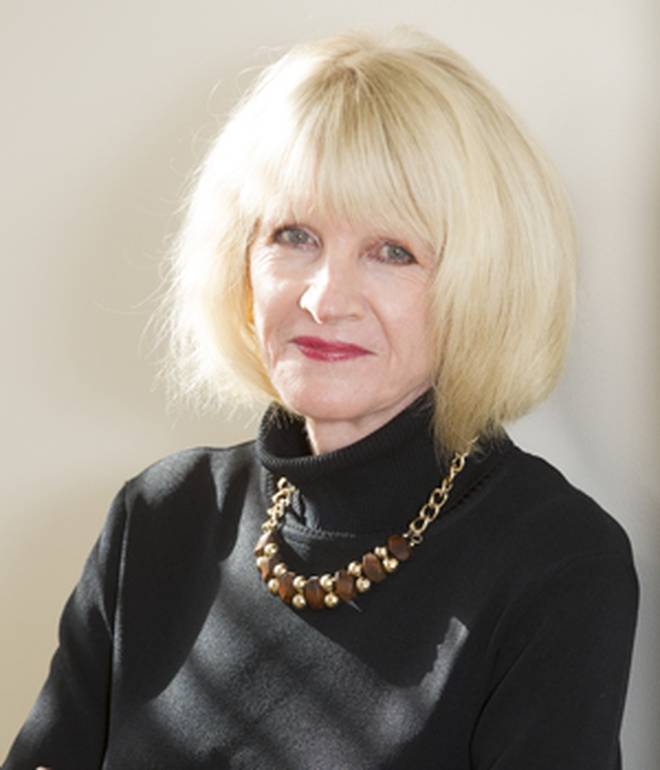 Mercury is one of the world's biggest generators of geothermal energy, something achieved through partnerships with Maori trusts, and Whineray is continuing to think big.
That even includes a look at whether it was possible to sell power directly to Australia, consulting a Kiwi expert in cable technology. Distance wasn't a problem, but the Tasman's depth meant a cable wouldn't work.
"The main thing for me with the team is making sure there is no stone left unturned - what, domestically and globally, are the choices for growing the business," he says.
Joan Withers chairs the Mercury board and says Whineray blew the board away when applying for the job with his strategic vision, people leadership and the way he approached challenges in the sector.
She has wide experience in dealing with chief executives and says good ones surround themselves with the best and brightest, and don't feel intimidated or see them as a threat.
"I think Fraser exemplifies that. He's got an enormous amount of energy and is a delight to work with. The great thing about him is that he does take counsel."
Withers said in the past that hadn't been the case in other areas of New Zealand business.
The new generation of chief executives included Whineray, Air New Zealand's Christopher Luxon, Auckland Airport's Adrian Littlewood and TVNZ's Kevin Kenrick.
"They are a different breed, their attitude and demeanour is totally different. Twenty years ago you think about the arrogance, the resistance to diversity, the old boys' network and the business culture that was inherent in some organisations," she says.
"These guys are totally different. They want the best talent around them irrespective of ethnicity or gender. They really work hard with their people and are incredibly customer focused."
Whineray also gets the thumbs up from one fund manager, who says he has made a strong start in the job and delivered what he promised.
''He's really well respected and you would feel comfortable with him running any business.''
Fraser Whineray
•Chief executive of Mercury Energy since 2014
•Age: 44
•Married to Lucy, two daughters aged 11 and nine
•Last book he read: Home, a novel by Harlan Coben
•Last movie he went to: Deepwater Horizon (about the oil rig blowout in the Gulf of Mexico)
•Last overseas holiday: Fiji last year
•Vehicles: A plug-in Mitisubishi Outlander, a first generation Nissan Leaf and an E-bike that can do 80km per charge.