Tourists are heading to the South Island's West Coast in their droves after the devastating east coast earthquake disrupted their holiday plans, locals say.
The weekend's magnitude 7.5 quake all but cut off Kaikoura - one of the country's most famous tourist destinations - and sent people scrambling from holiday hot-spot Hamner Springs, as well as the region's many other attractions.
On the West Coast, locals are reporting a huge increase in traffic volumes and tourists coming to stay.
West Coasters spoken to by the Herald were highly sympathetic of the plight of quake-stricken east-siders. But the influx of numbers is providing an unexpected financial boost to a region that has had more than its share of adversity and economic insecurity in recent years.
Grey District Mayor Tony Kokshoorn said there had been a "massive" increase inquiries throughout the region since the quake.
"We don't want to gain from the misery on the other coast and in Wellington but the fact is that because of the massive upheavals of the rail system and the road over there, there is already a noticeable increase in tourism coming our way," he said.
"Tourism was already booming here on the West Coast - it's the big game in town at the moment - so this is going to put pressure on West Coast tourism but we can cope, there's no doubt about that. It's amazing what it's doing for our economy here."
Kokshoorn advised people planning to visit the area to book accommodation in advance as there was the risk they wouldn't be able to secure a bed otherwise.
Greymouth i-SITE general manager Gina Ashworth said it made sense for people who had planned to visit quake-affected areas to go west instead.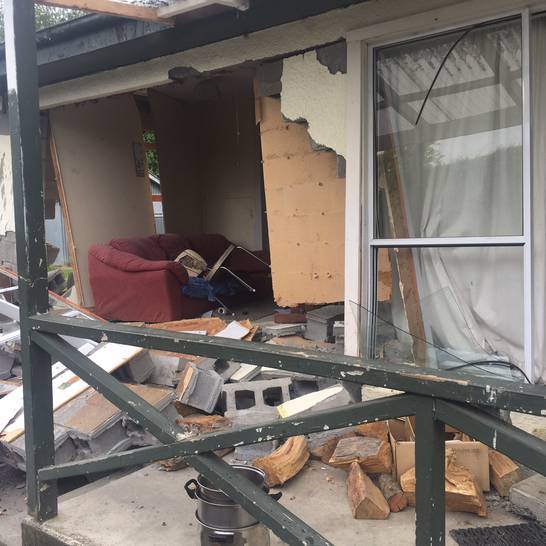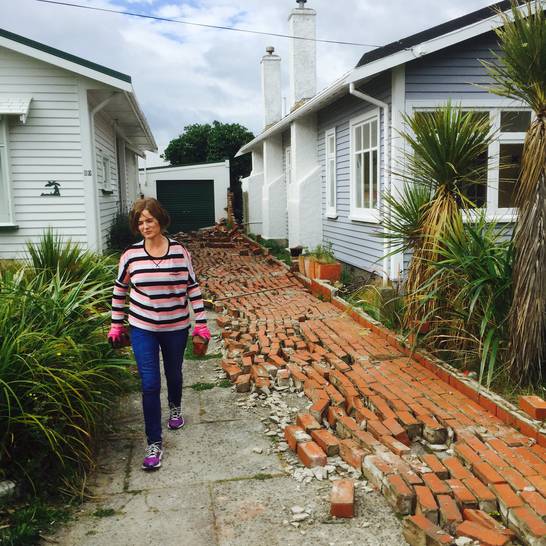 "I think you'll find what most people do is they'll travel across the West Coast, down the West Coast, around the south there and then back up to Christchurch. They'll most likely fly from there," she said.
"We were quite busy already with the TranzAlpine train that comes over every day from Christchurch but we definitely have been getting a lot of inquiries and quite a few more people coming in," she said.
Punakaiki Beach Hostel owner Martina Utz said a lot of people had been calling in advance to make sure the West Coast was safe before they booked.
I think you'll find what most people do is they'll travel across the West Coast, down the West Coast, around the south there and then back up to Christchurch. They'll most likely fly from there.
"We definitely did feel the change. We had a few cancellations as well but then the people who couldn't go through Kaikoura or do what they planned decided to go through the West Coast instead of going east."
The hostel was busy but still had a couple of beds free.
Kerry Weston, of Birdsong Backpackers in Hokitika, said they'd had a flurry of cancellations as well as new bookings.
"On Monday we were due to have some international students in from Christchurch but they cancelled so we went from being full-house to empty house, but then last night we were busy again and were re-selling rooms."
Marilyn Wilson, owner of the Bella Vista Motel in Westport, said they'd had a similar experience.
"A lot of the ones we had on Monday night were supposed to be going to Kaikoura that day but of course they couldn't so they rearranged their trips. On the other side of it, we've had units where people haven't turned up, I presume because of what's been going on and they've forgotten to cancel.
"We're thinking this could be good for us because we have been going through a bit of a downturn. On the other hand it's horrible that you're benefiting because of something that's happened to other people."
Murchison Four Square manager Liz Hocking said there was a great deal of traffic on the roads and the shop was "flat-out" busy.
"People have changed their plans, yeah. It's terrible, it really is sad for everyone concerned in Kaikoura we feel really bad for them."
She said they were managing to keep the shelves stocked even though there were delays on items being sent from the North Island due to the damaged road and rail network.
Meanwhile, the head of Canterbury Tourism is urging people to keep their travel plans to the region after Monday's earthquake.
Christchurch and Canterbury Tourism chief executive Vic Allen was reassuring visitors the disruption is confined to Kaikoura. All other areas were operating as usual.
"The South Island remains a safe place to visit.
"Hanmer Springs is open, as is the Waipara Valley wine region, the TranzAlpine is running as normal from Christchurch to Greymouth via Arthur's Pass and a daily Intercity coach service between Christchurch and Picton is operating via the Lewis Pass."
Christchurch has been unaffected and is now regarded as one of the safest cities in the world, following a five-year infrastructure rebuild and strengthening upgrades, Allen said.
"Further aftershocks can be expected, but we are well-prepared for earthquakes and set up to assist visitors."