A former student who came to New Zealand speaking little English has turned the business he started in his garage into a $15 million operation.
Kai Du came to Auckland from Inner Mongolia, China, as an international student at age 24 in 2008.
He studied business, and through a common love for computers with his then roommate Johnny Zhang, also from China, they started Magic Group Ltd.
Their business started from a residential garage, selling goods and electronic products imported from China and advertised in local Chinese online media site Skykiwi.
"We took turns, with one doing customer service and the other doing deliveries," he said.
They initially turned over $600 a week.
A year later, the weekly turnover had increased to $10,000 and the pair decided it was time to have their own website.
"We used all the money we had, about $35,000, to develop our website," said Du, who is now a permanent resident.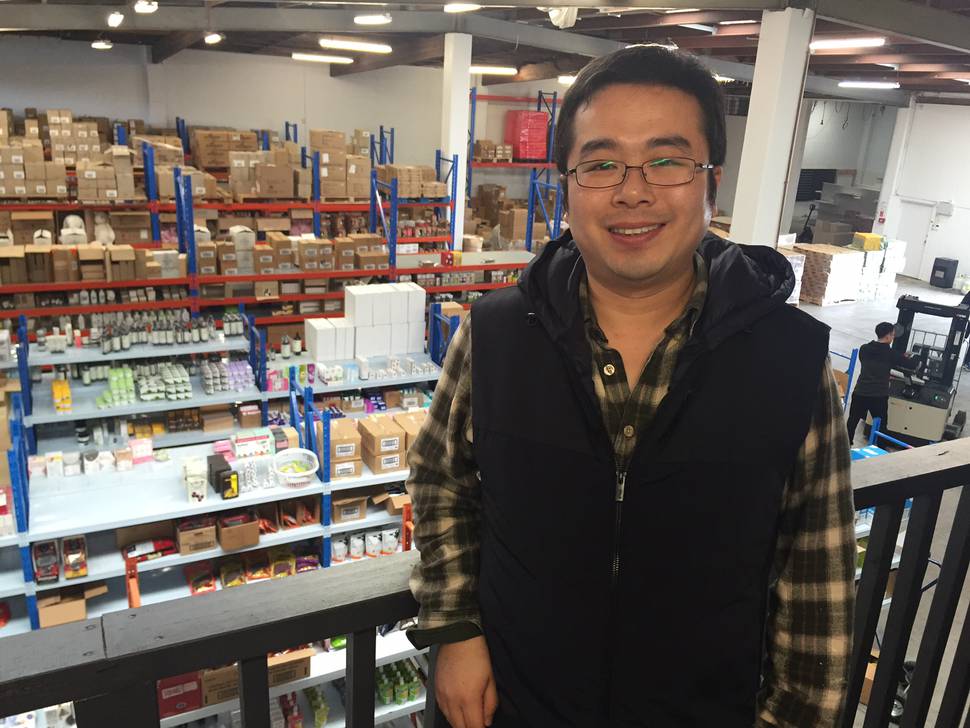 "We didn't have any money left, so we had to distribute leaflets and put up posters ourselves to promote our website."
Their efforts paid off, and by 2010, they had 10,000 registered users on their site.
They started selling New Zealand-made products to the Chinese market, starting with dairy products but increased to 3500 varieties.
"At the time China had several food scandals, and consumers were looking overseas to get products they can trust," Du said.
"New Zealand has a very good reputation and demand for products from here just skyrocketed."
Branches of the company was set up in 2014 in the cities of Tianjin and Shijiazhuang, and it now has 30,000 purchasing agents and more than 100,000 registered users.
Du now has 25 staff at his Albany warehouse and employs more than 70 people in the China operations.
"I think the key to our success is attitude, and seizing opportunities when they come," he said.
Du said: "Opportunities there are plenty in New Zealand, especially for international students and migrants who have connection with their homeland," Du said.
"Instead of complaining about how hard it is to find jobs, they should open their eyes and look for these opportunities and make the best of them."
Du said a first step for foreign students was to break out of their comfort zone, and find a hobby or join a club where they could network and meet like-minded people and bounce ideas.
Immigration adviser Steven Gong said Du was an example of how Chinese who came to New Zealand as international students could succeed here as entrepreneurs.
Migrants coming on student visas had become an important source of skilled migrants for New Zealand, according to Immigration New Zealand.
One in six students had transitioned to residence five years after their first student visa, and more than four in 10 skilled principal migrants last year were former international students.