• Predator-free wildlife sanctuary on Otago Peninsula for sale.
• Home to penguins, fur seals, albatross and rare birds, 172ha Natures Wonders is one of New Zealand's most precious wildlife habitats.
• Owner Perry Reid says decision to sell is "heartbreaking" but says he has taken it as far as he can.
• Estate agent Sotheby's says it could attract buyers from overseas or expats wanting a family purchase.
The owners of one of New Zealand's most precious wildlife habitats, which is a predator-free home to penguins, rare birds and seals, have taken the "heartbreaking" decision to put it on the market.
The internationally renowned eco-tourism property Natures Wonders, a privately owned 172ha property at Taiaroa Head on the Otago Peninsula, features historic gun placements and some of the country's largest colonies of native species.
It was listed for tender today.
Natures Wonders is a working sheep and beef farm, conservation estate and tourism business owned by Otago farmer Perry Reid and his family.
Since taking over the family farm in 2001, 59-year-old Mr Reid and his family have paid for predator-proof fencing, thousands of native tree plantings and major trapping programmes to ensure the sanctuary is predator-free.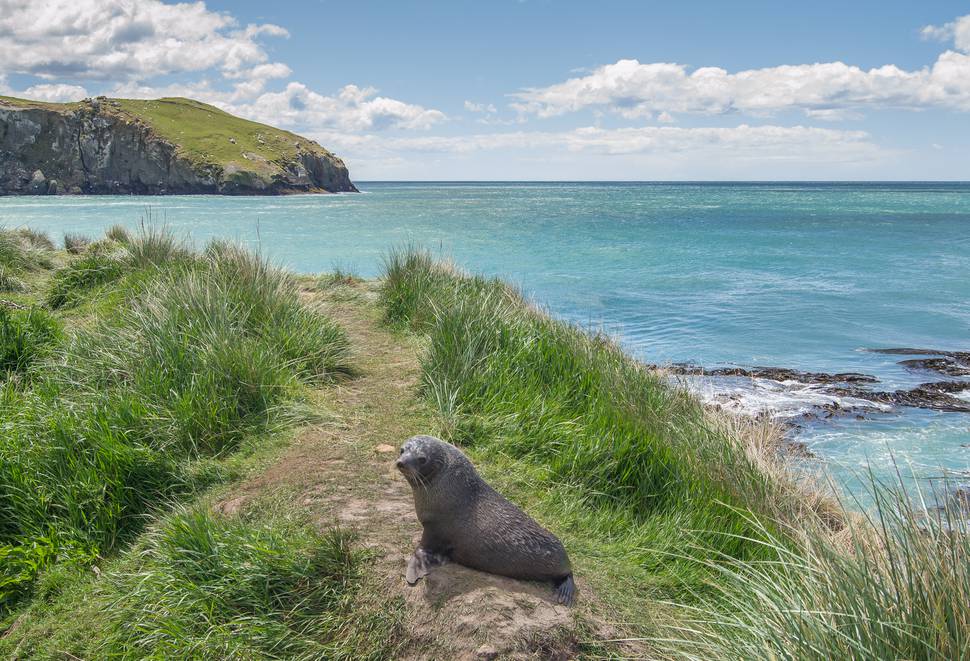 Endangered wildlife - including yellow-eyed penguins, blue penguins, fur seals, albatross, black-backed gulls, cormorants, red-billed gulls, red heron, white-faced heron and pukeko - have been able to thrive on the beaches.
Historically, the headland was part of Fort Taiaroa and home to observation posts and gun placements that served as protection against a feared Russian invasion more than a century ago.
The remnants of the concrete fortifications are part of the Natures Wonders eco-tours.
Mr Reid, who has been trapping predators on the land since he was 7, says the decision to sell the property was not made lightly.
"We have taken Natures Wonders as far as we can. What it needs now is an injection of money for it to stay the way it is, or to be taken to the next level," Mr Reid said.
"It will be heartbreaking to leave. It has to go to the right people, too. They need to be caretakers of the land, like we have been, to carry on the stewardship. It's for a person who wants to save a bit of paradise."
Natures Wonders is listed for tender with New Zealand Sotheby's International Realty.
Sotheby's sales associate Matt Finnigan described it as a "very special piece of real estate".
"The rare wildlife, historic gun placements and outstanding natural beauty of this coastal location make it a property of national significance, one of huge value to New Zealand," he said.
"The conservation work undertaken by the Reid family has been a labour of love and an incredible amount of blood, sweat and tears has gone into making it what it is today.
"Because of the absence of any imposing conservation covenants, we expect a good level of interest from a broad section of the market, including from offshore and expats looking for a long-term family purchase. It may be that it ends up as a private estate or alternatively a larger-scale business."
Tender closes on April 15 at 4pm.