The former WBO world heavyweight champion is having lunch in a Manukau cafe — no pies but avocado, a green salad and four poached eggs — and is talking about the two most common responses he has received on his return from losing his title to Anthony Joshua in Cardiff.
"There's still a lot of support," Joseph Parker tells the Herald on Sunday. "Everywhere we go people are congratulating us like we won, like 'congratulations on your performance, you made us proud by the way you represented our countries'."
The other theme, which is sometimes said to his face, is a recommendation he quickly change his team — coach Kevin Barry, promoter David Higgins, everyone — in order to get back to the top. More on this later, but suffice it to say, Parker won't be doing that.
He's keen on some changes, though, and the big one is keeping a lid on his weight. He orders two extra eggs for his lunch, and brother John offers him his to make it four in total, but the toasted bread remains untouched (Parker feels his body type adds weight on contact with the merest hint of a slice of ciabatta), and he has been active on the exercise front since returning to Auckland 10 days ago.
After shedding 14kg to tip the scales at 107.3kg for the Joshua fight, Parker went five rounds on the bags a day after his long journey from Cardiff, and before our lunch meeting did a weights and cardio session.
"Every day we're doing something," he says alongside brother John, cousin Poasa Baice and friend Ravi Kumar. "I don't want to waste it. It was so hard getting in shape ... now I'm there I want to maintain it and get even better. I don't have to focus on losing weight, I can focus on skills, technique. I'm more eager now to get to the top than before."
He had five stitches put into the cut near his left eye, caused by an accidental elbow from Joshua during the latter part of the 12-round fight, the first time the Englishman has been taken the distance.
Parker took them out himself — deciding to snip away in the mirror one morning recently to save someone else the job.
Apart from that, he suffered no physical damage against one of the heaviest punchers in the sport. The 26-year-old has lost his WBO title belt, but along with it has gone even the slightest doubt that he belongs at the elite level of the heavyweight division. He says WBC heavyweight champion Deontay Wilder texted him afterwards, the American expressing his sadness at Parker's defeat and willingness to give him a shot if and when he becomes the unified champion.
Asked about the emotional, mental and physical toll of the build-up and fighting in front of 80,000 people at the Principality Stadium in Cardiff, Parker says his feelings could be summed up by two things — enjoyment on being on the big stage, and disappointment he couldn't deliver.
"My energy has been good," Parker says. "It was a hard camp ... the whole beginning of the camp was hard when I was just starting to punch again [after elbow surgery]. I struggled for the first two or three weeks of sparring and then I came right. I had to force myself to punch. I had to stop sparring sessions at the beginning because of the pain.
"Kev advised; 'there's no bone in there because it's already been taken out, it's just the arm getting used to extending again'.
"We forced it every single day through the pain and we had physio, cryotherapy, neuromuscular work two or three times a week and that helped. But after that, when the body came right, I felt in my best ever shape."
Reflecting on the fight, he says: "The defence and movement was good, but maybe my output wasn't high enough. I can't turn back time but if I could I would throw more [punches] and put on more pressure because when I did he went back and I got some results. We've already analysed it and seen what we can do better next time, but he was the better man on the day and we'll come back stronger.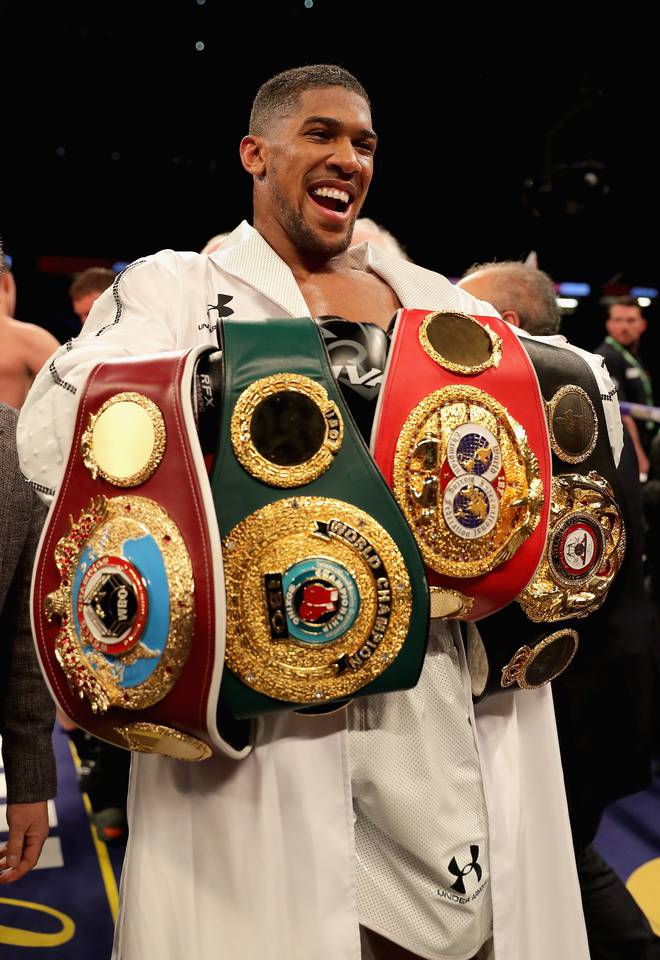 "Kev's plan was good — the double jab — but I needed to get in more and do more work on the inside because the reach advantage he had. When he was jabbing me from the outside, he dictated it. His distance was good. He doesn't really box in other fights but he did in this one and credit to him, he did well.
"I felt I was getting some good results with the body work. I didn't really realise what the ref was doing. I don't blame the ref [for continually interfering], but I didn't realise he was stopping the work on the inside until I watched the fight. Different refs judge fights differently."
Parker and his team had beer splashed on them on the long walk to the Principality Stadium ring, his thoughts "okay, you guys wait and see", and watched on the way back to the dressing room afterwards as pints were raised in a salute of appreciation. It represented what Parker admits is the crazy world of professional boxing at the highest level, and it's a place he wants to get back to as quickly as possible – and preferably in the United Kingdom. "Yeah, we've got some good supporters there. But not only that, that's where the scene is now.
"I have no doubt, I knew I could stay at that level, but that just proved it ..." he says in reflection of the first loss of his professional career. "A lot of people have said 'you lost the fight, change your team, change your coach, change your promoters'. But all the big champions went through losses. Wladimir Klitschko lost three times [before becoming a world champion], Lennox Lewis lost two.
"What's the point in changing your team? I believe in my team. We all did a great job to get there. It shows we're on that level, we just need to work a bit harder.
"I wouldn't have got to where I am without Dave doing his job, Kevin doing his job. It's sort of upsetting. All these people saying change, change. Come on guys, my team has done a great job, it's not only me.
"Some people say it to my face. You don't want to say anything back. But if it wasn't for them I wouldn't be here today."