Miniwings
by Sally Sutton and Kirsten Richards
(Scholastic, $15)
There's a bunch of writers that work out the under-served literary genres on Amazon, research the most successful tropes in those genres and then write to fill the gaps. Not much fun, perhaps, but you can't argue with the sales figures. Trouble is; it can make for predictable literature, which is sort of what we find with the new Miniwings series by Kiwi author Sally Sutton and illustrated by Kirsten Richards - a series of six illustrated junior novels aimed at girls aged five to eight. The first two,
Glitterwings Book Week Blunder
and
Whizz's Internet Whoopsie
, are out now. Granny gives sisters Sophia and Clara six plastic horses which, when grown-ups aren't around, come to life and cause trouble: online purchases with mum's credit card, smearing lipstick on the walls - that kind of thing. However, the books are quite fun and the girls are sassy; the illustrations are also spot-on for the genre. JR
The World's Worst Children 2
by David Walliams
(HarperCollins, $25)
When Roald Dahl devised a procession of spoiled brats, narcissists and greedy guts for
Charlie and The Chocolate Factory
, he spun literary gold. David Walliams is mining that seam with his
World's Worst Children
series, the second of which has recently been released. On each of Walliams' books there is invariably the quote from the
Telegraph
or the
Evening Standard
: "Dahl finally has a worthy successor", and/or "The new Roald Dahl." However, on the strength of the
Worst Children
series, it's a hyperbolic claim. In this book, we meet the likes of Humbert the Hungry Baby (who could be a younger Augustus Gloop) and Spoiled Brad (the male version of Veruca Salt). But we also meet Harry Who Never Ever Did His Homework and Competitive Colin who are far more original characters as are their stories. Interestingly, Raj the Indian shopkeeper - who featured in both the first
Worst Children
book, along with a number of Walliams' others - is gone. Perhaps Walliams took heed of the criticism that he was an outdated and offensive stereotype. JR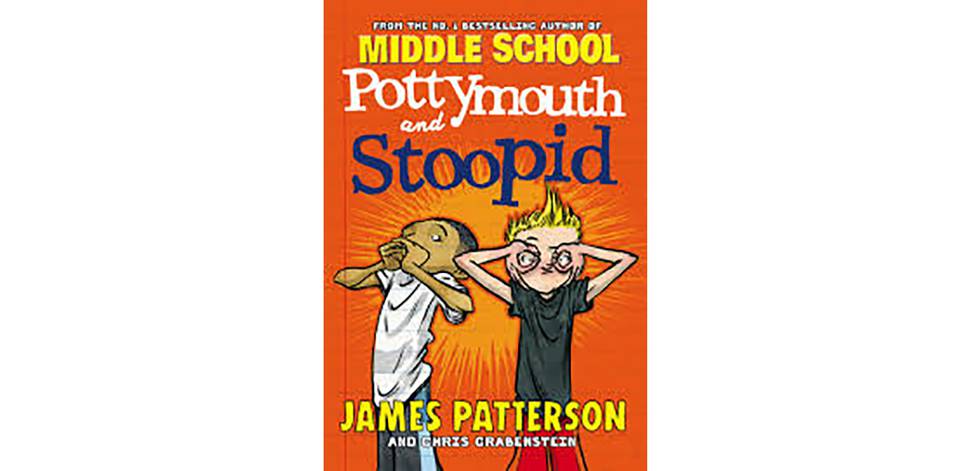 Pottymouth and Stoopid
by James Patterson and Chris Grabenstein
(Penguin Random House, $20)
US author James Patterson has followed on from his
Middle School
series with
Pottymouth and Stupid
, two friends who are given nasty nicknames at preschool and cannot shake them. To make matters worse, Pottymouth is a foster child, cared for by foul-mouthed, trailer-trash foster parents, and Stoopid's mum works three jobs because his father doesn't pay child support. It sounds like dodgy material for children nine and over (the recommended reading age for this book), but it's the Real World and dealt with lightly. The two boys are such good friends they protect each other from life's hardships. When Stoopid's dad creates a TV animated series based on the boys (without their permission), life gets worse but, in classic
Revenge of the Nerds
style, all comes good in the end. Fun-ish but a little bland. It appears Penguin Random House has released the US version here in New Zealand, with words like color and mom. Couldn't they have extended the UK print run and sent some of those copies our way? JR
Bad Mermaids
by Sibeal Pounder
(Bloomsbury, $14)
Pounder wrote the hugely successful
Witch Wars
series and she's basically repeating some of the same concepts with her newest series,
Bad Mermaids
: spirited girls, fun with fashion (maybe more a case of poking fun at it), larger-than-life characters and amusing dialogue. Mermaids Beattie, Mimi and Zelda are enjoying a summer on land with legs when they receive a strange "crabagram" ordering them to cut the vacation short and return home. Turns out some seriously Bad mermaids have floated into town and can only be stopped by the trio. It's a new twist on the underwater world of mermaids - way more funny and sassy than
The Little Mermaid
- but amusing doesn't necessarily equal memorable. DC
Short takes - junior fiction reviewed by James Russell and Dionne Christian.
Short takes is a weekly round-up of books from specific genres and appears on Saturdays in the NZ Herald's books section.